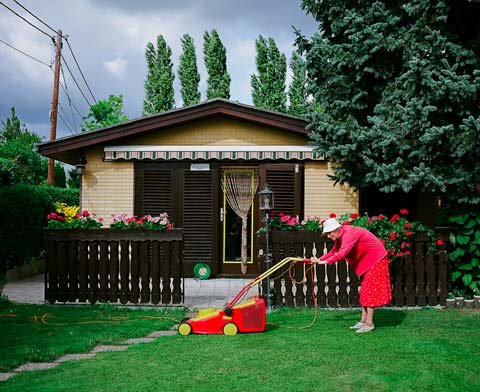 This series, Middle Class Utopia, focuses in Austrian allotment gardens in and around Vienna, called 'Schrebergärten'. These tiny gardens were invented in the late 19th century, mainly to provide space for the working class people to grow their own vegetables and fruits. Over the time, the use of these gardens changed and now they are mainly used for recreational purposes.

Twenty-six thousand of these gardens exist in Vienna. It's a special kind of person who lives here – mostly older people, but also younger families who combine the advantage of urban life with the escapism of the garden colonies. Due to the strict rules of these colonies, concerning both the look of the gardens as well as the behaviour of the occupants, a special mood surrounds the gardens. The artificial idyll of the garden gets foiled by feelings of paranoia, fear and sometimes loneliness that surround the inhabitants.

Nature is declared friend and foe at the same time. On the one hand, the occupants enjoy the beauty and peace of nature – on the other hand, the natural growth of the plants is seen as the enemy that needs to be fought with scissors, lawnmovers and hedgetrimmers. This dichotomy leads to a slightly grotesque appearance of the gardens, looking like outdoor living rooms.—Klaus Pichler
Klaus Pichler is a fine art photographer based in Vienna, Austria.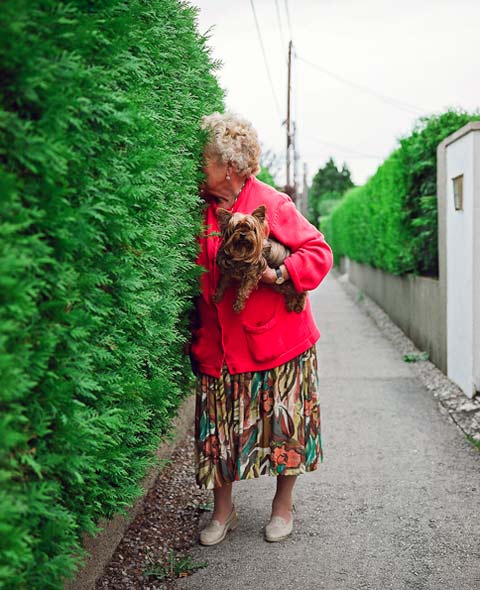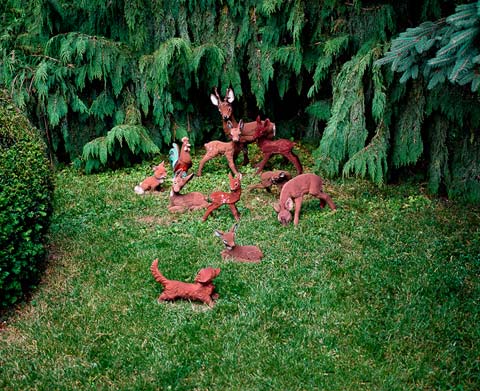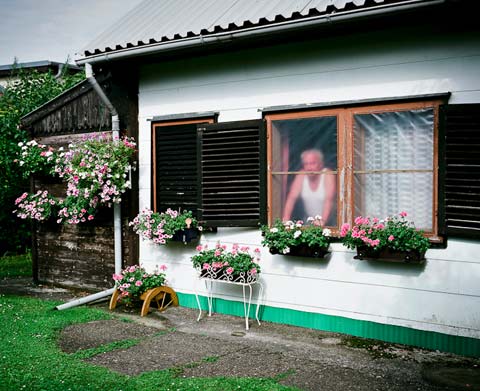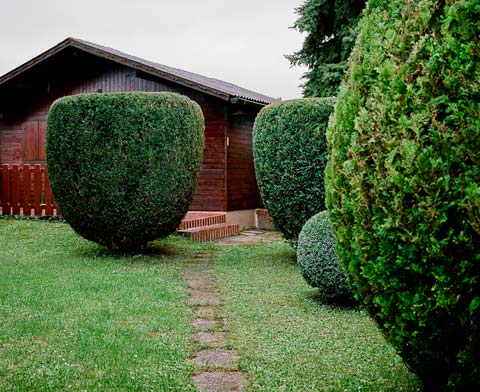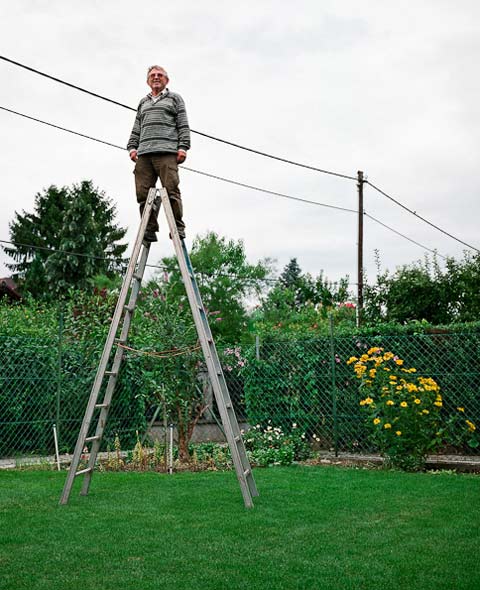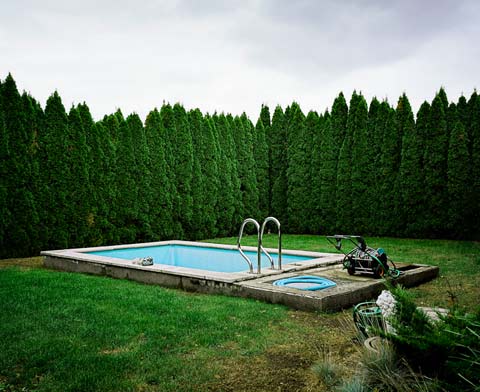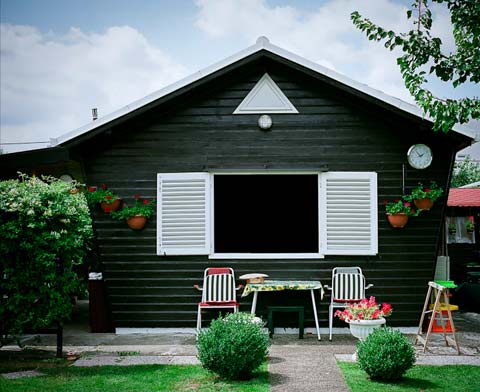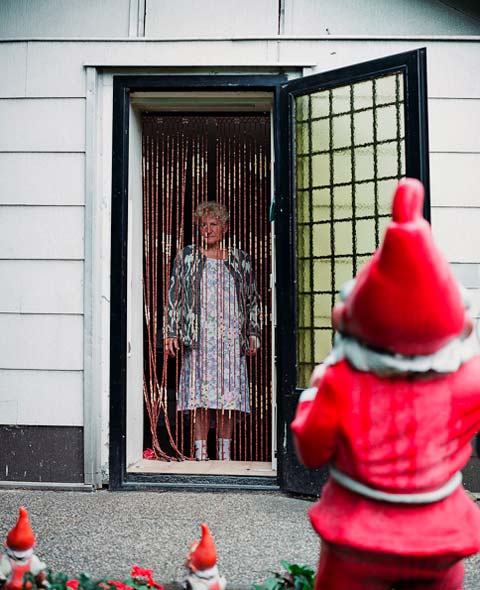 If you're a photographer, you can now promote your new series, website, gallery show or favorite image on Feature Shoot for a very affordable price. Find out about becoming a Spotlight Photographer here.