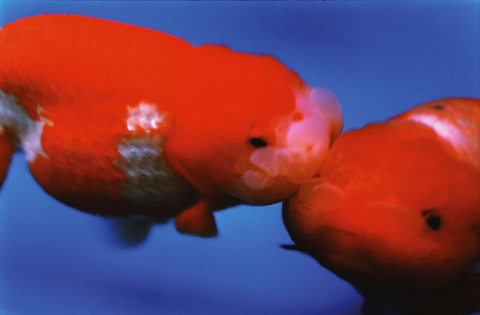 "I have realized that I have an obsession, I have realized that I am attracted to the twisted and unnatural."—Mika Ninagawa
If the goldfish look in these photos look a bit odd to you that's because they are. In China, it is possible to order a goldfish based on personal aesthetic preferences. Color, pattern, size, number of eyes, etc. are all customizable through genetic manipulation.
Photographer Mika Ninagawa discovered these mutant goldfish for the first time after reading a tourist guide book on Hong Kong that mentioned "Goldfish Street".
"I found it sad the way the goldfish have been manipulated," says Ninagawa, "and this is difficult to explain. But then I wondered whether my 'pity' for the goldfish— thinking 'they are cute but also sad'— didn't represent a sort of human arrogance. This brought me to the point where I wanted to look at the 'but' in this equation."
Mika Ninagawa is Japan's "most popular" photographer known for her vivid fashion photography as well as still life of flowers and of course, goldfish. Ninagawa is represented by Tomio Koyama Gallery, which is the same gallery that introduced artists Takashi Murakami and Yoshitomo Nara to the world.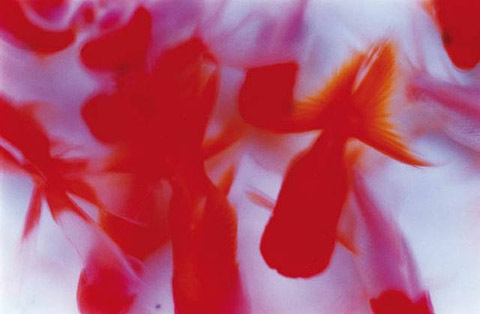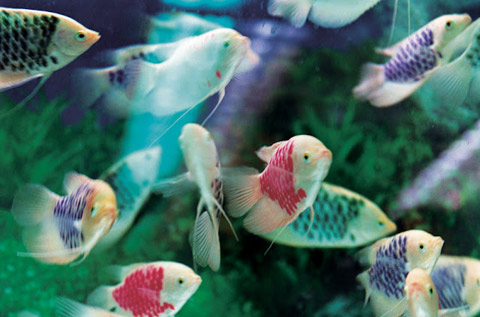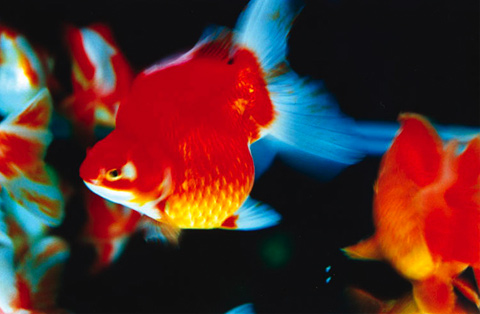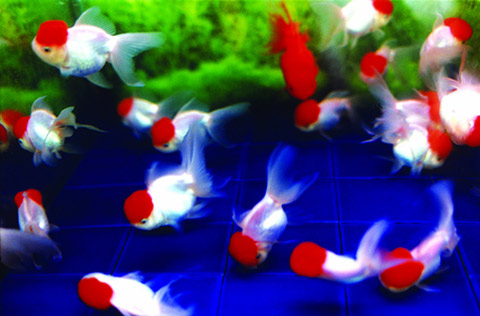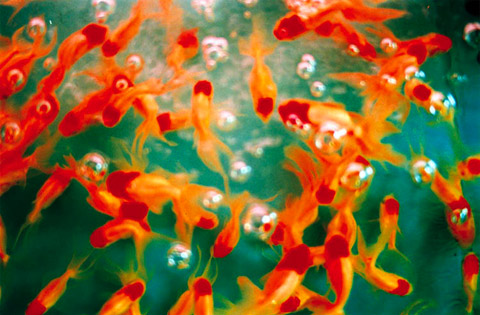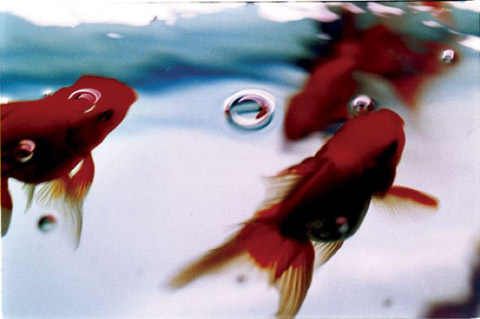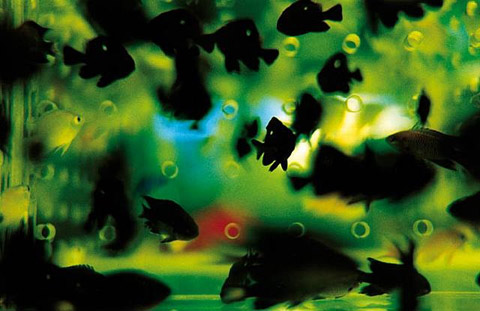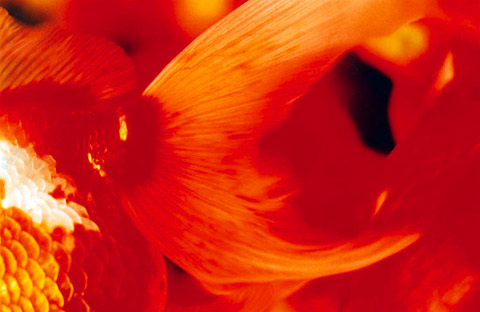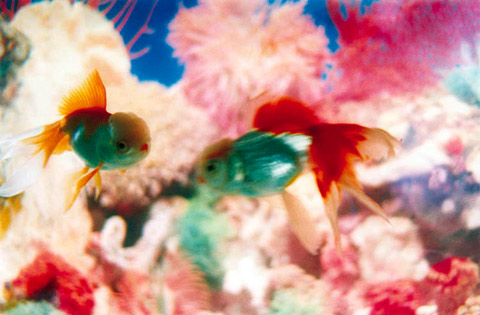 If you're a photographer, you can now promote your new series, website, gallery show or favorite image on Feature Shoot for a very affordable price. Find out about becoming a Spotlight Photographer here.