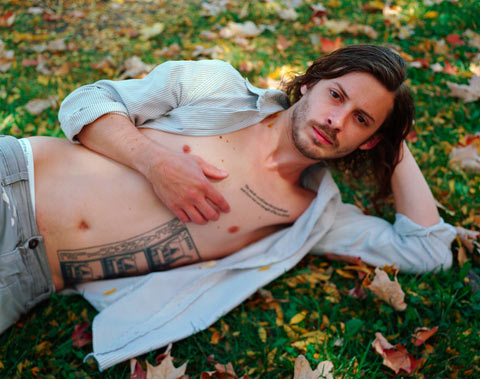 Jess T. Dugan is a photographer whose work explores issues of gender, sexuality, identity, and community. Jess earned a BFA in Photography from the Massachusetts College of Art and Design and an ALM in Museum Studies from Harvard University.

Jess's photographs are regularly exhibited nationwide and are in the permanent collections of the Harvard Art Museum, The Center for Creative Photography at the University of Arizona, the Michele and Donald D'Amour Museum of Fine Arts, and the Kinsey Institute for Research in Sex, Gender, and Reproduction.

Jess lives and works in Boston, MA and Chicago, IL and is represented by Gallery Kayafas in Boston, MA and the Schneider Gallery in Chicago, IL.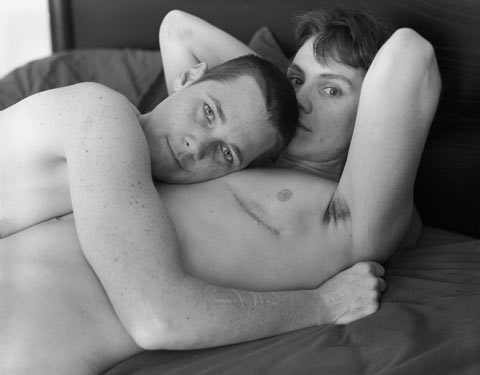 Tell me about your project Transcendence and how it has evolved into the work you're currently developing now, Every breath we drew.
'I originally began my project Transcendence, a collection of portraits of people within the transgender and gender variant communities, in 2005. My first portrait was of myself standing next to my mother, two weeks after my own chest reconstruction surgery. Originally, making that work was a way for me to come to understand my own body and identity, but eventually it became a much larger, and less personal, group of portraits.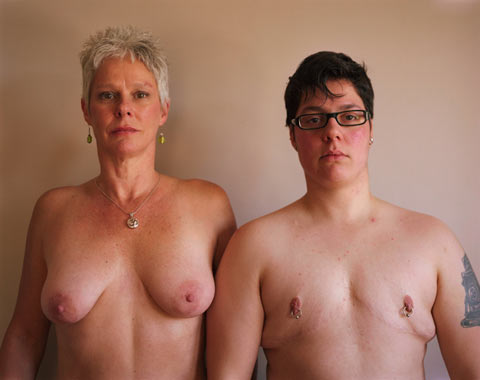 'Fast forward to 2010: I began photographing in color for the first time and also focusing exclusively on people on the female-to-male spectrum. Photographing in color allowed me to take advantage of a different emotional palette than I had access to in black and white, and that was thrilling. The color of a subject's clothing, or their bedroom, became a significant element in the photograph where it had once been simply grey tones in the background.'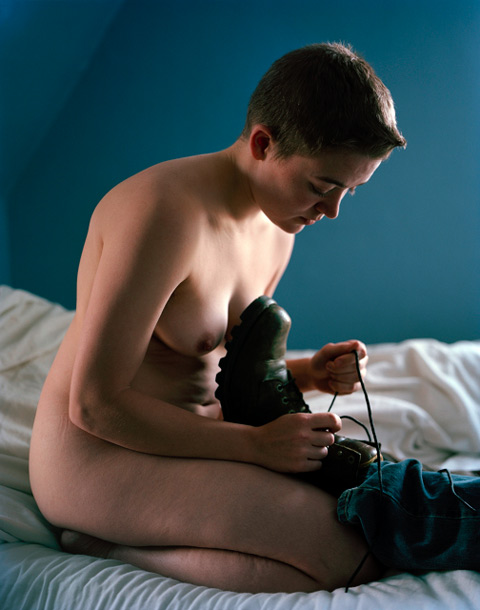 'Though my earlier work had included people all across the gender spectrum, my decision to focus exclusively on masculinity is important to Transcendence II and also to Every breath we drew.
'My interest in masculine gender construction grew out of my experience defining my own sense of masculinity, rejecting both traditional feminine expectations and the culturally-accepted sense of hyper-masculinity.
'What did it mean for me to choose my own masculinity? Which parts of masculine ideals resonated with me, and which felt foreign? I spent about two years making the portraits in Transcendence II, a project I intended to continue when I moved from Boston to Chicago in 2011 to begin graduate school. However, fairly early on, the project naturally came to a transitional moment and my interests shifted in a significant way.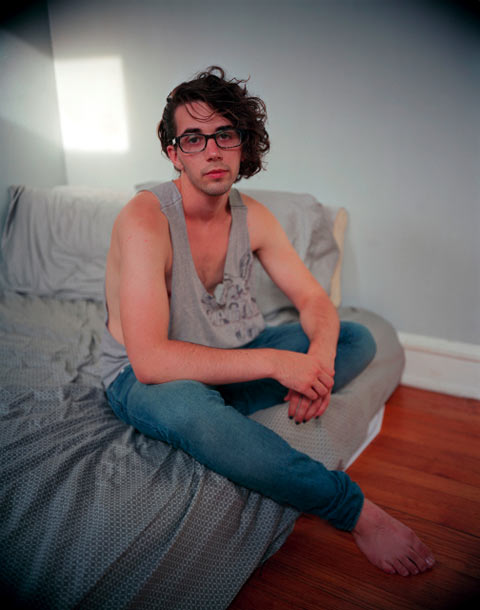 One portrait in particular- Aiden, 2011 (pictured above)- was an important turning point for me. I had met Aiden through mutual friends and went to photograph him, thinking that I was still pursuing portraits focusing on trans identity. We spent the afternoon together and I made a portrait of him sitting on his bed with soft window light behind him and an open (almost longing) expression on his face, his fingernail polish shining brightly… and when I printed this photo and hung it on a wall to look at it, I realized that I was no longer interested in the trans aspect of it.
'What fascinated me were all of the other elements- the intimate environment, the vulnerability of his pose and gaze, and all of the little details that provided information about who he is- as well as the invitation that the photograph posed, inviting the viewer to engage with him on a level deeper than gender alone. In a sense, it felt more complicated.
'Though I hope my trans work has its own type of complication, I felt that I was ready to push the conversation forward- to deepen the experience of looking and feeling and connecting.
'In all honesty, I was bored by the trans work at that point. I knew how to construct those pictures, and I knew what I was trying to say. I am completely seduced by making portraits, and by the energy of connecting with my subjects, so I wasn't bored of the experience, necessarily. But, as an image maker, I was beginning to repeat familiar habits, and in retrospect, I was making portraits I knew how to make and asking questions I knew how to answer.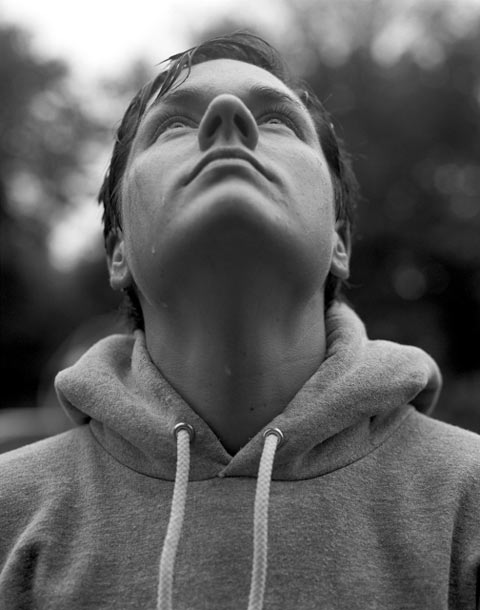 When I look at your portraits I am instantly struck by how they bring up feelings of desire and concepts of beauty. There's a level of desire and beauty that is reflected in both subject and viewer that is powerful in its complexity. Can you talk about desire and beauty in your work and how the usage of portraiture plays into this?
'I am glad you see elements of desire and beauty in my work because those- especially desire- are important driving forces behind its creation.
'Every breath we drew has been incredibly intimate for me to make. It involves a constant (and rather emotional) checking in with myself, examining my own sense of identity, sexuality, attraction, intimacy, etc.
'From an intellectual point of view, I wanted to make photographs that explored men and masculinity through an intimate lens. Emotionally, I was exploring my own identity and my own attraction to men and masculinity- a simultaneously simple and complex area where my desire to be/be with overlap.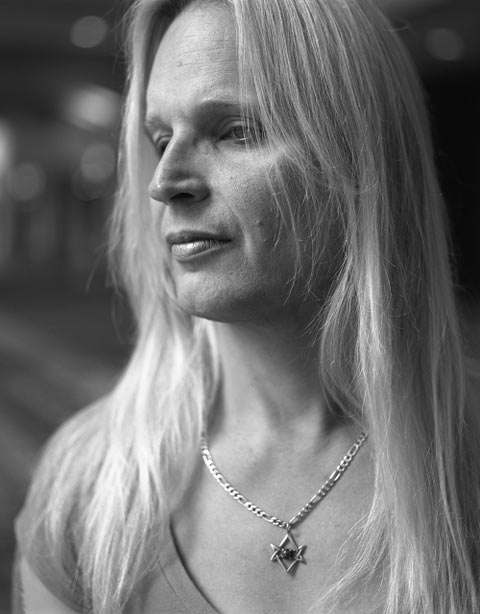 'I sought out people who I felt connected to and asked them to be intimate with me or vulnerable in front of my camera. I invited myself into their bedrooms and asked them to lay down, to look at me in a way that was new for me. I created situations where intimacy could unfold.
"Intimacy" is a word I use a lot, though I know it has many interpretations, ranging from sexual to emotional. When I use it, I am referring to that moment when your being connects with the being of someone else in a profound way, whether it be for a second or a lifetime, whether it be on an emotional plane or a physical one. It is a broad term, and I would never attempt to define its parameter, but it has been the word/concept foremost in my mind as I have been making this work.
'Desire is an interesting and complicated concept. My work is certainly fueled by my own desire, but I am also very intentionally placing the viewer in a position of desire for my subjects. Because my subjects are not bound by a specific identity like they have been in the past (trans men, queer women, etc), the use of desire is also political. I am intentionally not providing easy answers in this work, and that ambiguity is something I find very exciting.'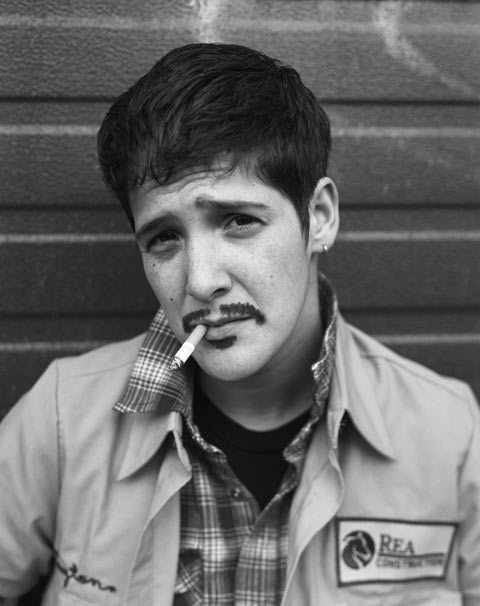 What role does the concepts femininity and masculinity play into your work? I love how both of these concepts are not concrete in the images you create, but are fluid and appear to be a part of one another. Is that something that you're intentionally playing with?
I know that in Transcendence that this aspect is in direct relation to the transformation that your subjects are undertaking, but I find it even more engaging as I see it transfer over to Every breath we drew where there isn't necessarily a transformation of physical form between the feminine and masculine taking place.
'I am very interested in concepts of femininity and masculinity, both in my life and in my work. For me, gender is very fluid and multifaceted. I consider myself to be a very androgynous person- I feel most myself in a space between the masculine and feminine.
'In choosing what kind of masculinity I want to adopt, I have also been careful to not take on aspects of it that do not feel right to me. I like to think of myself as embodying a gentle masculinity, and in some ways I sought out a reflection of this state of being in others. I originally set out to photograph a "sensitive masculinity," but even that description became too reductive and over-simplified as the pictures began to evolve.
'In Every breath we drew, I am trying to get beyond the physical experience of a body or a gender and into the psychological, visceral realm. How does desire function if you exist outside of a fixed sense of gender or sexuality? I am interested in the moments where strength and vulnerability meet, where an intense struggle results in an intense beauty.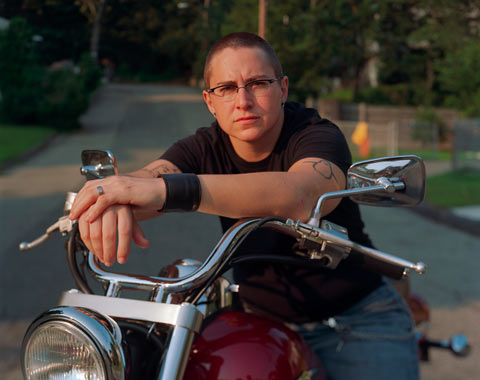 'I have always been attracted to androgyny, though my own experience with it begins from a female-bodied point of view. As I became more and more interested in the personal and social construction of masculinity, it became even more clear to me that the type of masculinity that is culturally taught doesn't work for most people, even masculine-presenting, male-bodied men.
'In the very beginning of this project, I shared my ideas with some men I had recently met and was encouraged by how enthusiastic they were about a project that would represent men from a place of softness, sensitivity, and individuality.
'I am interested in the areas where gendered expectations break away and an honest, vulnerable identity is able to emerge. I have always been attracted to those who have chosen to be themselves fully, often against the societal grain, and this work is attempting to get at that idea from a different starting point.'
What is your relationship to your subjects? Are they people you know, strangers, acquaintances, or a mixture? How do you find that your relationships with the people you photograph informs what kind of portrait you might make of them?
'The people that I photograph generally come out of my life in some way, though they are not necessarily friends. Some of my subjects are people that I have known for a long time, while others are people I happen to meet and find interesting or alluring in some way.
'My previous work was often about trying to represent the identity of the subject as honestly as possible, but my newer work is almost more about trying to represent my own identity and desire through photographs of other people.
'The way that I photograph is very intimate, so I often become closer with my subjects through this process, even if I hardly knew them prior. I also have some subjects that I photograph repeatedly- Korrie, Dallas, Alex- and every time I photograph them, we are able to begin from a place of deeper trust and collaboration.
'My relationship with my subjects definitely informs the kind of portrait I make with them. If I am photographing someone I know well, our process is different than with someone I am photographing for the first time. However, more recently, I have been seeking out couples to photograph who I don't necessarily know, which can also result in intimate photographs.
'As I develop a more complicated understanding of my work and interests, I am able to articulate what I am looking for to potential subjects in a very direct way, which has helped me to get new and exciting images and to have an intense and fun experience even when I don't know my subjects well.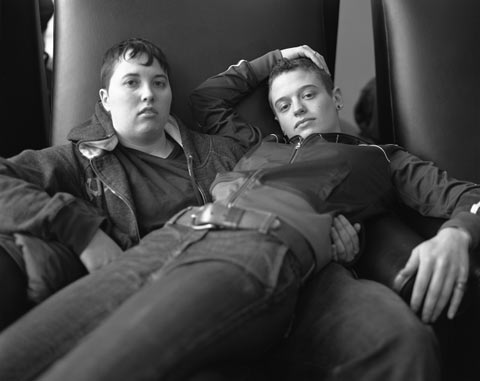 'Recently, on a photo trip to Boston, I photographed a couple I had never met before. We talked for almost two hours before we started shooting, getting to know each other in general and talking about specific photo ideas, and that ended up being one of the most intimate and intense photo shoots I have done. I am thrilled with the photographs that I took, and the couple was thrilled with the experience and is looking forward to a second shoot next time I'm in town.
'Before a photo shoot, I often ask my subjects to think about what kinds of actions or gestures represent intimacy to them, which invites a deeper level of collaboration and input on their part. I explain my interests to them and they explain their identities and ideas to me, and then together we put all of that into a photograph.'
Where do your see your work evolving to next? Are you working with any new ideas, inspirations, or concepts that you want to begin to integrate into the photographs?
'The work is definitely evolving and changing, and in some ways, I just have to keep making it and follow where it goes. The project so far has had a heavy emphasis on individual desire, longing, and identity and engages with these concepts through intimate connection between the photographer/subject and subject/viewer.
'More recently, my photographs are becoming about connection between two people in the frame- what does intimate connection look like and how can I visualize that in a new and exciting way? My newest pictures are diptychs of couples that focus on these moments, ranging from tender to quiet to flirtatious to sexual. I'm really enjoying working in multiple panels and with multiple people, and it's definitely adding a new dimension to the project. I am excited to see where it takes me next.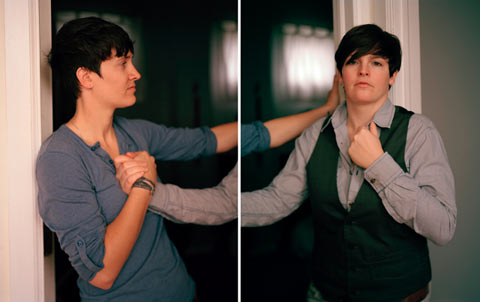 'On a parallel track, I have also been making artist books that examine issues of desire and identity through self-portraits. I have made two books so far and am excited to begin the next one. Though these books have a very different feel than my photographs, they are just another way of exploring similar ideas.'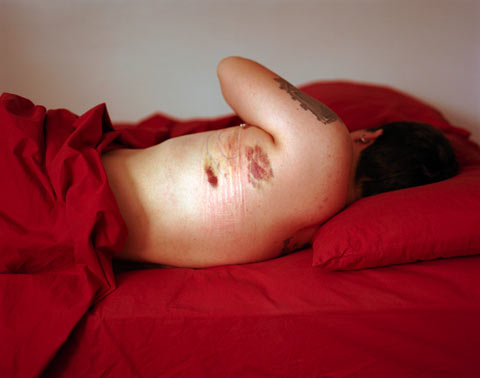 This post was contributed by photographer Julie Renee Jones