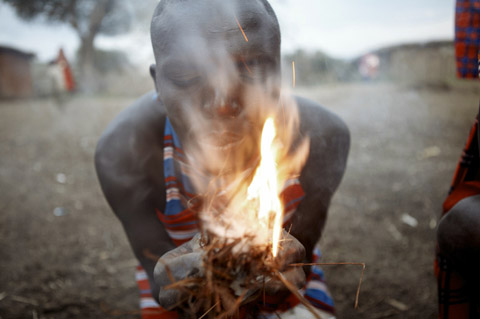 Jonathan May is an advertising and fine art photographer originally from Australia. He is currently based in Moscow but lately finds himself spending majority of his time shooting in Australia and Africa.
His project L'Afrique materialized from an assignment in Africa from a French client. The project includes images from from Burkina Faso, Ivory Coast and Kenya but Jonathan plans more visits to West Africa/Francophone speaking countries in the future.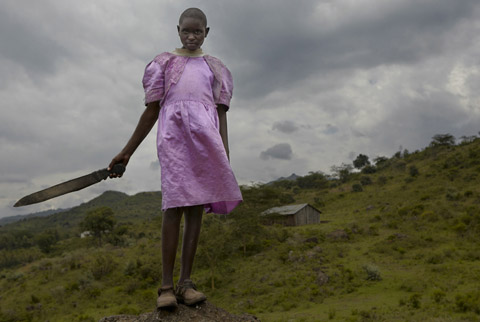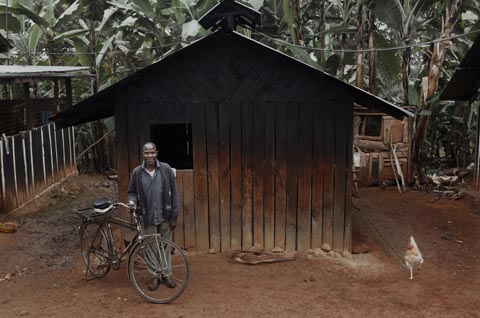 Were you traveling on a specific assignment while shooting this, how do you manage to shoot personal work at the same time?
'I have been sent to Africa on specific assignments. The beauty of these assignments is that I get a chance to travel around the whole country and cover the client brief as well as capture some of the more unseen and intimate scenes in my personal style.
'I love exploring new places and meeting locals that make it so much more special. I usually end up changing my plane ticket and staying on longer so I can really focus on my personal work and really delve a little deeper.'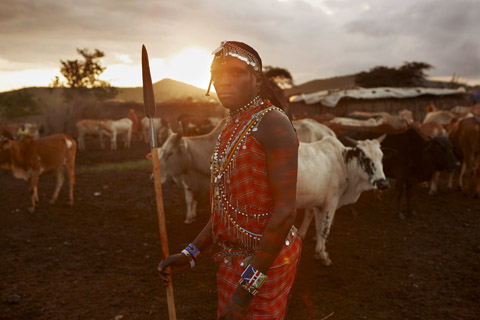 Your shot of the man in traditional dress holding a spear with cattle in the background is a beautiful shot, was there a story behind this shot?
'This is a warrior from the Masai tribe. I was very fascinated by their traditions and culture.
'He told me that to prove himself as a man he had to endure a public circumcision at 15, in front of the whole village. If he squirmed or winced in pain he was considered weak and would lose respect amongst his peers. In which case he would have to spend around two to three years living in the bush and learning the survival methods from his elders. Learning how to use plants and herbs for medicine and the hunting techniques. He would then have to kill a lion with just his spear and return to the village with the lion's mane, and not everyone survives this confrontation. I wanted to capture his strength, pride and serenity that he feels with the land around him.'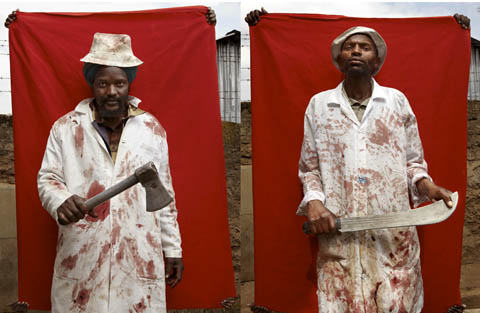 The diptych of the two butchers against red cloth is great, especially the inclusion of hands holding the backgrounds, did you originally intend to include that in the photo or were you planning on cropping it out? When you are shooting projects like this what approximately percentage of your shots are things that you planned vs shots that just happened unexpectedly?
'Nine times out of ten the shots are unplanned. I usually just look for interesting people in striking locations, but this one was different. I planned to visit the abattoir and knew the butchers would be covered in blood. So I was prepared to use red background. My initial thought was to crop out the hands and make it quite simple and classic, but afterwards I changed my mind and just thought the hands added another dimension to the photo, rawness which is exactly what the butchers' job entails.'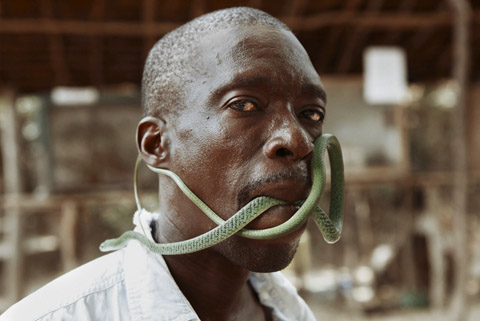 What's the story behind the guy with the snake wrapped around his head and in his mouth?
'I met this man when I was in Mombassa and he was hassling me to visit his reptile park. I finally succumbed and was happy I did so.
'After a reptile is caught at the airport being smuggled out of the country to be sold on the black market, it would end up here and he would take care of it. He had a big collection of Black and green Mamba snakes, huge spiders, massive turtles and even alligators. I am really not sure why anyone would want to buy a black mamba snake…..but this is Africa.'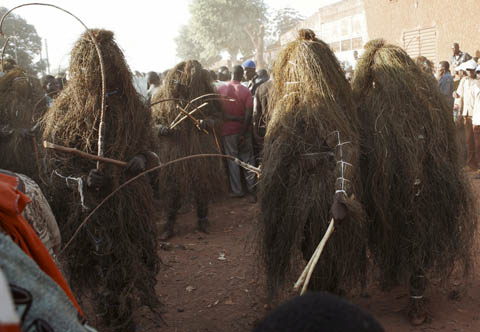 What about the sequence of shots of men tied in grass?
'Many African societies consider masks as mediators between the living world and the supernatural world of the dead, ancestors and other entities. Masks became and still are the attribute of a dressed up dancer who gives it life during ceremonies.
'The grass is woven over the entire body to form a mask. These photos were taken during a funeral procession in Bobo-Dioulasso, Burkina Faso. The masked men danced around, whipped people and scared the children as part of their ceremony.'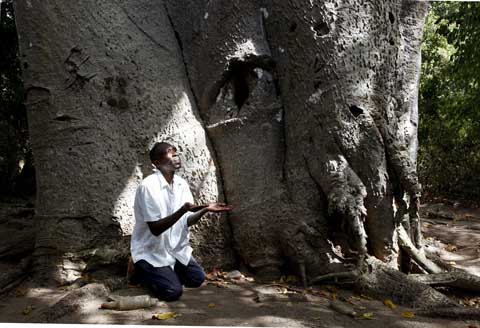 Even though your shots cover a lot of different places and include photos of both posed portraits, more candid shots of people where they almost don't seem to know you are there and objects of daily life you seem to really capture a mood with details of everyday objects, houses and interiors. How would you define what it is that you look for in a subject?
'I am really trying to focus on finding the beauty in everyday life in Africa. People, places and things that most of us would just walk by and not even register.'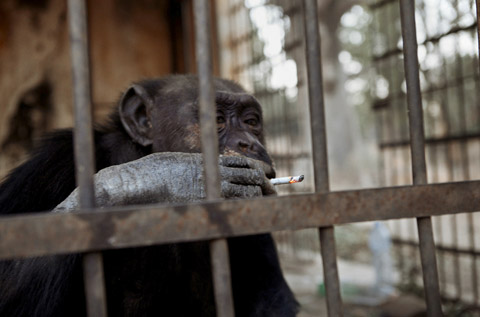 What are some other stories or experiences that stay with you from shooting this project?
'The shot of the chimpanzee smoking. At the end of the day shooting a client assignment, my guide wanted to show me something special and he thought I would like his surprise. He took me to a rundown zoo, with no animals in the cages.
'In the very last cage there was an old, tired chimpanzee. Our guide handed the chimp his cigarette and made him smoke it. It was quite a disturbing and sombre moment for me. Seeing the chimp with his fingers wrapped around the cigarette, looking so human… it was eerie and sad at the same time.
'At first I was a little stunned and couldn't bring myself to photograph the moment. I decided that it needed to be shared so I changed my mind. I ended up visiting him twice more before I left Africa, bringing him food. Unfortunately there was nothing more I could do for him.'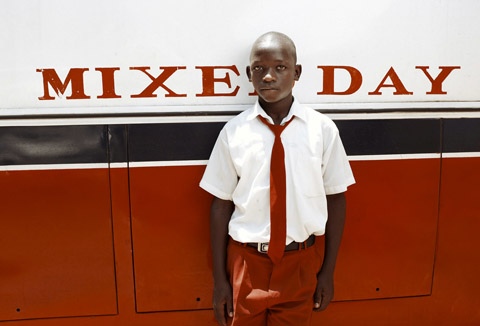 This post was contributed by photographer Laura Barisonzi.