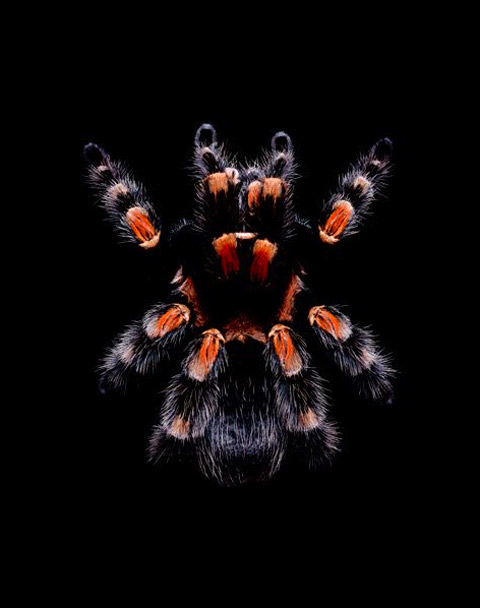 Brachypelma smithi
Through his captivating photos of serpents to fuzzy tarantulas, Guido Mocafico has a knack for making beautiful images of creatures that most people would otherwise care not to think about.
Although Mocafico works for clients such as Numéro, V Mag, Vogue, Harper's Bazaar, Gucci, and YSL he is mostly well known for his long term personal projects: jellyfish, snakes, Dutch-inspired still life, and the inner workings of watches to name a few. Most all of his projects have been published by Steidl and this work, Aranea, was included in the book 'Venenum'.
Mocafico lives in Switzerland and works in Paris and is represented by Hamiltons Gallery in London and Bernheimer gallery in Munich.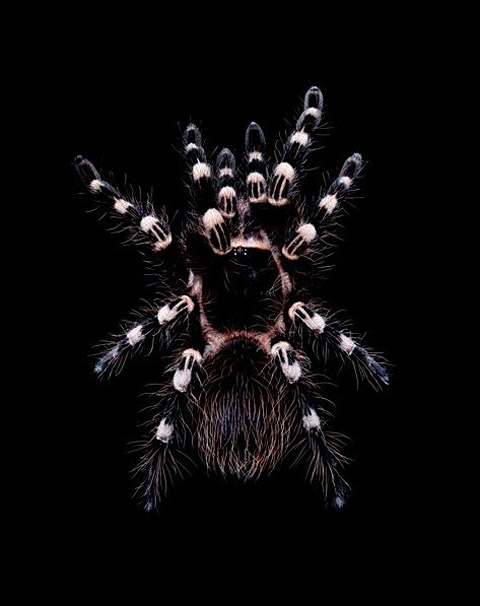 Aphonopelma seemanni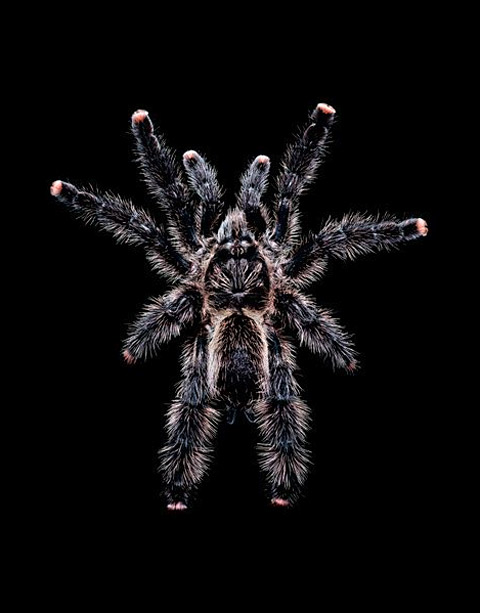 Avicularia aurantiaca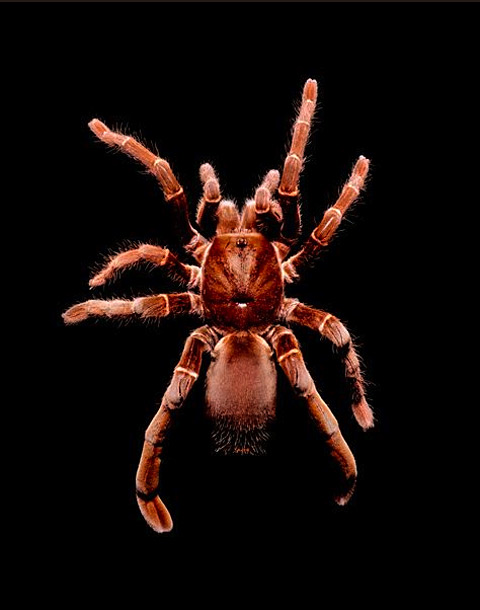 Citharischius crawshayi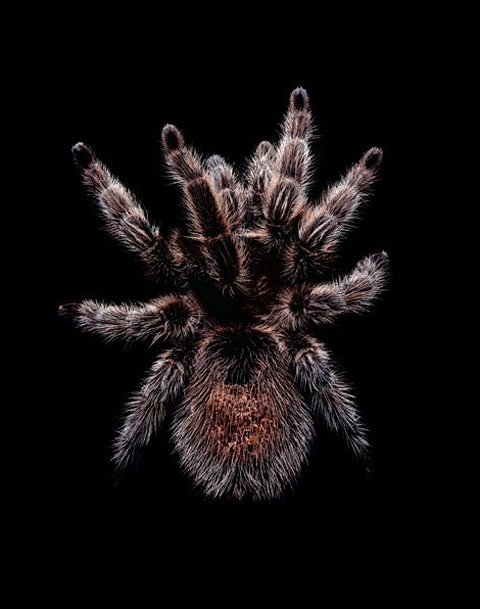 Grammostola rosea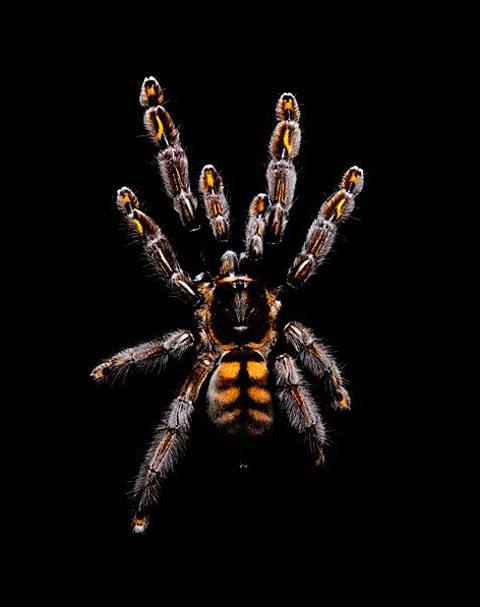 Psalmopoeus irminia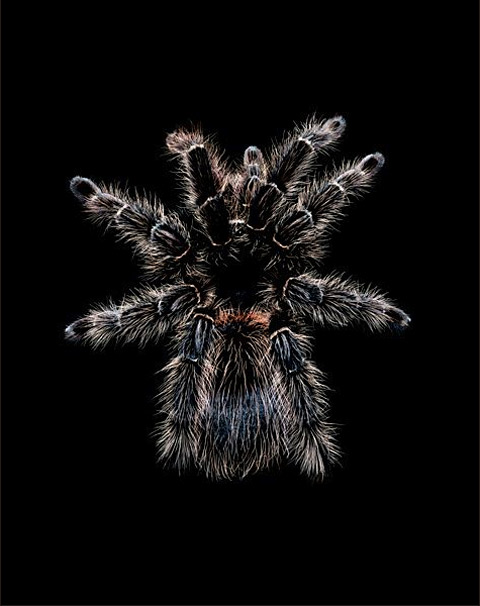 Lasiodora paraphybana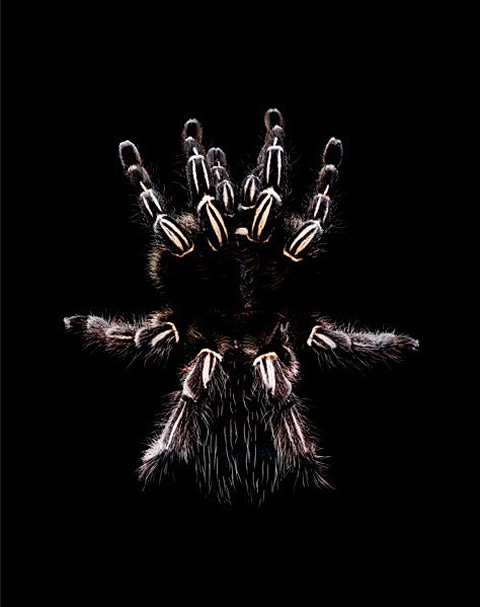 Aphonopelma seemanni