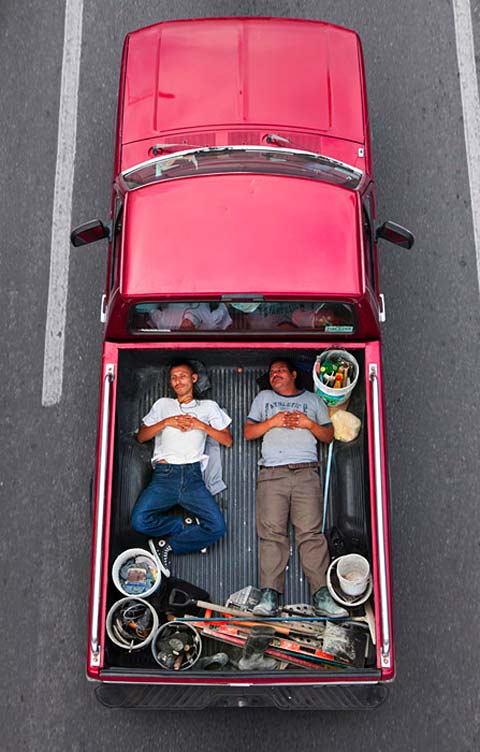 Car poolers is a project that continues my visual research on how the suburbs impact the landscape, the city and its inhabitants. These workers going to work in this way speaks of the lack of urban planning in many cities around the world. I decided to pursue this project as it has many other social connotations such as working conditions, immigration, transportation issues, illegality, survival, routine, wealth and poverty.

I've been shooting car poolers for a year now and I still go back once or twice a month. I normally shoot from 7am to 9am when most people are going to work. I picked Monterrey's highway 85 going southbound to one of the richest cities in Latin America, San Pedro.

I found a pedestrian overpass that looks over the cars coming out of a small tunnel. I stand there and "predict" which trucks might have people in the back and then jump to oversee that lane and wait for the truck to pass underneath and shoot.—Alejandro Cartagena
Alejandro Cartagena lives and works in Monterrey, Mexico. His projects employ landscape and portraiture as a means to examine social, urban and environmental issues. Cartagena's work has been exhibited internationally and has been widely published in print media including Domus, Wallpaper, Le Monde, Newsweek, Stern, PDN and The New Yorker.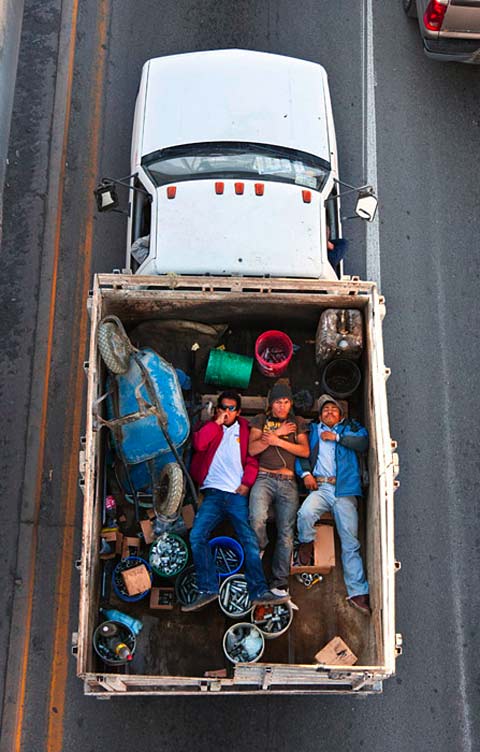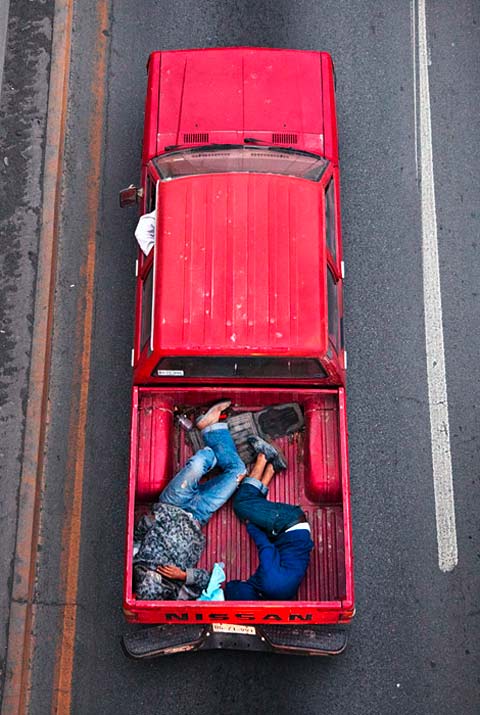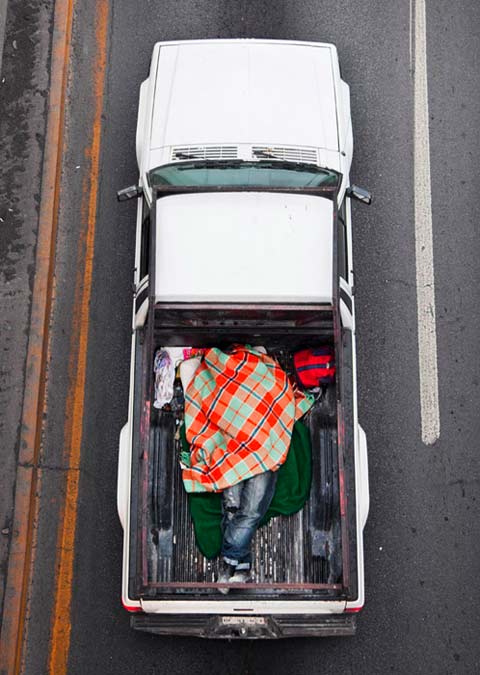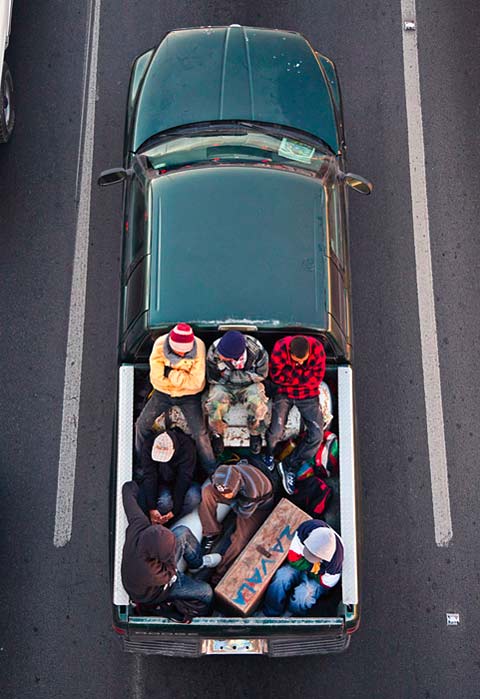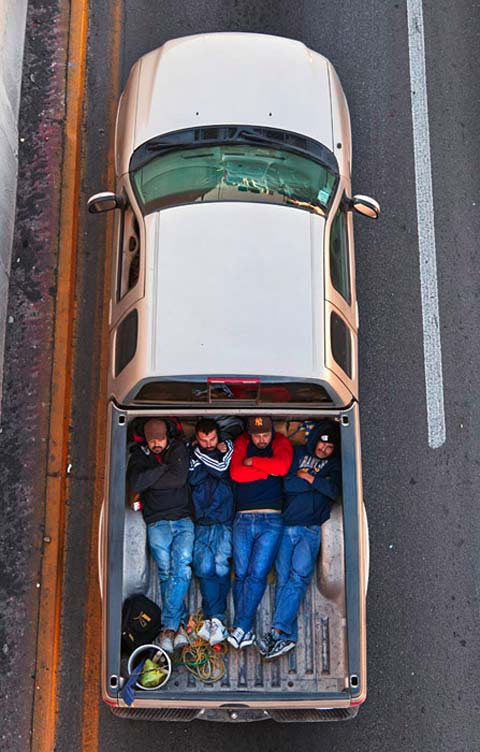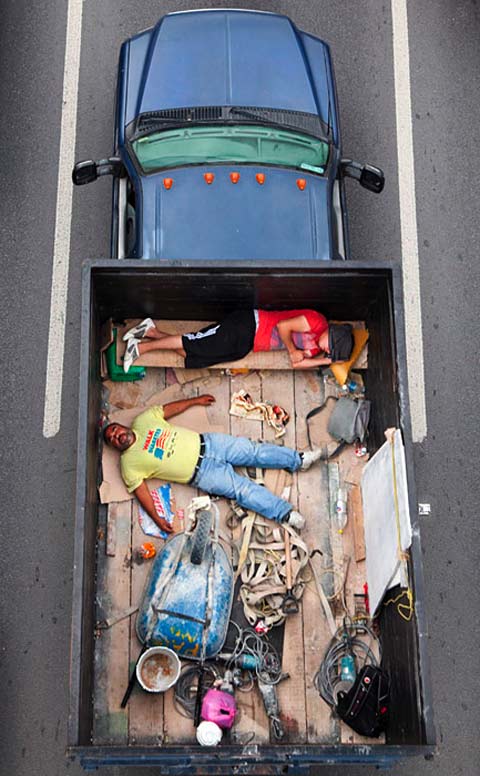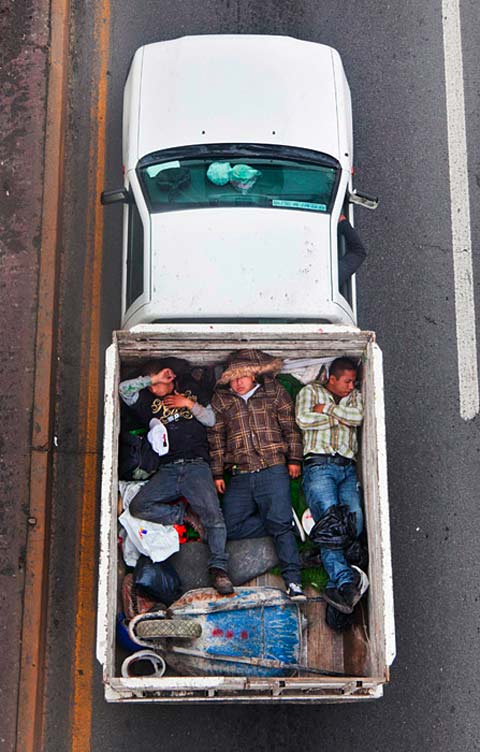 If you're a photographer, you can now promote your new series, website, gallery show or favorite image on Feature Shoot for a very affordable price. Find out about becoming a Spotlight Photographer here.