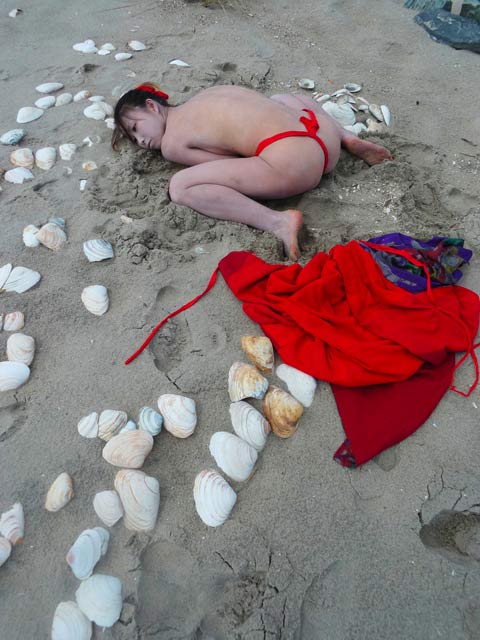 Ferocious. Erotic. Absurd. Alarming. People struggle to find the words to describe what Butoh is all about.

My first encounter with Butoh, was through the work of Eikoh Hosoe, the great Japanese photographer who did a book called Kamaitachi, in the late sixties. When I arrived at Minor White's home in 1970, both Kamaitachi and another book called Barakei, or Killed by Roses, were in Minor's library.

Something must have been sparked deep within me from seeing and living with those works, and experiencing the amazing collaboration between Hosoe and the Butoh dancer, Tatsumi Hijikata, as well as his images of the novelist Yukio Mishima.

Fast forward to late December 12, 2008 to New York City, where I had been living and working since 1984. That evening, while I was headed home through Union Square Station on 14th street, I was stopped in my tracks by a young white-face-and-body painted Japanese performance artist named Minami Azu, who was not even panhandling, but only performing her Butoh dance for a scurrying American audience rushing by to catch the next train.

She was wearing a scarlet red kimono. I couldn't help but think of those challenging photographs I had seen so many years ago by Hosoe of Tatsumi Hijikata. She evoked the seriousness of someone classically trained, who also had a playful quality of spontaneous curiosity. From the little I knew about traditional Butoh, I could see, in that first brief encounter, that she was the genuine article.

This set of images, tentatively titled Butoh Muse is being done almost 40 years after that initial photographic introduction to Butoh and my subsequent work with Rosebud. These images, for me, have the feel of time travel. They are consciously a revisiting of my creative past and the early work that was my entree into the all-absorbing world of photography.—Abe Frajndlich
New York-based Abe Frajndlich is well-known as 'the photographers' photographer'. His work has been published in many books including Penelope's Hungry Eyes, Eros Eterna and Cleveland Infra Red.