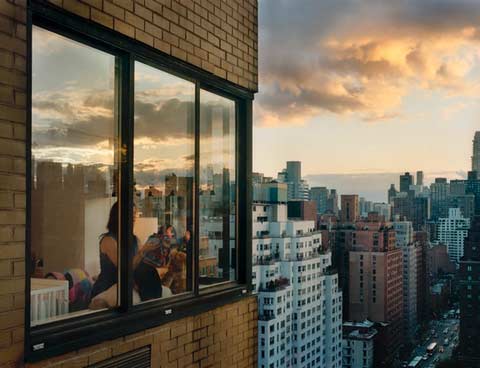 Described as "hopperistic" by the New York Times and New Yorker, Gail Albert Halaban's large-scale color photos provide a look into the private worlds of ordinary people. "I'm a photographer and therefore I'm a voyeur, and I'm a New Yorker and therefore I'm a voyeur," said Halaban. Although staged, these photographs capture the realistic experience all New Yorkers can relate to. "I think every city has its own way that people connect to their neighbors. In LA it's through the car window. In New York, I think it's through the apartment window." Halaban's photographs range from a man playing with his dog to a couple playing with their baby, all with the backdrop of large architecture emphasizing the real New York experience, being one of eight million. Halaban's book of peeping shots will be released this September by powerHouse books.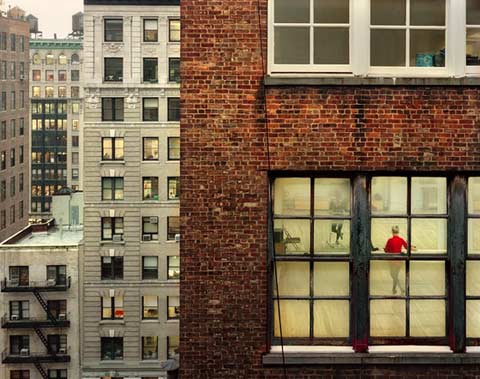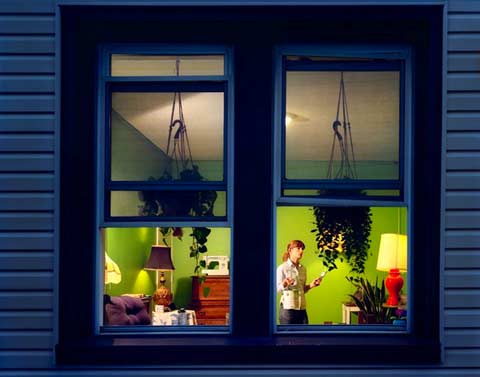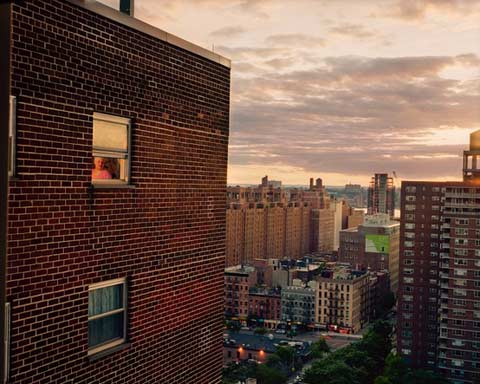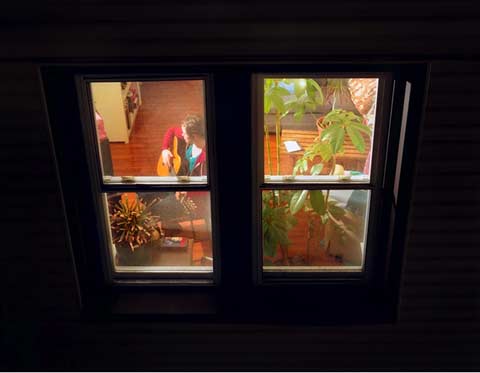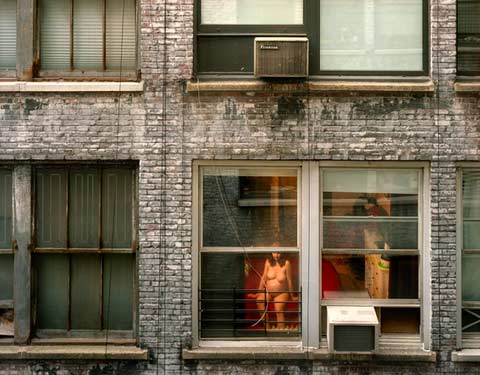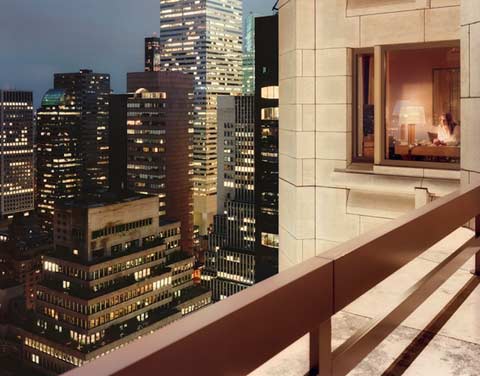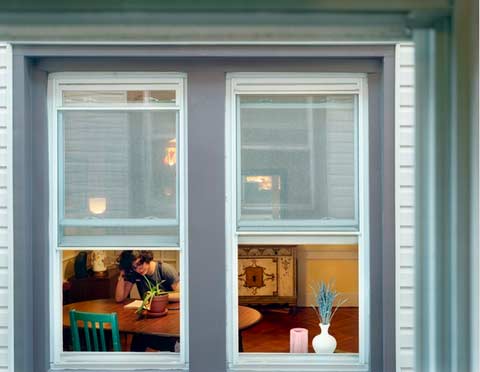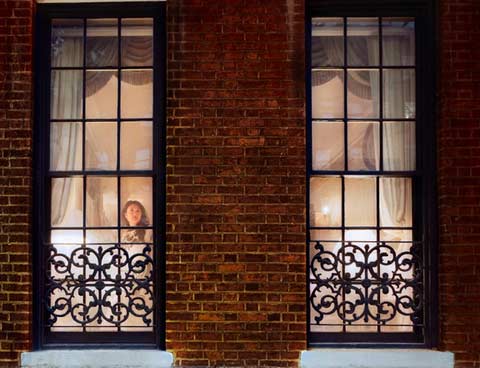 This post was contributed by Feature Shoot editorial intern Jennifer Kaye.
If you're a photographer, you can now promote your work, new series, website, gallery show, etc. on Feature Shoot for a very affordable price. Find out about becoming a Spotlight Photographer here.