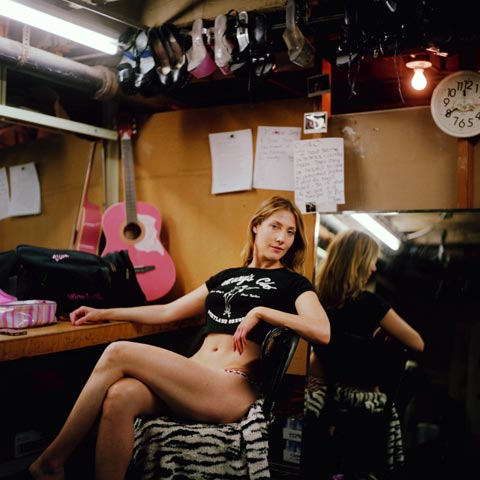 With no money coming in and gas prices at an all-time high, I took off on a cross-country road trip. I didn't have a set plan of where to go or what to shoot; I just knew that I wanted to travel and take photos before I returned to New York to start a new chapter in my career.

It was a fantastic experience. I tried to shoot a portrait every day, and I ultimately shot about 70 portraits of people I met along the way. These images are of whoever I came across: a biker at a rest stop in California, a priest at a church in New Mexico, prisoners on work release in Texas, squatters at Slab City, a stripper in Portland, a fly fisherman in Montana and many more.—Roger Kisby

Roger Kisby is a New York-based portrait and editorial photographer who recently quit his job in advertising to pursue a career in photography.