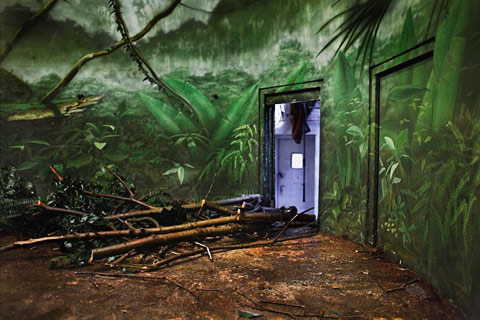 Daniel Kukla is a photographer whose formal study included the biological and anthropological sciences. This gives his images a truly unique perspective on humans' ever-changing relationship with the natural world. This body of work "Captive Landscapes" will be exhibited at the Pictura Gallery in Bloomington, Indiana in Sept. 2012.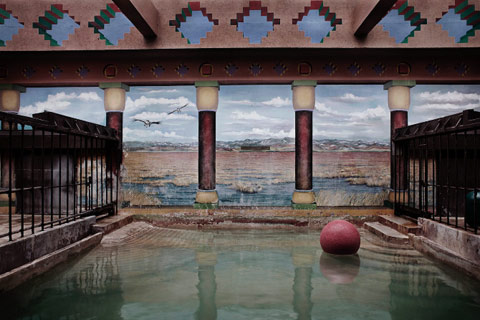 What was the inspiration for this project or where did the idea originate from?
'I've always be fascinated and frustrated by zoos. They are important research and educational institutions, but I find that there are a complex set of problems involved in maintaining animals in captivity that are not addressed.
'In my first zoo project, Lamina, I was interested in investigating the barrier that separates viewer from inhabitant and the interactions that occur at this point, but with increasing frequency I started to notice that each cage or habitat would be seemingly empty. Usually the animals were off snoozing or curled up in one of the few spaces that offered them privacy. At this point I started to take note of the murals and fabricated natural environments that many zoos strive to make look as real as possible.'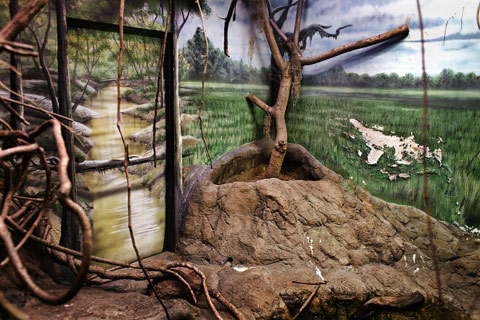 How did you go about getting permission to take these photos? Were you tempted to take photos of the same environments with animals or was the idea from the beginning to take zoo landscapes without the animals?
'Many of these photographs were taken simply as a visitor with some intense leaning over barriers, face and lens pressed on glass, and possibly a couple hopped fences.
'There are a number of the images that are of habitat enclosures being installed. I planned out these shots by contacting some of the zoos to find out when the new occupants would be arriving and made sure to photograph the enclosure before the unveiling.'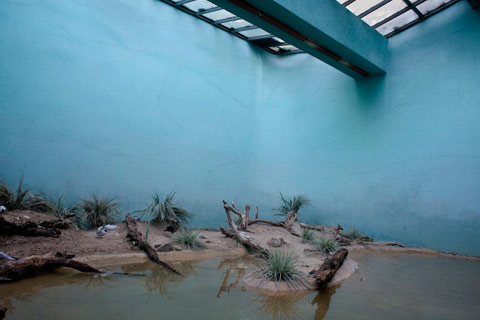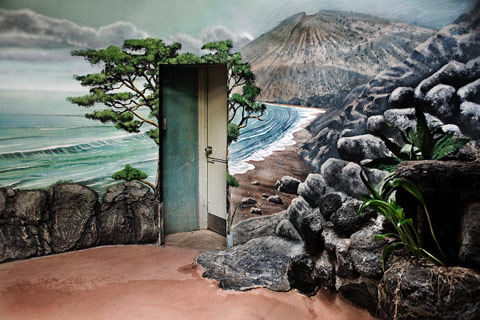 Do you have any interesting stories or experiences that you had while exploring these spaces?
'When I'm out photographing this project I constantly have curious children running up to me and asking "What is it?!" They see that I'm intensely interested in something in the cage, but can't find the animal. So I always get into the same awkward conversation with them trying to describe that I'm making pictures of the animals homes and not of the actual tiger, hippo, or eagle. With all the distractions at a zoo, most of them don't linger too long and keep the questions coming, but some do and it's always refreshing hearing their thoughts on the matter.'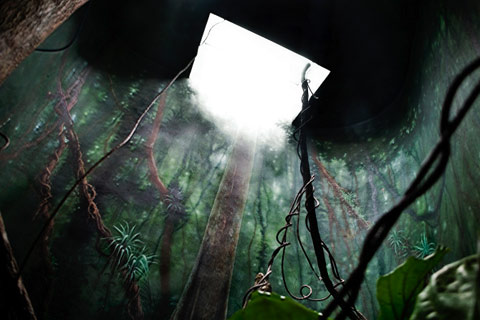 This post was contributed by photographer Laura Barisonzi.