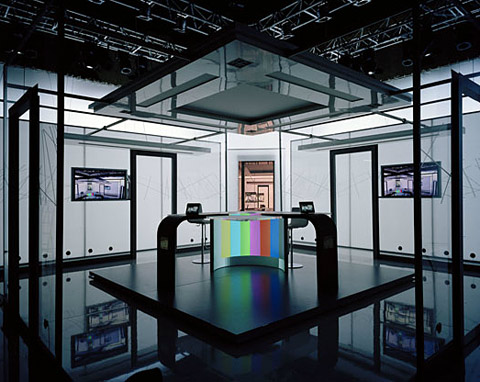 Marina Gadonneix's series 'Remote Control' documents empty television studios, off air and absent of their hosts. The constructed artificiality of these spaces becomes increasingly pronounced from one image to another. From cheesy game shows to serious news driven current affairs, all seem represented. Each space waits ominously to announce an immanent news flash of a big winning contestant or a looming natural disaster, on endless screens. These spaces are the factories of opinion and entertainment shaping our sense of the world.
Marina Gadonneix is a Paris based photographer. Born in 1977 she studied photography at the Ecole Nationale Supérieure de la Photographie in Arles, France. Best known for her personal documentary projects, Marina's work has been exhibited in number of international exhibitions and her work has been featured in a numerous journals and book publications.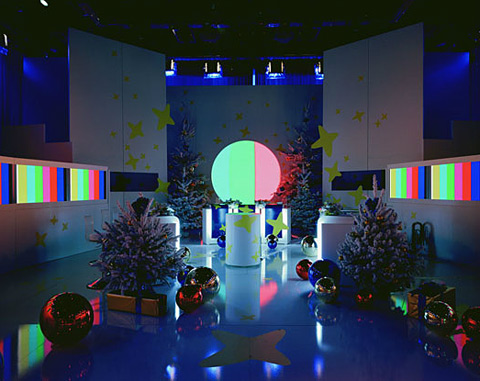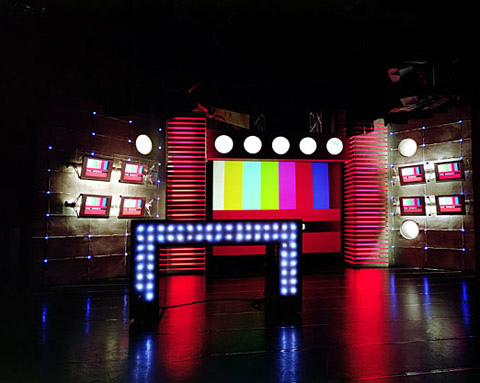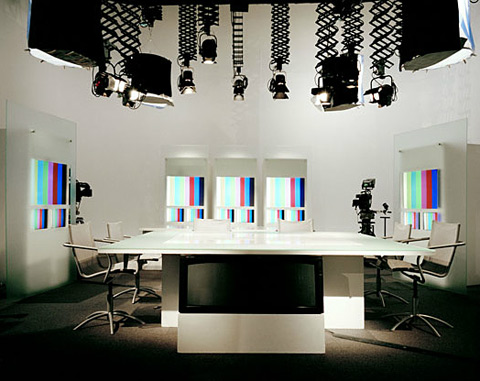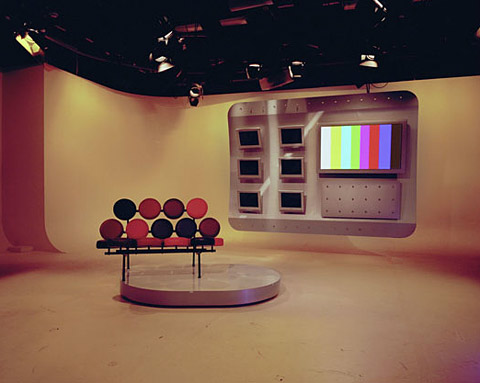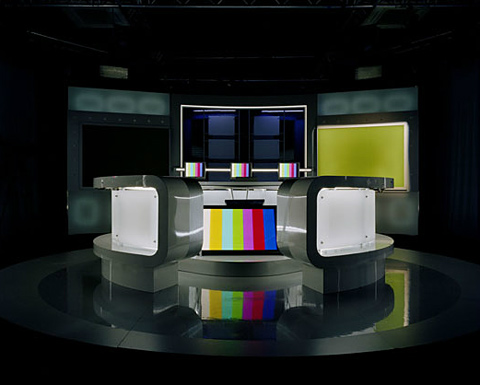 This post was contributed by photographer Paul Batt.