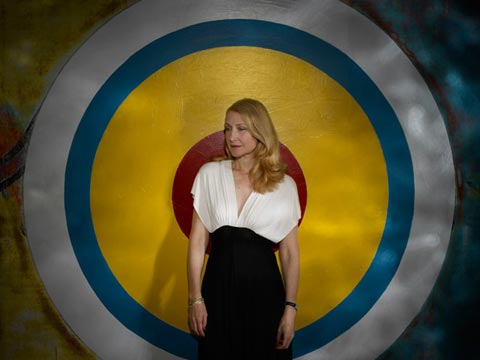 Patricia Clarkson
Adam Kuehl was born in Oak Park, Illinois. After obtaining a B.F.A. in photography from the Savannah College of Art and Design in 2005, he began working for the university to produce award-winning look books, national ad campaigns and other special projects. He continues to work for the SCAD while pursuing an M.F.A. in photography.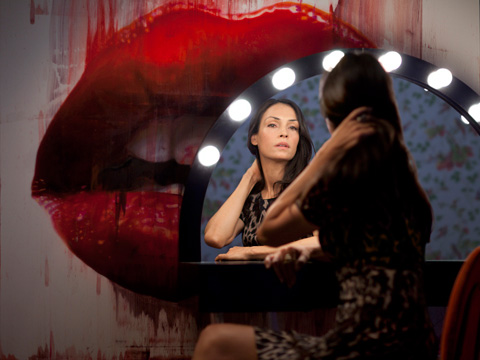 Famke Janssen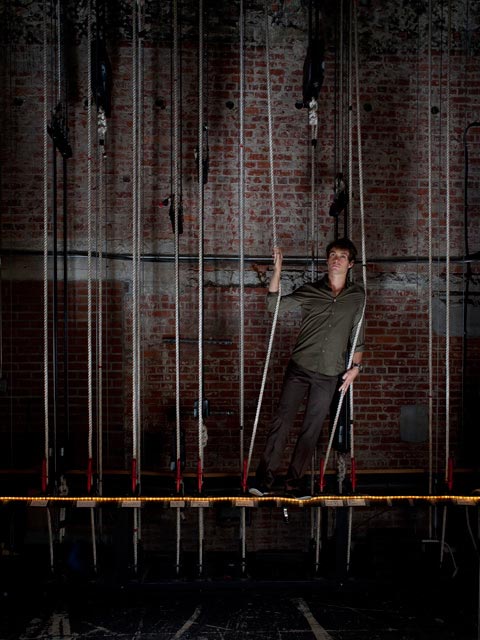 Hugh Dancy
How do you come up with a concept for the shoot?
'All of these portraits were shot during guest visits to the Savannah College of Art & Design (SCAD). Before they arrive, I'll do research on what they've done in their careers along with what angles work best for them or what's potentially a new angle. Their itineraries usually determine when and where they have time during their busy visit. But SCAD is full of amazing facilities saturated with student-made art, furniture and props, so sometimes I'll start with art and build the concept from there.
'Once it's styled, I have a pretty clear idea of what I'm looking to capture, but almost every shoot has some sort of surprise. Malcolm McDowell arrived wearing something that completely clashed with the busy wallpaper, so I focused on a headshot. I never know what they'll be wearing, so I'll come up with a few quick options for each location. I have a green screen setup just in case.'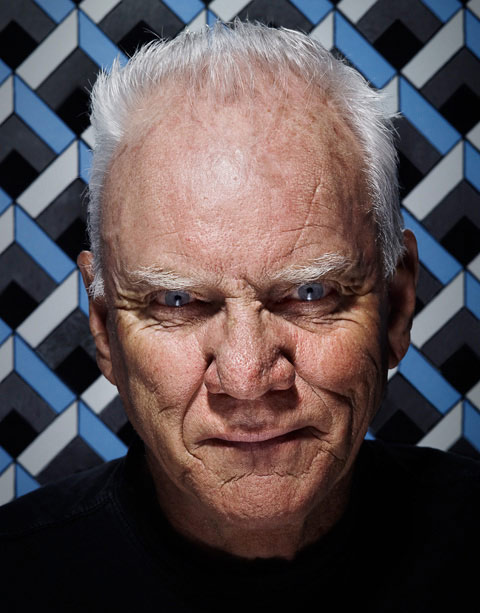 Malcolm McDowell
How much planning goes into the shoot and how much is improvised?
'I usually only have three to five minutes to shoot each portrait, so there's a production phase. But sometimes improvisations work out for the best. I found the crown that Marina Abramovic wore in her portrait only a couple minutes before the shoot. I've also found that actors often improvise if the set allows them to do so. I usually give them a starting point and let them do their thing. I think it makes them more comfortable.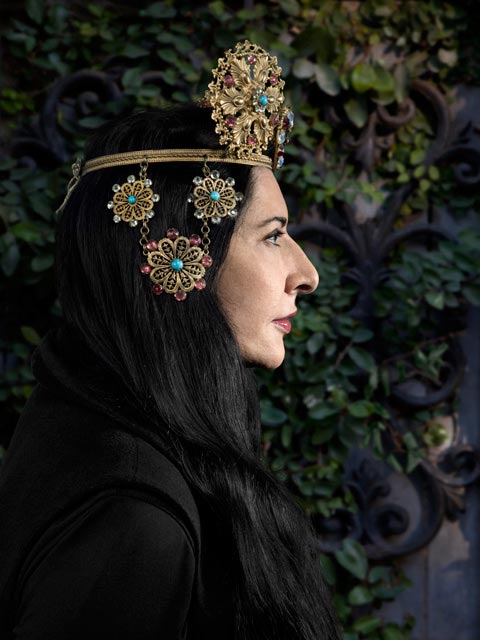 Marina Abramovic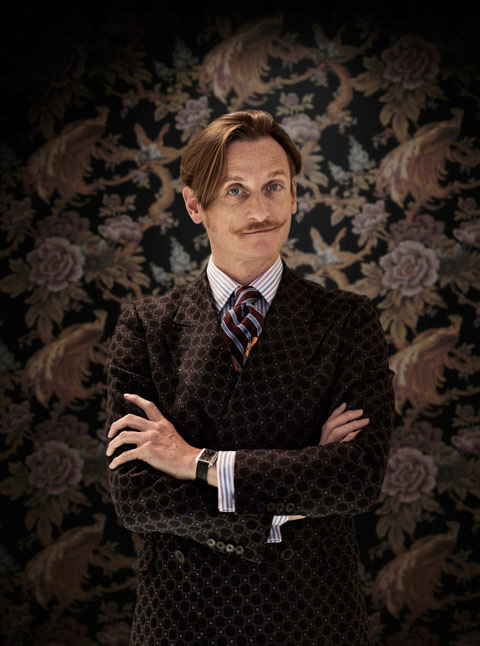 Hamish Bowles
Any good stories behind any of the images?
'It's always interesting to see how each person reacts to the set. The portrait of Ray Liotta was one of my first frames. It's his initial reaction to the painting by Russ Noto, SCAD MFA Painting 2012.'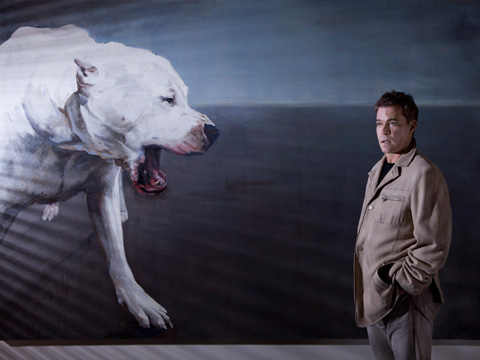 Ray Liotta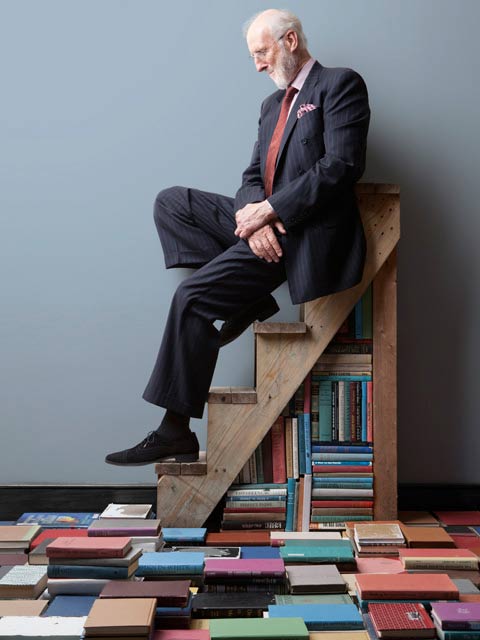 James Cromwell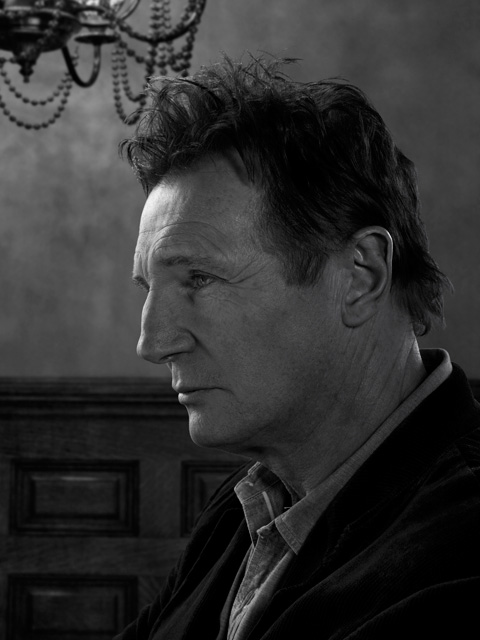 Liam Neeson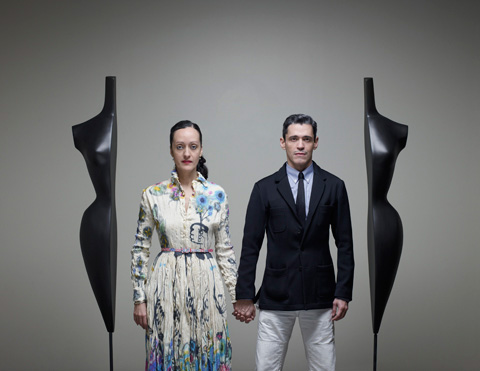 Isabell and Ruben Toledo
This post was contributed by photographer David Strohl.