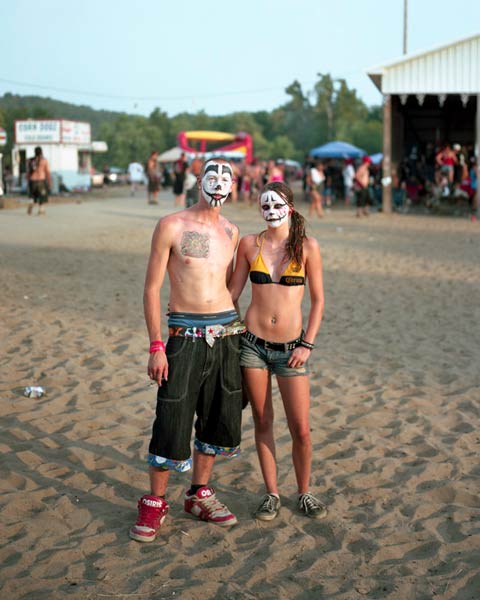 For over 10 years the Insane Clown Posse and Psychopathic Records has put on a giant music festival for their fans in the middle of nowhere called The Gathering of The Juggalos. Juggalos and Juggalettes make what can only be described as a pilgrimage every summer to spend four days camping in the woods, partying, and watching performances.

This festival is unlike any other major music festival in the US. It is cheap, you bring your own food, alcohol, and drugs, and there are no corporate sponsors. Compare that to Coachella, Bonaroo, or Lollapalooza and you have something unique and special that has flown under the radar of most of America for over a decade.

Daniel Cronin is a fine art and editorial photographer working in Portland, Oregon who loves 4×5 cameras, whiskey ginger-ales, hard travelin' and documenting unique people and places. He has been photographing 'The Gathering of the Juggalos' for the last two years and he is currently working on producing a photo book of this body of work with Prestel Publishing which will be out in spring 2013.