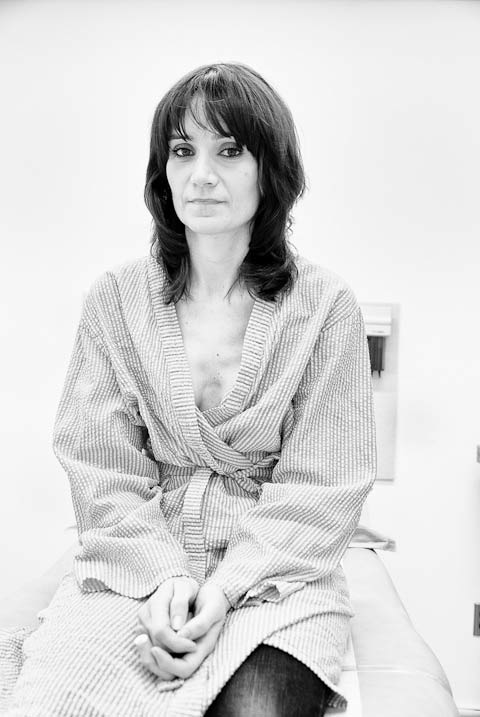 "There is no normal in cancer-land," writes New York-based Angelo Merendino on the website for his photo documentary, "The Battle We Didn't Choose." Just five months into married life with "the girl of [his] dreams," she was diagnosed with cancer. This began a challenging four-year journey of remission and relapse, an emotional roller coaster which completely changed their lives. In an effort to cope with the reality of the disease and show others what it's like to struggle day to day, Merendino chronicled his wife's battle with cancer and the effect she had on others.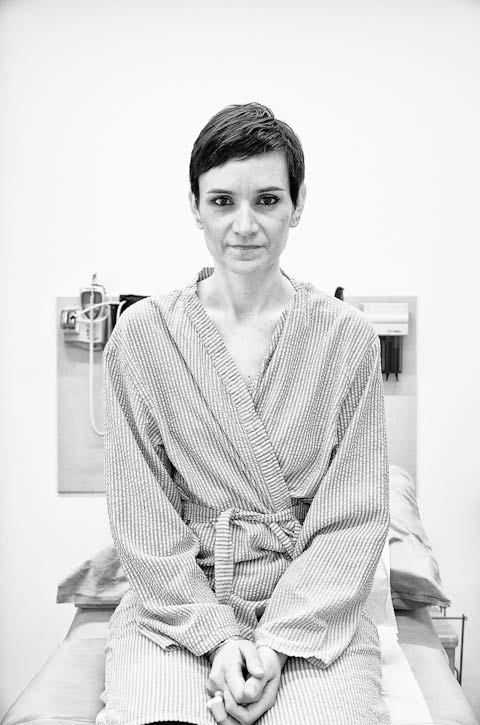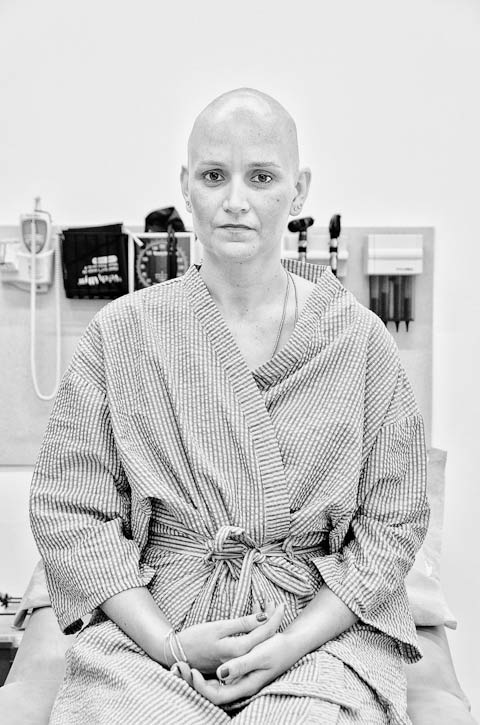 What made you decide to document your wife's struggle with the breast cancer?
'Jennifer was diagnosed with breast cancer in February of 2008, just five months after our wedding. Jen and I lived in Manhattan and most of our family and friends lived in or near our hometown of Akron, OH. During our first round of treatments, family and friends were very involved but once treatment ended in October of 2008 we noticed that many of these people were losing contact – as if the cancer was gone and life went back to "normal."
'In April of 2010 our doctors found that Jen's cancer had metastasized to her liver and bone. At this point Jen's cancer was chronic and we were told that "until there is a cure, Jen will always have to take some type of chemotherapy." As we started with the new treatments we didn't feel that our family and friends (most of them) understood how serious our life had once again become. Our day to day was full of stress, medications, doctors visits, pain…we needed our family and friends now more than ever. Emails and phone calls weren't enough to get the point across and this is when I decided that they needed to "see" what we were going through.'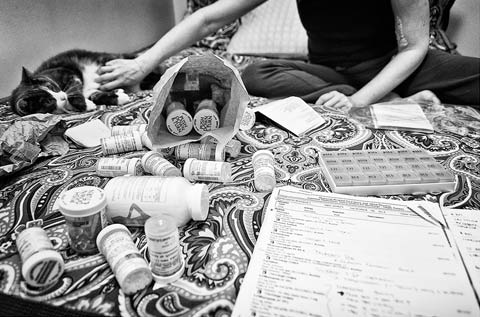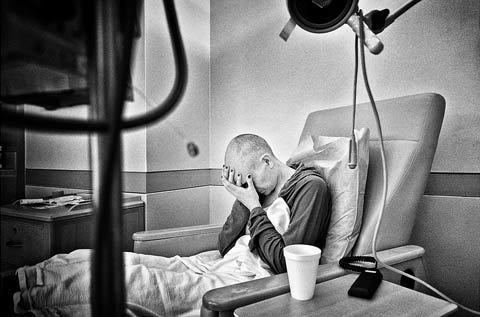 How did the camera make a difference in your lives and getting through the everyday? How did your wife Jennifer feel about the camera?
'For me, it was strangely an escape from reality. I could bury myself in photos even though the content was the very same thing I was running from. It is the same to this day. Jen was always open about her fight with cancer and wanted to share what she learned with anyone who wanted to listen. She knew that these photos could help and the camera never phased her.
'Once these photos started to be viewed, people picked up the pace and thankfully many of the people who were losing touch came back into our life. I can't imagine what it would have been like if this change hadn't occurred. Now that I look back, it was brutal. While everything was going on I knew I had to just keep going – I couldn't think too much about the reality because it was just too, I don't know, too real.'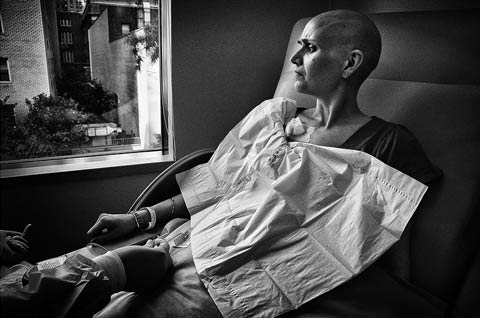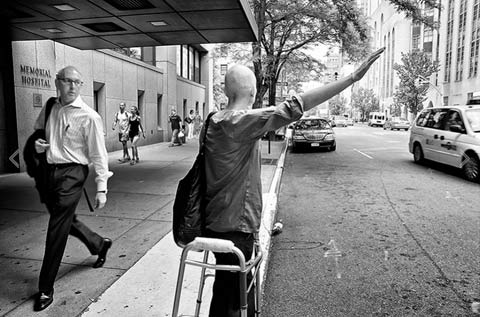 In addition to photographing Jennifer at home and at the hospital you also photographed 'reactions' of New Yorkers when she was walking down the streets. Can you talk a bit about why you thought to include strangers' responses in this story?
'The stares became another part of our life that we had to accept. I guess I just wanted people to see what Jen was going through, what she had to face every day and that despite all of that she was still graceful, kind and loving. Cancer is not just about chemotherapy, pink ribbons and fundraising. Someone with cancer is not an outcast, he or she is still human. We didn't get mad when people stared, we just wanted them to know that Jen was still a human being with feelings, needs and desires.'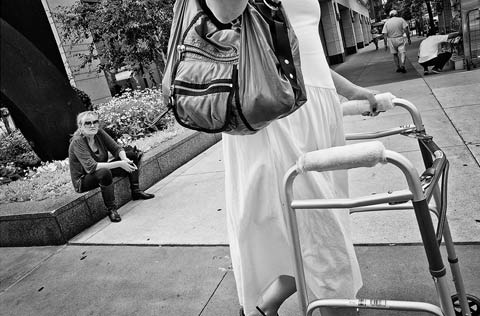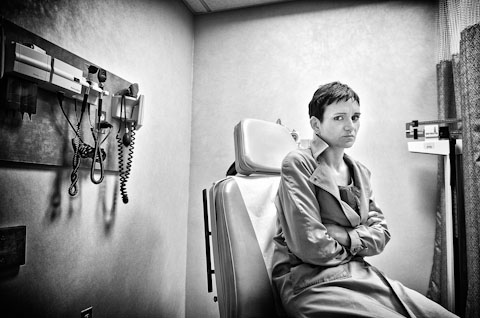 Has photography taken on a different meaning for you after working on this documentary?
'I don't waste shots anymore…not sure if this is good or bad just yet but I feel that now I decide not to shoot something instead of just pulling the shutter. Photography can be a powerful tool and I want to use my camera to share what I believe is important.'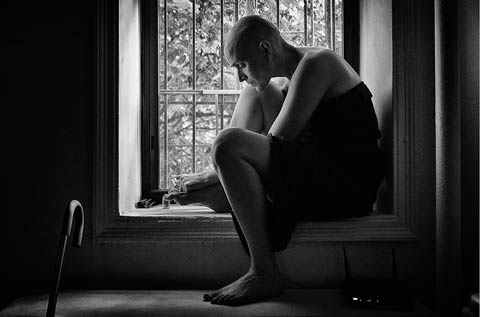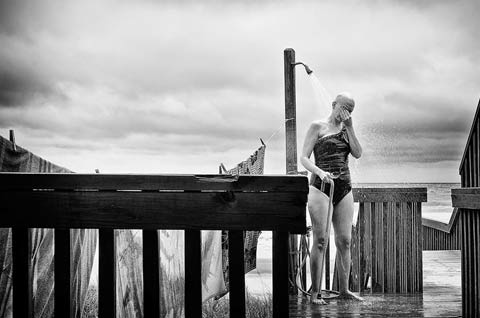 What are your hopes and plans for this project?
'Once I finish editing the images, I will start looking for a book publisher. I have two exhibitions currently scheduled, the first will be part of The New York Photo Festival in May and the second will be held at The Gathering Place in Cleveland, OH this July. Also, I am starting a non-profit in Jennifer's name that will assist people with cancer and their day to day needs.
'A few days before Jen passed I told her that the world would know about her. Aside from taking care of Jennifer, her legacy is the most important thing that I've ever been responsible for.'