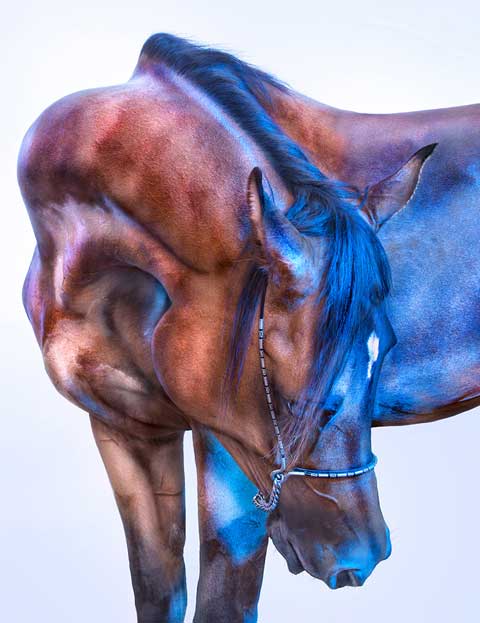 For thousands of years the horse has been mankind's closest ally. The horse made travel and development possible. We tethered, weighted and reigned them. We captured, stabled and trained them.

Ever willing, the horse was the magnificent tool of man's ingenuity. The Horse is a beast of legend, taking on its own character, personality, emotion and mythology. However, with the advent of the steam engine the horse was made obsolete, and now they are resigned to the realm of shows and races, a world of equestrian sport, a mere shadow of the beast's former glory.

'All The Wild Horses' is a tribute to the beast that has made much of what we call life possible. The images are unique and have a style to them reminiscent of the portraiture of the rich and famous. The artist has attempted, and succeeded, to show a sense of personality and emotion – sadness in some cases and pride in others.

Fine art and commercial photographer Andrew McGibbon was born in Johannesburg, South Africa and is now based in Durban. Along with shooting for top brands, McGibbon spends a lot of his time doing pro bono work for local NGOs and churces addressing issues of social justice. This work, All the Wild Horses, is currently on exhibit at Fat Tuesday gallery in Durban, South Africa.