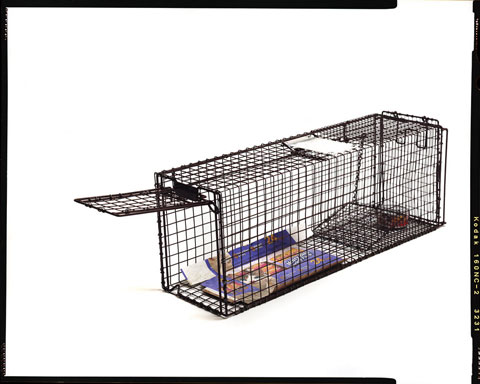 Sandy Carson is a photographer raised in Scotland, now based in Austin, TX. We recently talked to him about his latest series, 'Just Do It'.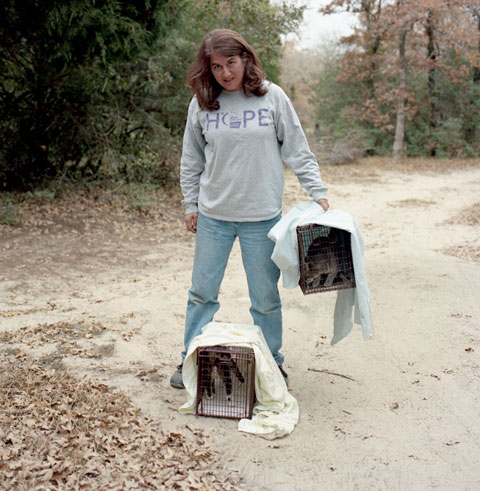 At what point did you decide to document the movement to spay/neuter feral cats in Austin?
'I became interested pretty early on, after trapping my first few cats to be spayed and neutered. I had been cleaning up a neighborhood cat colony at a crack house, which was overflowing with unfixed cats and kittens who were multiplying. When I took them to the Austin Humane Society and saw the number of ferals coming in, met the people involved and saw the whole operation, I figured I should be helping the cause with photography, as well as being a volunteer.'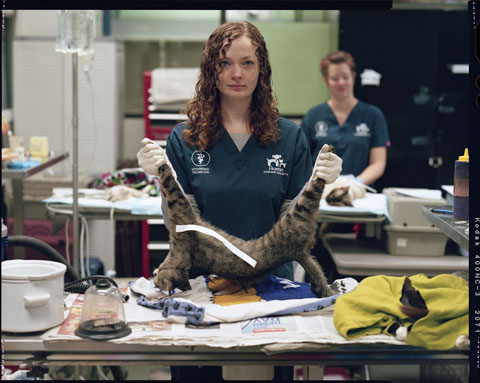 How did you go about finding the subjects (cat colonies and cat trappers) to photograph?
'Most of the time I just approached the regulars who were actively trapping and asked if they want to be photographed doing what they do; whether it be taking care of colonies, trapping, or fostering. There's also a Central Texas TNR online group who have a tight network and have been a great help in letting me go out with them. Other than that, colonies of ferals and abandoned cats are rampant in urban areas. It also doesn't hurt that your friends know you do this and they end up calling you when they find strays.'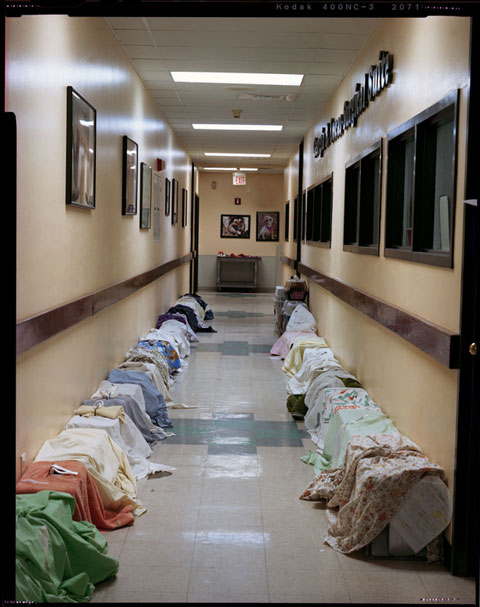 I know you are involved in this initiative on a personal level and you became friends with many of the cat trappers. Can you talk a bit about how this influenced the images you've chosen to show?
'Yeah, I've become good friends with most of my subjects through making photographs of them and being directly involved, which has definitely influenced my edit. I think it helps being actively involved in any project you are working on to a certain degree, otherwise how are you going to fully understand what you are shooting? Also, since I shot a lot of this content with my field camera, it definitely allowed more time and patience from subjects, which allowed for a more intimate interaction as I got to know them and their stories.'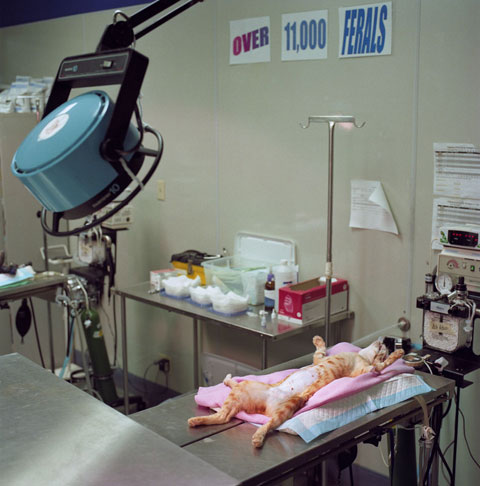 Can you describe the TNR (Trap-Neuter-Return) process from capture to release?
'It starts with trapping the cats in a humane cage trap at the colony or wherever they frequent. It's a bit like fishing actually, in that you bait a trap and wait around for a bite. The trapped cats are then transported to a TNR location where they are spayed and neutered, given free vaccinations, and ear tipped, so they can be recognized as being a sterilized member of the colony. The cats are then kept overnight to recover from surgery and then returned to place of capture to live out a healthier life.'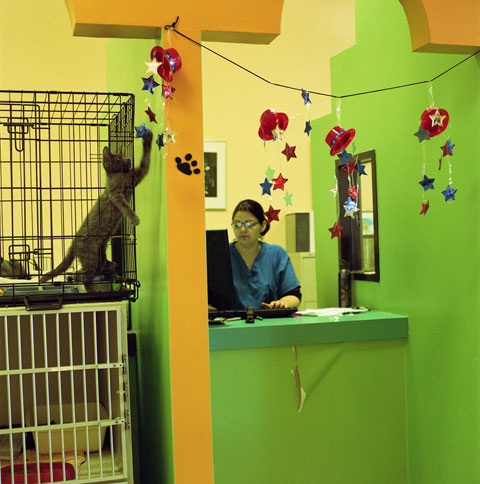 How does one become a cat trapper?
'It's pretty easy. Most Humane Societies and ASPCA animal charity clinics have TNR classes and they will also rent out the traps free of charge. Contrary to popular belief, you don't have to be a crazy "cat person" to be a certified trapper but cat attire is optional.'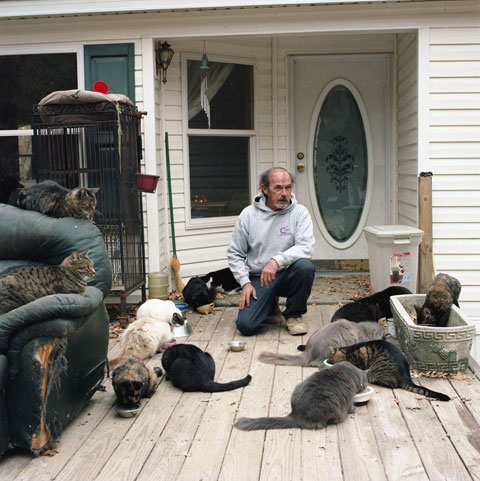 I know this is a work in progress, but what are your hopes for this series?
'I plan on documenting it for as long as I need to really, and that could go on for some time. I'm currently branching into audio and possibly some motion with this series. It's also likely I'll eventually do some exhibiting and a book with prints to raise funds and awareness for TNR.