Oli Kellett is a London-based photographer who earned his degree from St. Martins Art College. He worked at several London ad agencies as an art director before leaving in 2008 to pursue photography full time. His recent project is entitled 'Team Vodkovia' and features a digitally-designed team of olympic hopefuls from the fictitious country of Vodkovia.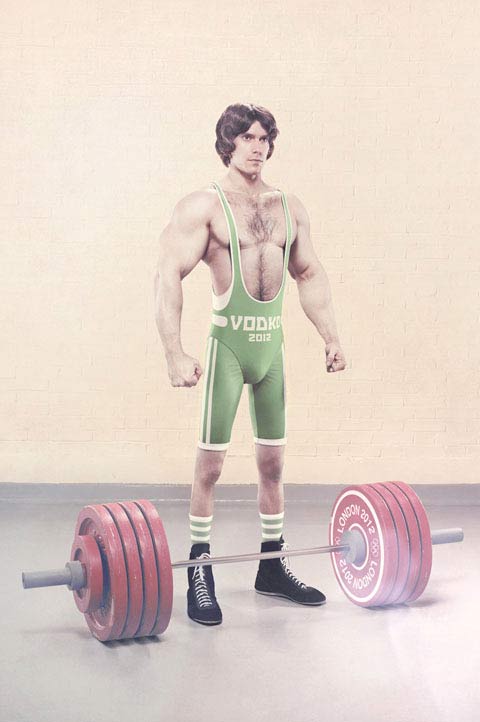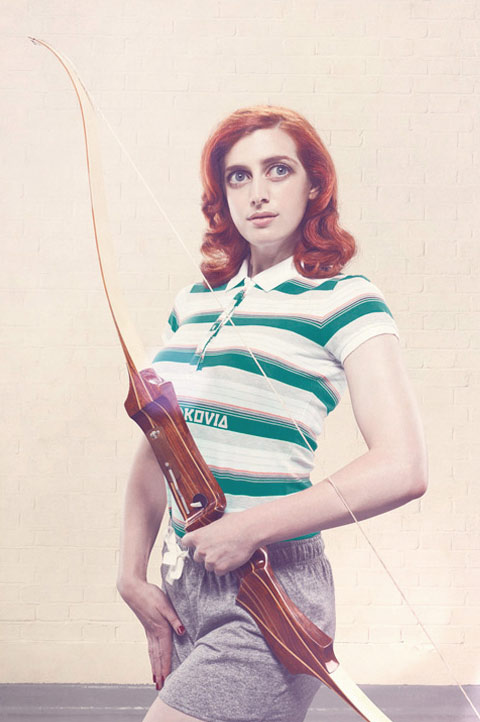 What was your vision and inspiration behind the Team Vodkovia series?
'The idea for "Team Vodkovia" started in the spring of 2011 when Olympic fever was really beginning over here in London. I thought it would be good to get involved and would be fun to invent some athletes who were specifically matched to the event they would participate in. Brave New World Style.'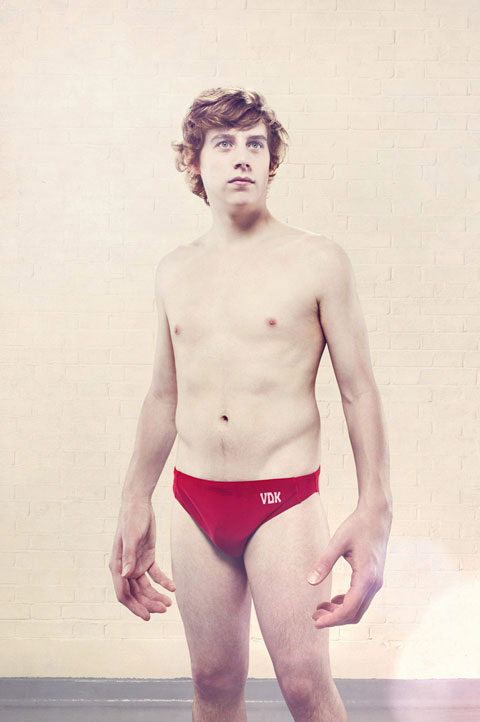 You worked closely with retouchers, writers, designers, etc. to create the whole visual story. Can you talk a little about that process?
'We started thinking about athletes and events and I was sending ideas through to Kai, a retoucher at The Operators, who was letting me know what was possible.

'Eventually we settled on eight athletes and spent a long weekend shooting them in a studio in North London. After the shoot, The Operators started the retouching job which meant a lot of arms and legs of different bodies stitched onto new ones.

'At about this point I thought about how I could get the images out to creatives and Art Buyers and get the series a bit of PR. I thought to create a "Top Trump" themed mailer and I started brainstorming fictitious background information for each athlete.

'When the images were almost ready, I got in touch with a couple of graphic designers I knew and a writer. It was important that I had the images nearly done so I could get them excited about the idea. Luckily they liked it and we all agreed it had the potential to go bigger; it could be an entire country, and this was their first Olympic games. Three months later "Team Vodkovia" was born and is ready to take on the world.

'Writing and design was done by Konstantinos Kanellopoulos, and the website was designed by Kostja Paschalidis. There is also a poster which is going to be sent out to advertise the country.'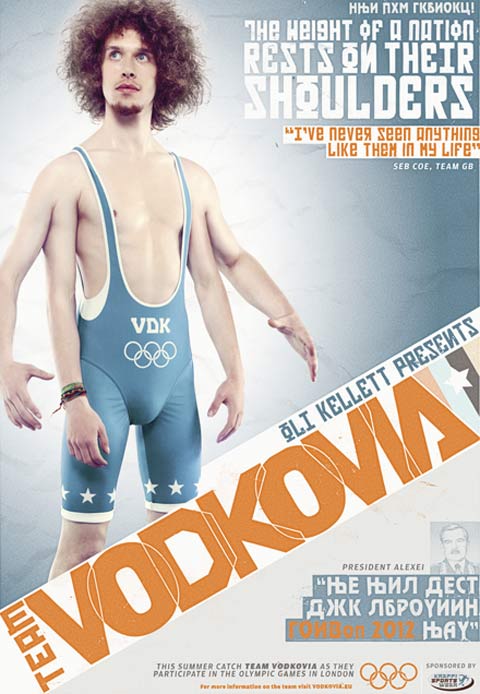 What has the feedback been like so far?
'I was asked to do a presentation of my work in December so I took that as a good opportunity to launch "Team Vodkovia". I got an actor to play the President of Vodkovia. I dressed him up and he gave a rousing and enthusiastic speech introducing each of the athletes and their background. I don't think anyone was expecting it but I think it went down well.'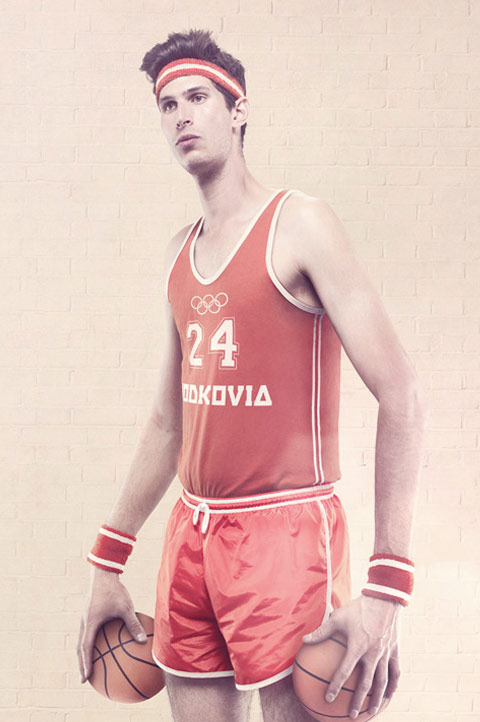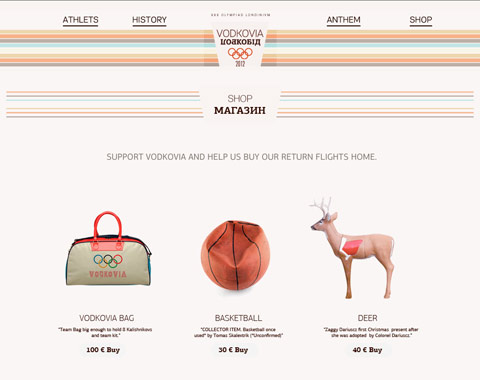 How do envision it evolving as it gets closer to the Olympics?
'What I would love is for some print and online magazines which are not art/photography related to run the images. It would be great if the project could cross over into the 'real' sports world as a bit of fun. That's when I will consider the project to be a success.'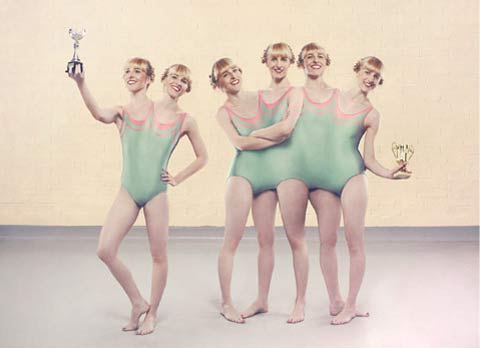 The whole idea of the series is really quirky – from the images themselves to the online shop to physically designing an entire country – is there some kind of message or statement you're trying to make through the images and intricacy of the project as a whole?
'Well the project didn't start off this big. It was originally just a sketch of a guy with long legs riding a bike, but has grown quite naturally along the way. There is no message as such, just meant to be a bit of entertainment. I feel people remember 'the idea' more than the images (in most photography), so the more work I can put into 'the idea', like the biographies and shop, I hope will result in more people remembering the project.'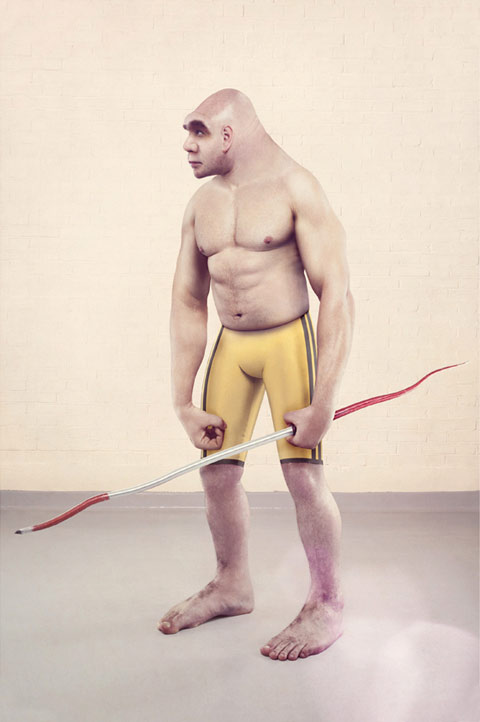 This post was contributed by Ariel Body.