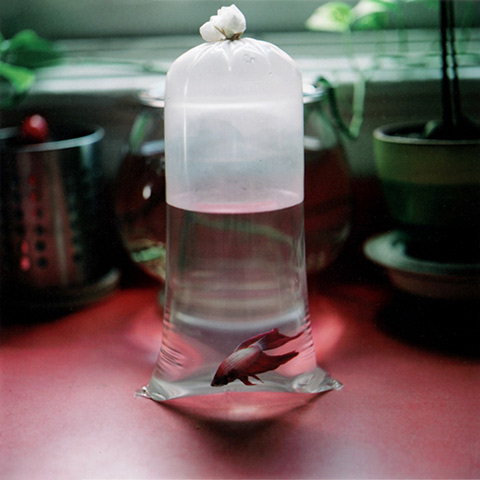 Kate Hutchinson was born in New Haven, Connecticut in 1977, and has been a resident of Montreal, Quebec since a very young age. She received her photographic education at Mount Allison University and Dawson College and recently completed her MFA in photography at Concordia University in 2011.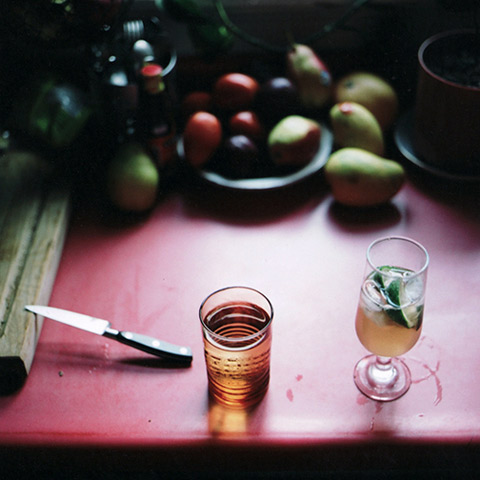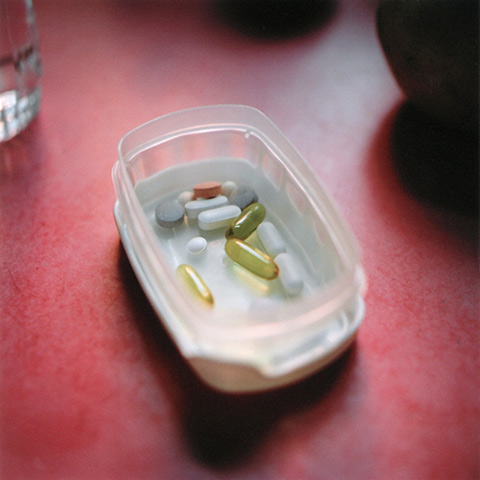 Your kitchen counter photographs are so simple and honest, and seem to capture such tiny moments of life. Can you talk about how you started making the pictures?

'The series simply started out as an interest in the objects that found themselves on my kitchen counter and the window light that enveloped them. So there was very much an honest simplicity to its beginnings. I hadn't shot much still life at that point and the early Red Counter images were an exercise in understanding still life. After shooting a few I realized that it had more potential. The red counter is so vibrant and compelling a surface and everyday objects are elevated when they are photographed on it. As well the images become an account of our kitchen and what passes through it. The more I shot the more I saw the potential for this as a larger series of images'.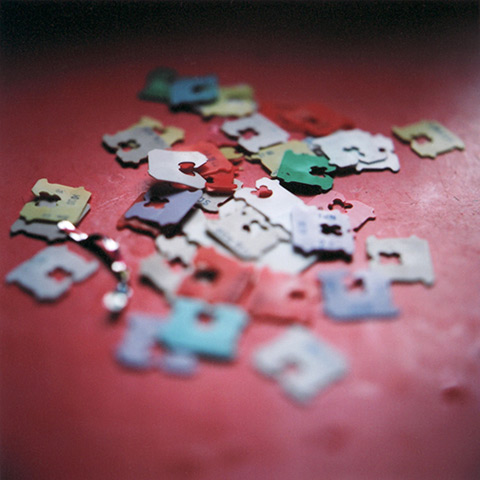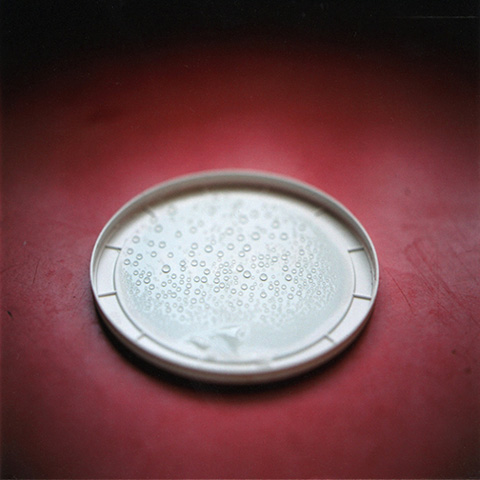 As a follower of your blog for some time, I think seeing "what passes through your kitchen" exemplifies what can make photography blogs so compelling. There's a small, unfolding narrative, a timeline of the everyday. Has making these pictures changed the way you look at ordinary objects?


'Definitely. Running throughout my photographic practice are images of the mundane, the everyday and the familiar. These run-of-the-mill subjects have pushed me to try and see the simple objects on the kitchen counter in new ways. I try to bring possibility to the ordinary and find out how it can be new and interesting again. Our red kitchen counter isn't just a place for food any more, it has become something of a canvas, and I am always studying the objects on it, trying to see if there is something interesting there, something that grabs me and perhaps allows me to frame the ordinary in unexpected ways. To me this is the beauty of photography: to see the world with new eyes, to not be jaded by our ordinary surroundings, and to in fact find moments of delight in them. It is a challenge, and one that often goes against our instincts, but a challenge that I find always worth while'.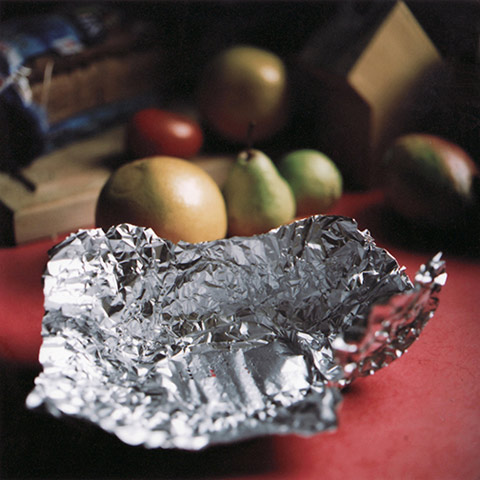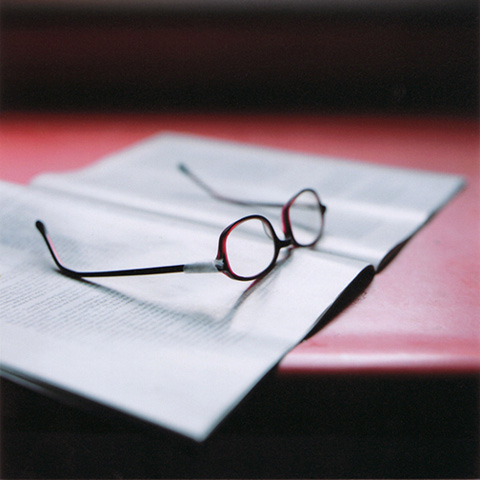 This post was contributed by photographer Kevin J. Miyazaki.