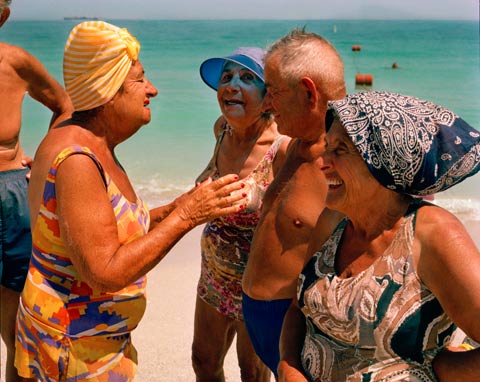 As a portrait photographer, Gay Block began in 1973 with portraits of her own affluent Jewish community in Houston and later expanded this study to include girls at summer camp and this series on Jewish retirees living South Miami Beach. Her recently released photography book, About Love, is a retrospective, highlighting Block's thirty-five year career and includes never before published work. This is a selection from the chapter, 'Miami, South Beach'. Block writes:

'When I saw Miami's South Beach for the first time, in 1982, I was awed by the beauty of the small Deco hotels, but I was even more fascinated by the old people sitting on the porches. The first night, when I stopped at one of those porches, it was love at first sight. I knew right away that I would return again and again to talk with and photograph these people. There were the bubbes and zaydes (grandmothers and grandfathers) I had longed for.

'I was drawn to return again and again over the next four years, until gentrification changed South Beach forever and it became a place for the young and hip.'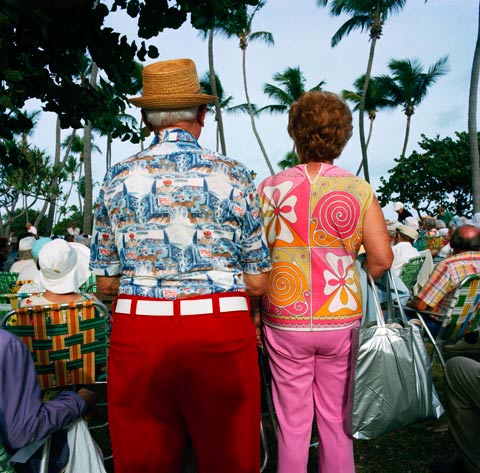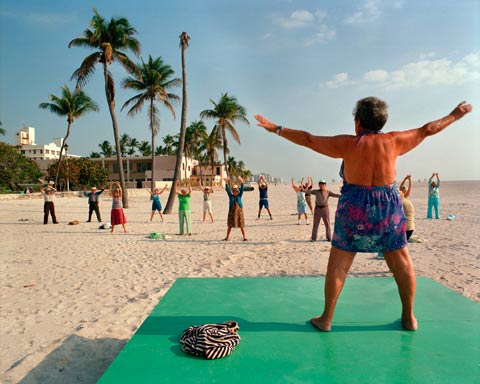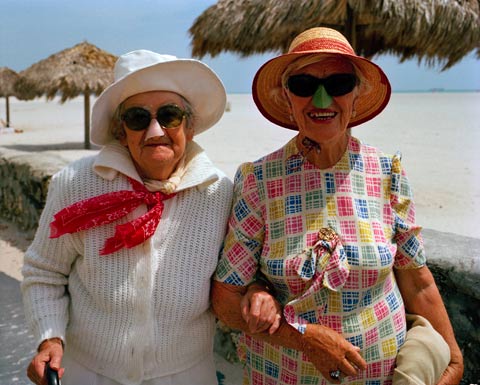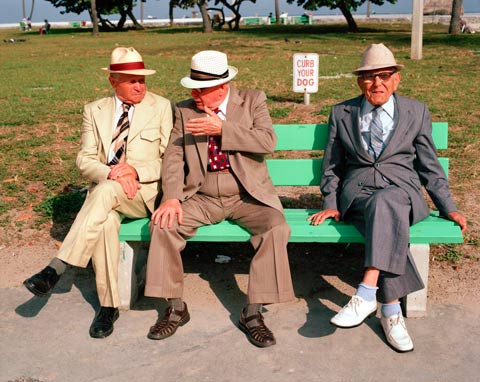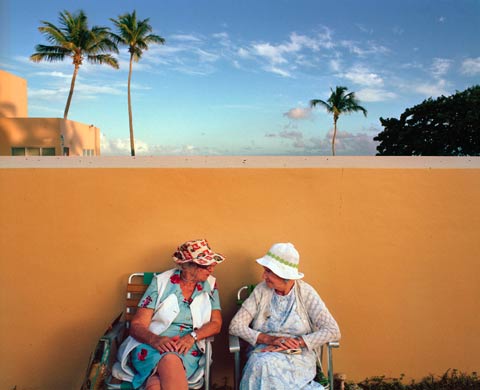 All images are courtesy of Gay Block/Radius Books from About Love.