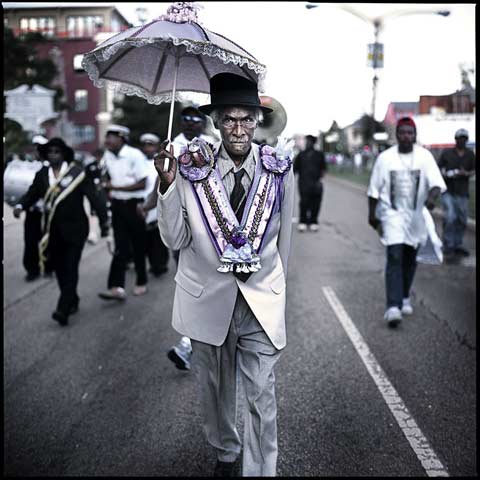 Zackary Canepari is an independent photographer and filmmaker specializing in documentary and editorial projects. His career began in 2003 shooting portraiture for American culture magazines such as XLR8R, RIDES and the SF Guardian. Before that he studied photography in Paris at the SPEOS Photographic Institute and later entered the Masters Program at the Academy of Art in San Francisco.

From 2007-2009 he lived in New Delhi, India working as a photojournalist in the region. As a photographer, his work has taken him to India, Pakistan, Afghanistan, Mexico, China, Eastern Europe, and Nigeria for a number of clients including The New York Times, The Guardian, Newsweek, TIME Magazine and The Chicago Tribune. He is currently based in Los Angeles. As a director, he is represented by Slim Pictures in Los Angeles and as a photographer, Panos Pictures in London.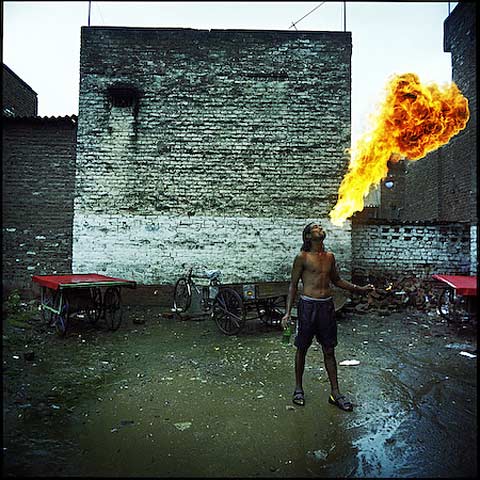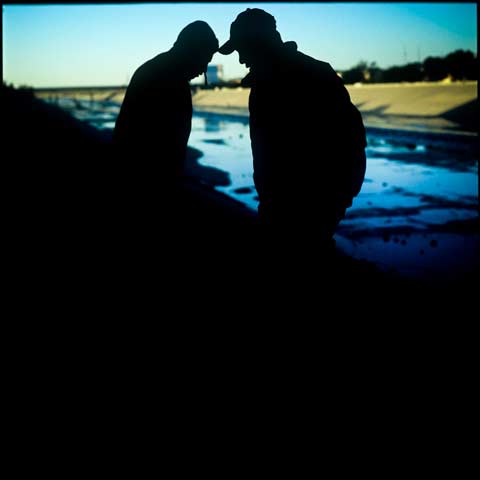 You seem to be all over the place. Tell us a little about your most recent locations and projects.
'Not nearly as much as I used to be. Actually, I don't think I've ever been as local as I am this very minute. My two personal projects are in Southern California. I'm based in Venice Beach. The last job I did was in Oakland. The furthest I've traveled in 2012 is Utah.

It's a change of pace for me, for sure, but I realize the more I work in the Western World is that I have no business working on projects in distant, far-off places. I don't know shit about those places. I'm always impressed when people can make great work about places they are just exploring for the first time. The best work, in my experience, tends to take place in the place that you know best. For me, at this stage, that's in California'.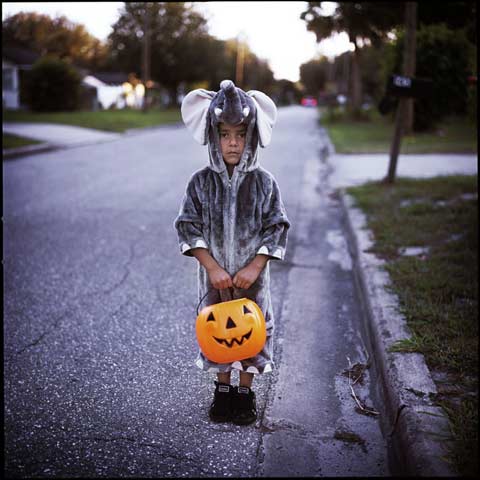 Your largest bodies of work are unique vignettes of people in California and India. Are there themes and similarities you notice in these projects?
'Sure. I'm the similarity. My personal voice. The subject matter that interests me. The places that interest me. Besides me, I think they just may be a bunch of random selected stories from different places. I'm sure there is more connection than just that, but honestly, I try very hard to work with subjects that best typify my interests. So, basically, I'm the through line'.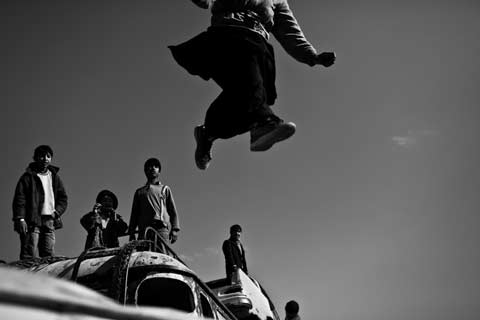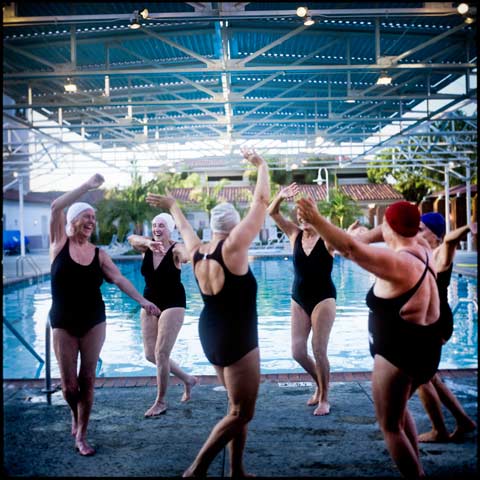 Many of your projects have aspects of danger, magic and playfulness. Can modern-day legends or fairy tales come out of documentary work?
'Interesting question. I'm actually really interested in subject matter that feels romantic or nostalgic or somehow is steeped in tradition. I'm also fascinated by the death of the old and I'm always looking at it from a perspective of nostalgia. But that is a bit different than legends and fairy-tales. I do believe that they can be by-products of documentary films/photo essays but I'm not sure how or why that happens'.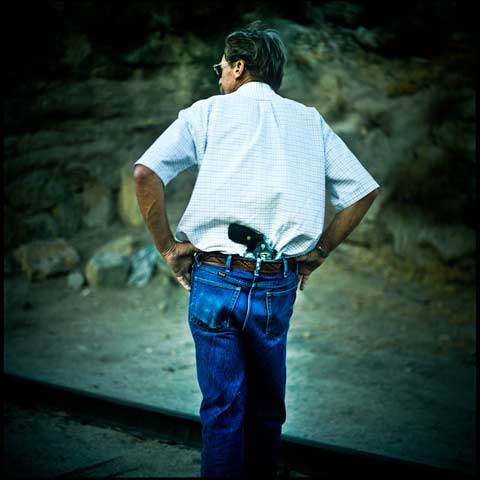 How do you find the stories you work on? What are your first steps when beginning to work on a new project? How do you gain trust and access?
'It is certainly not science. Stories can be found everywhere. I remember a photographer that saw a manhole cover in New York. It said "Made in India" on it. So he went to India and made a project on the guys that make the manhole covers. Sometimes local newspapers. Sometimes it's something a friend said at a party. Sometimes it's just the subject matter that draws you there and the story emerges as things progress. But there is certainly no magic formula. I wish there was. Finding good stories is the hardest part of being a documentarian.

'Honestly, trust is not something I think about too often. I'm not trying to fool or manipulate anyone into working with me. I just try to be myself and hope that it works out. Sometimes it doesn't. But if you simply listen to people and be genuine, then things tend to work out'.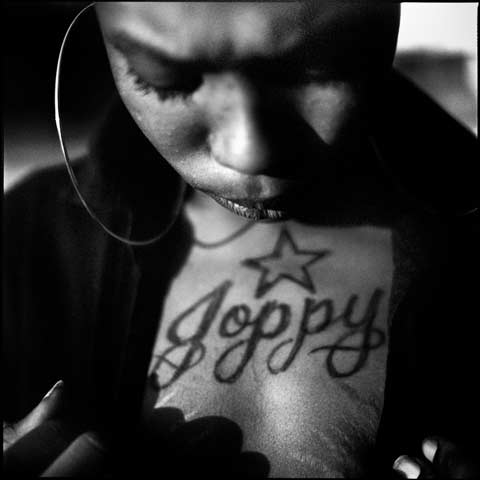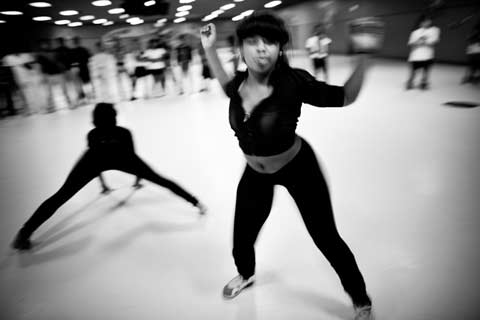 You create projects in square format, full-frame, or multimedia. How do you decide on your visual and storytelling approach?
'Trial and error. I've chosen the wrong approach more than once. When you decide to work with so many different mediums, it can become a bit of a mess. I went to Southeast Asia last year with a 120 camera, a panoramic camera and a digital SLR. I was so focused on juggling the cameras that I kept missing the shots.

'Mostly it depends on the amount of time I have to work on a project. Medium format is a bit more slow and laborious. Digital is not. I am lucky enough to work on projects in which I have the time to make the right decision, but not always'.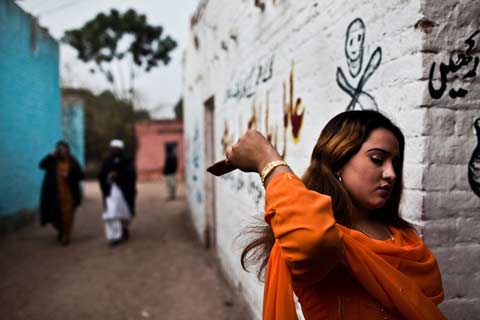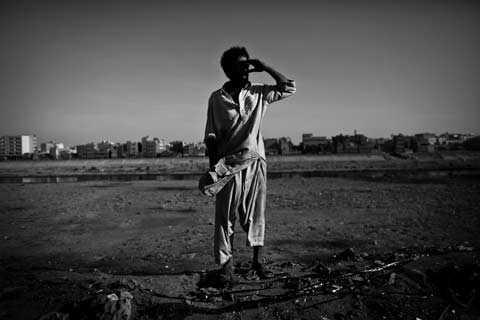 What have you learned about yourself while doing this work? What do you think it takes to be a great documentary photographer?
'If were an art teacher I'd say the same thing to anyone that would listen. Just make stuff. Make a lot of stuff. All the time. Try to make as much as you can. For me, I just shoot a bunch. Shoot shoot shoot. The universe will reward you. Especially if you're good. Don't wait for an assignment. Don't wait for inspiration. Just go out and make things. We all have little artists in us, waiting to be awoken. But unfortunately, it's like a muscle that you just need to keep working. Or else, atrophy.

'And also, work with subject matter that interests you. Performing artists in India, Filmmakers in Pakistan and Elderly Synchronized Swimmers in Southern California were the right projects for me because those are the types of subjects that I would want to see photos of. I've done projects on spec because I thought that maybe they'd help me get more work, but those projects, in my mind, aren't as strong as the ones in which the characters drew me in from the onset'.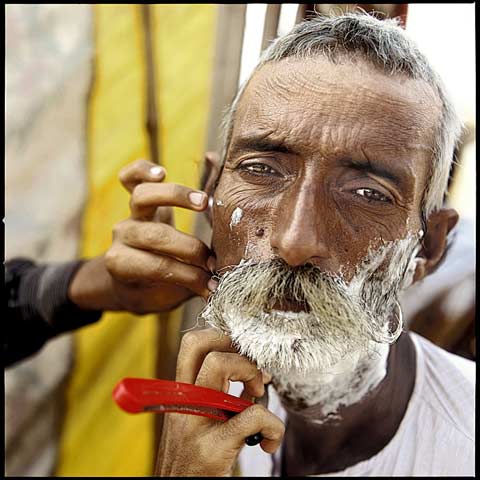 What is the ultimate goal of your photographs?
'Jesus. I have no idea. Honestly, it's like one of those things that painters or writers say when talking about painting or writing. It's just an inherent need to do that thing. I have that with photography. I am going to take pictures. No matter what. With or without an audience to look at them. So it's as much about me as anything. About satisfying something inside of myself'.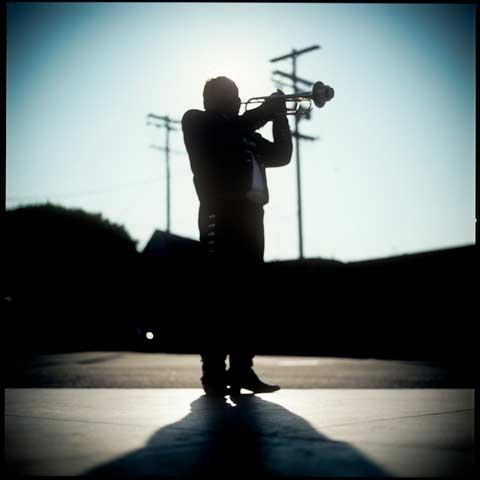 This post was contributed by photographer Greta Rybus.