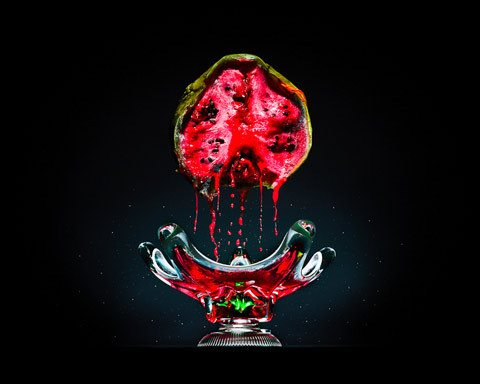 Watermelon
For nine months Vienna-based photographer Klaus Pichler has been working on 'One Third', a creative food series showing a variety of foods from vetetables to exotic delicies in various states of decay. We asked him some questions about the project.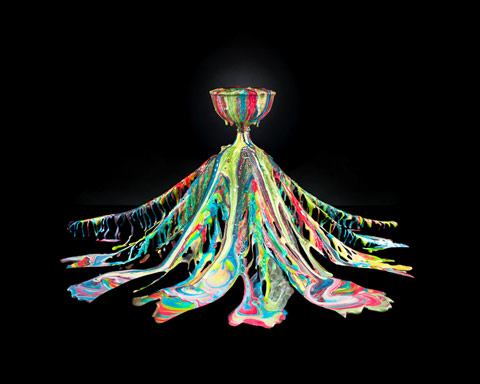 Ice cream
What are some of the challenges of working with rotting food?
'The most tricky thing was that in some cases it was not predictable in which way the food would change shape in the decomposition process. Especially in the beginning, I didn't know how the different food would look three weeks from the moment I bought it. So it was quite difficult to plan the pictures and to develop ideas on how to stage the different pictures, because it was not clear if that still would be possible with the decayed version of the food. Besides that, some fungus is poisonous, so I had to work with protection masks and clothing and also disinfect the studio area every few days.'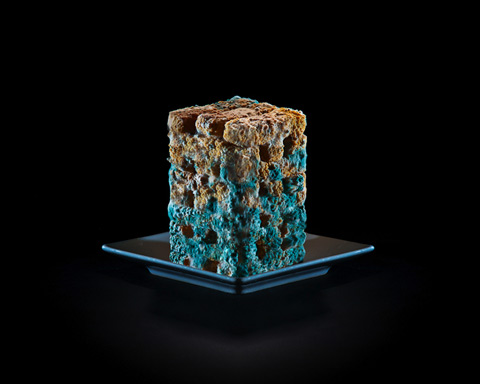 Pre-fried vegetable sticks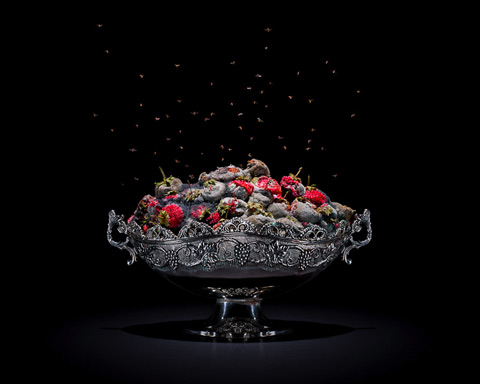 Strawberries
Did you work with a food stylist?
No, I created it all on my own, both the arrangements of the food as well as the studio lighting setup. I thought it would have been too easy to let a professional food designer do the work, so I trained myself in arranging.

I really enjoyed developing ideas for each and every food, then going out and getting the food and bringing it home to let it rot. I spent a lot of time at fleamarkets and with second-hand-dealers to find dinnerware and props for the arrangements.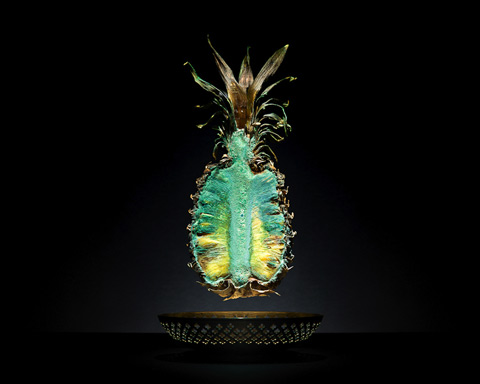 Pineapple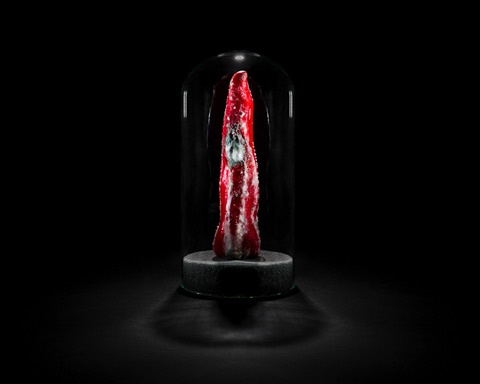 Capsican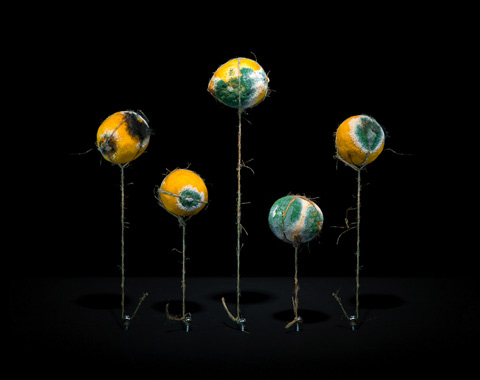 Lemons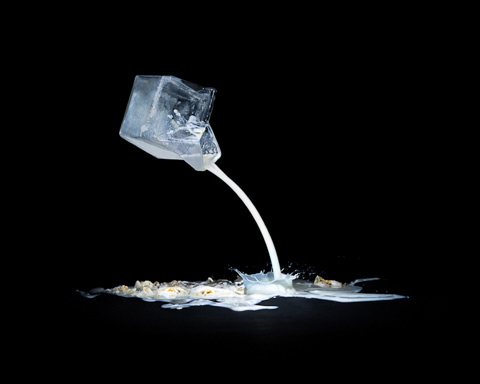 Milk
Did you let the food decay naturally?
'Yes, all of it decayed naturally by being stored in large plastic containers on my toilet. Of course, the humidity in the containers was higher than outside – which is necessary for the growth of the fungus. But, as a microbiologist, who gave me some advice said: 'You can relax, because nature provides enough spores for each and every food, and every food you buy in the supermarket carries enough spores to let it rot effectively'. So I just had to think about the selection of food, the props and the arrangement. The rotting process itself was fully natural and didn't have to be planned.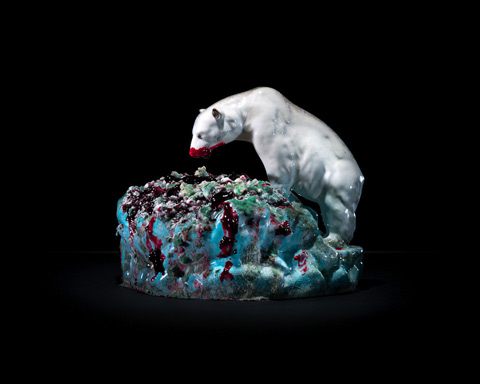 Jam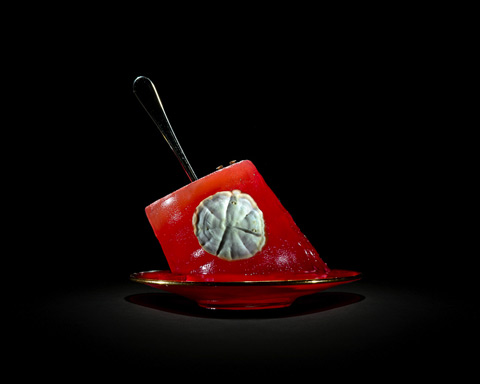 Jelly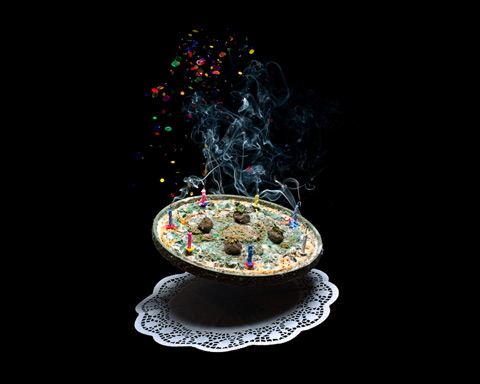 Fruit cake
Were you inspired by any other food photographers/cookbooks/etc.?
'I decided to develop a more reduced, geometrical style where the food itself is in center and the dinnerware is just padding, and to put it all on a black background to let the colors of the decaying food appear more brighter. Funnily enough, when the project was almost finished, I discovered the existence of Modernist Cuisine: The Art and Science of Cooking on the internet (it is much too expensive for me to buy) and thought that accidentially I had created some similar looking pictures because of the black background – although there are lots of differences too.'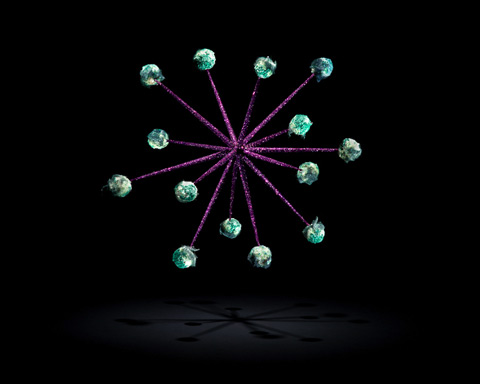 Almond Coco Pralines
Fruit Cocktail
Where there any technical/lighting tricks that you had to learn to pull off some of the shots?
It maybe sounds strange, but there were just three basic lighting setups for the whole series, most of it with one studio flash and two small hot shoe flashes. The aspect of the picture that was more tricky was to arrange the rotten food – most of it soft, decomposed, runny and degenerated. I worked with lots of invisible strings, straps, gaffer tape, nails, screws, pins, holders, etc. to enable a balanced standing of the food. Some of the arrangements were stable, some of them just lasted for minutes, if not seconds, and in two or three cases the pictures happened by chance when an arrangement, which was planned totally different, suddenly collapsed and led me to a more appealing final product.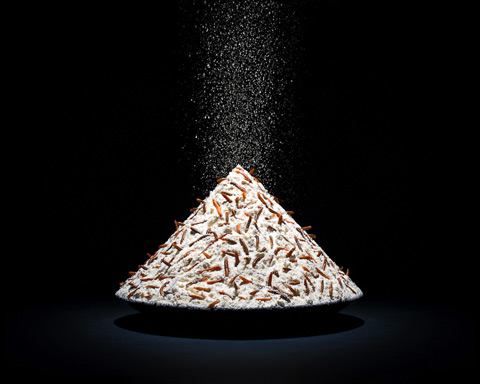 Flour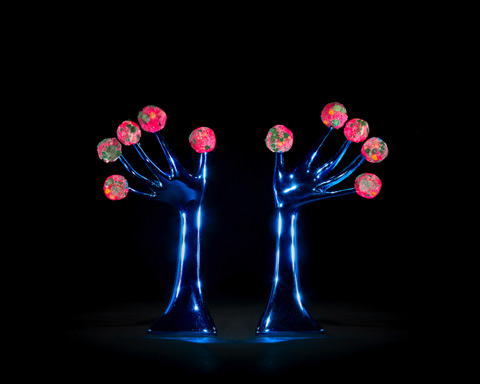 Cham Cham (Indian sweets)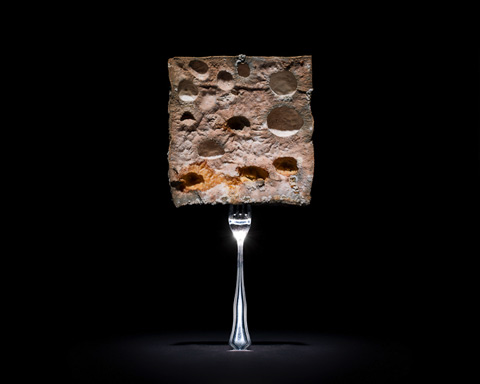 Cheese
What are your plans for the series now that it is complete. How do you plan to get the word out about the work?
First of all, I am extremely glad that everything is finished. Now I will take some effort to find a publisher who is willing to release it as a book, and I will also begin to plan an exhibition. Besides that, I am working with an environmental NGO from Austria, Global2000. Food waste definitely is a big topic in their actions, and I am planning some initiatives with them to raise awareness towards the horrific amounts of food getting wasted worldwide. This issue is quite important to me, and I consider it as a personal quest to drum up publicity against the current consumerist behaviour in the industrial nations of the global north.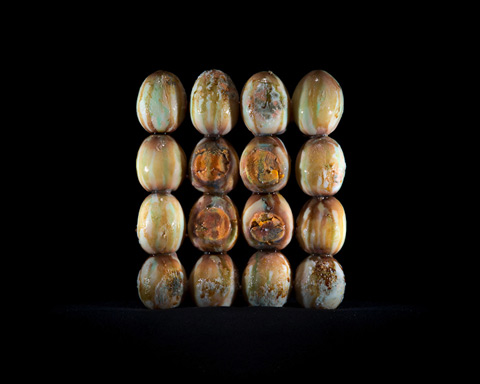 Eggs