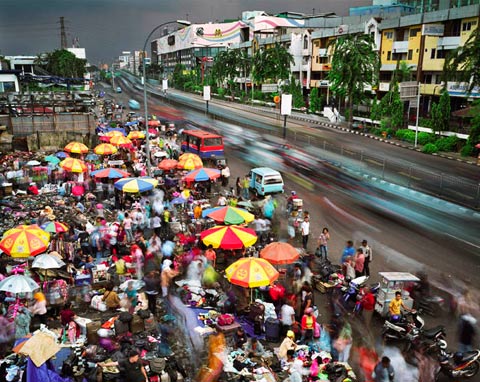 Jakarta
Martin Roemers studied photography at the Academy of Arts in Enschede, the Netherlands. His work has been exhibited widely and is held in public, private and corporate collections including the Rijksmuseum in Amsterdam and the Ford Foundation in New York. He has received awards and recognitions including two World Press Photo Awards in 2006 and 2011. These photographs of megacities are from his series Metropolis, which is currently on view at Anastasia Photo in New York.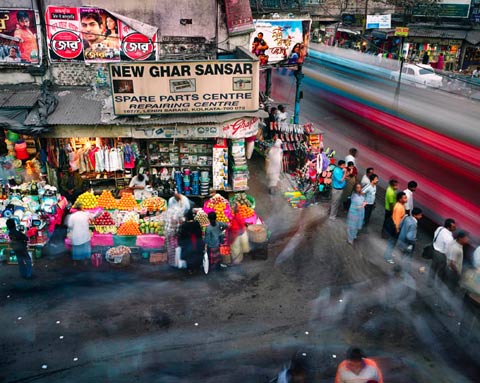 Calcutta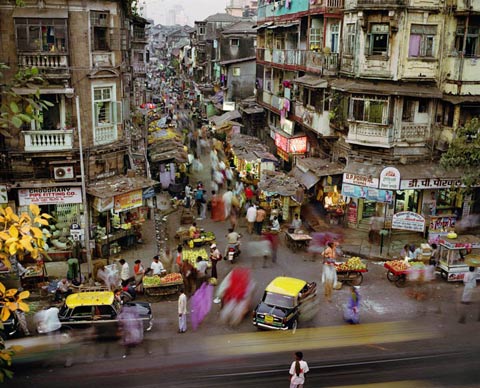 Bombay
Tell us about Metropolis and how it came about?
'Half of humanity lives in a city, and the United Nations has predicted that 70 percent of the world's population will reside in urban areas by 2050. Hence, I am photographing the world's megacities; places with populations in excess of ten million. I wanted to explore how it is that people are able to live in cities that are so immense and crowded. The answer is that even with their bustle and chaos, megacities retain their human aspects. And this is what I want to reveal by taking photographs of crowded places where you notice not only the city's dynamic character but also the urban traveller making his way through today's modern society.

'Specifically, I'm looking at the small stories of the street vendor, the commuter, the passer-by, the market stallholder and other pedestrians, who populate the street or are a part of the traffic. Despite the megacity and its mega-commotion, their environment still maintains a human dimension. I present this by photographing busy locations from above. Moreover, every photo has a long exposure time so that the city's vitality is shown through the movement of people and traffic while the image literally focuses on the small story in question. Every megacity is a theatre and every city has a different stage and different actors. In the end every single one of them is trying to make his way in today's urban society.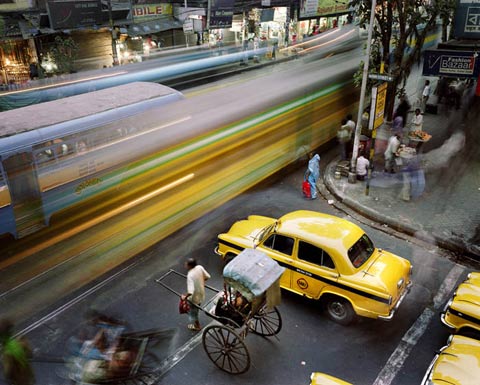 Calcutta
You have explored using long exposures in other projects, such as using an antique camera with a 10 second long exposure time to make portraits in Afghanistan. How do long exposures change the process of image making?
'Especially for Metropolis the long exposure is necessary to show the dynamics and energy of a city. It makes me look differently at a street scene because some people can only be a usable element when they move/walk and other people/vehicles are only usable when they don't move at all.'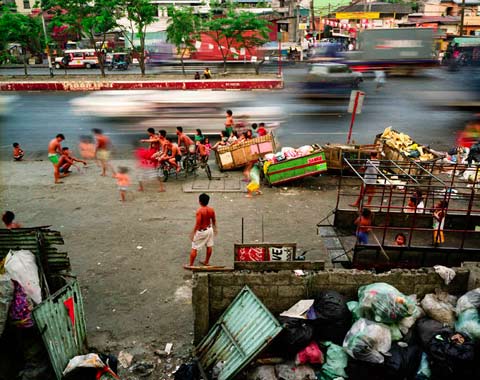 Manila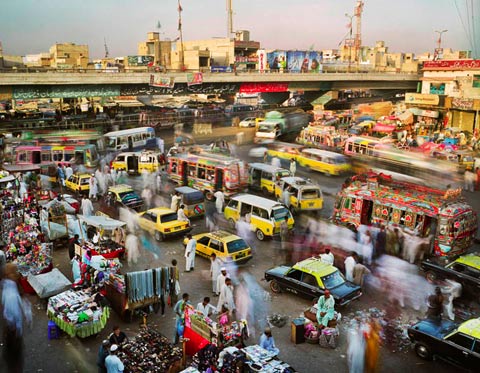 Karachi
How did you choose your locations and vantage points?
'During the day I drive and walk through the city looking for suitable crowded locations. I also have to have access to a high point like a balcony or a rooftop. At the end of the day (when the light is good), I usually have one or two usable locations to work with. Then, I'll wait until all elements fall into place, which is something that I am never sure of. It is always a surprise when I have developed the film and see what is there.'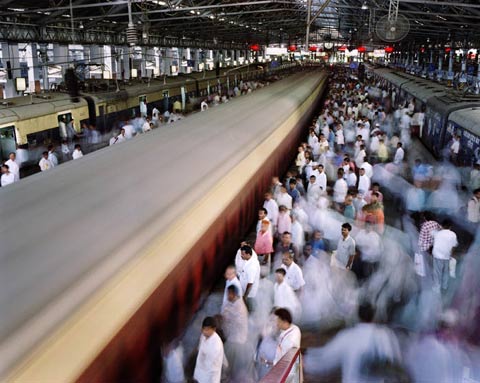 Bombay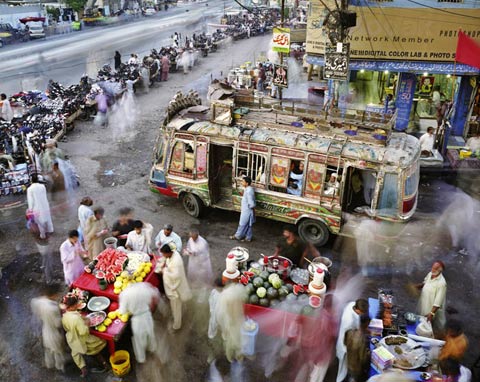 Karachi
This post was contributed by photographer Greta Rybus.