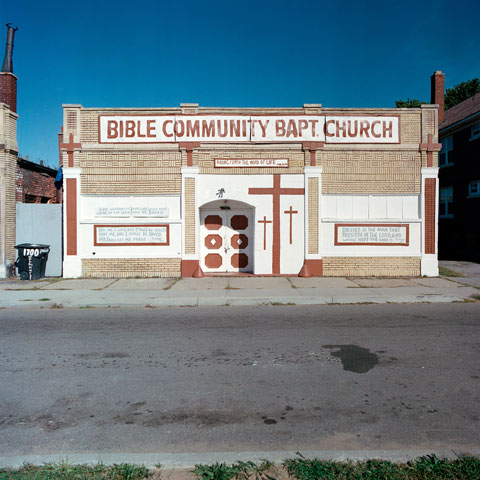 A large part of the irony to Kevin Bauman's series on 'Small Churches' is that they are exactly that. Small. The idea of a church, congers thoughts of palace like structures and grand cathedrals. Buildings whose lavish golden interiors are there, to act as the earthy embodiment of the divine and the conduit connecting worshippers to it. Bauman's churches are the opposite and possibly more honest as a result. These houses of worship are quite literally, former houses or old stores, some are converted workshops but all are run down or abandoned. Often the only signifier distinguishing the building from its own past is the presence of a crudely painted sign and its promise of refuge.

Kevin Bauman is a Denver based photographer specializing in architectural, interior, and industrial photography. Kevin's photography has been featured in a number of exhibitions and has had his work appeared in numerous journals and publications including The New York Times. Besides his professional practice, Bauman is best known for his personal documentary projects such as 100 Abandoned Houses series.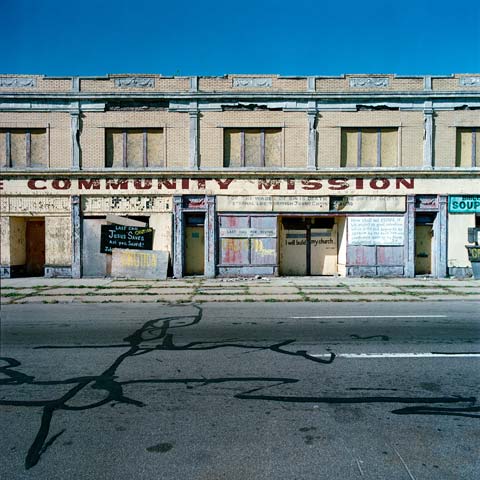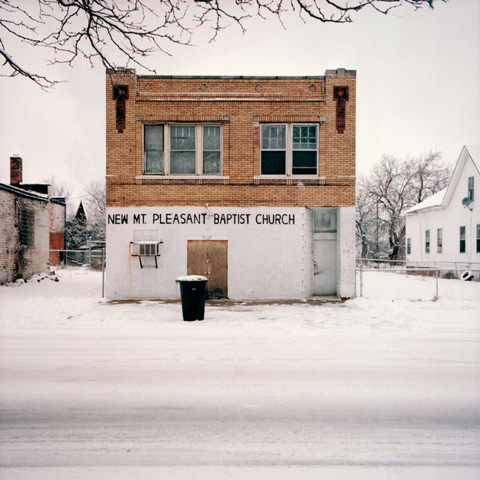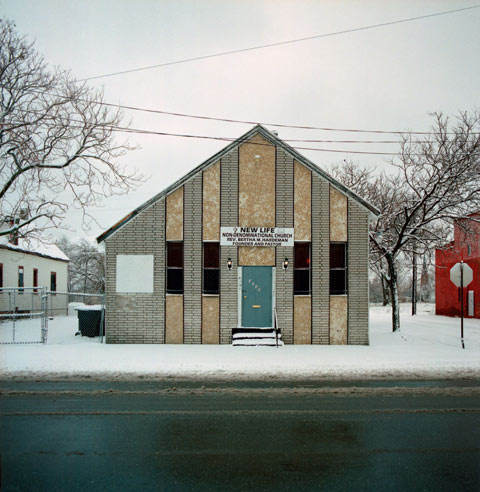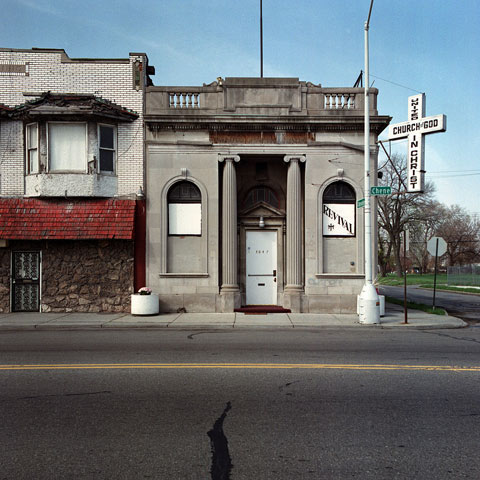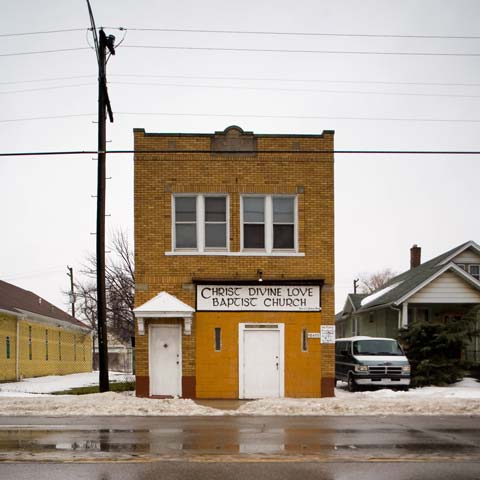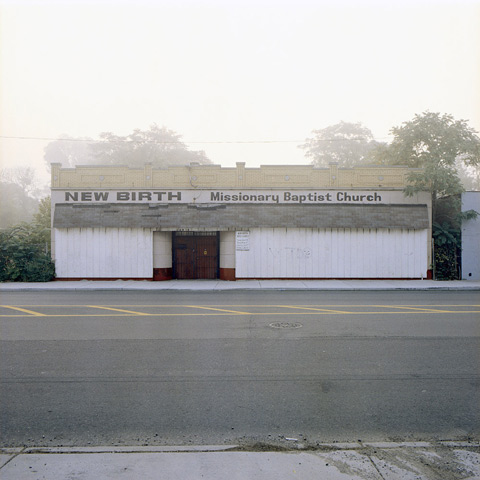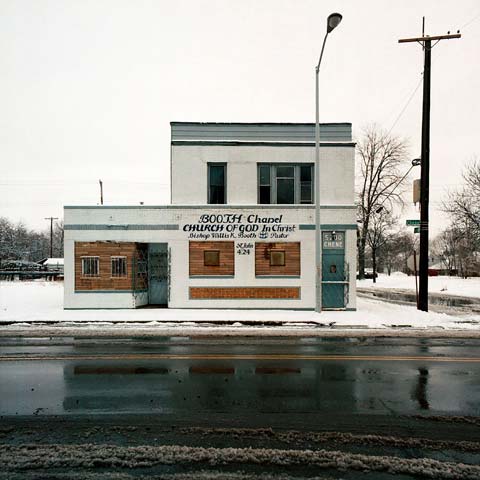 This post was contributed by photographer Paul Batt.