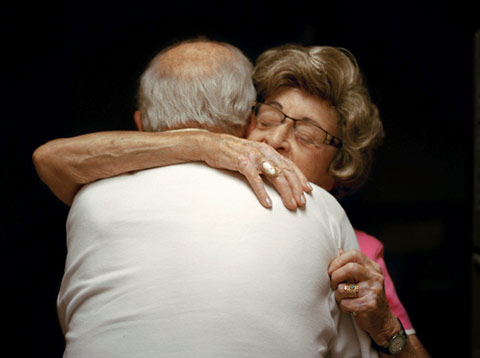 Everyday my wife expresses her love for me. She says, did I tell you how much I love you today? Everyday. Everyday she says that. —Moses Rubenstein, Sheepshead Bay, Brooklyn.
Photographer Lauren Fleishman was born and raised in Brooklyn where she continues to live. This series, Love Ever After, is a personal project on love and aging. She writes:

'This project was inspired by a letter my grandfather wrote to my grandmother during World War II, which I found after they had both passed away. They had been married for more than 50 years. This project is intended as a photographic series of 'love letters'. The dominant portraiture of my series consists of New York couples who have been together for more than 50 years. This work includes photographs, voice recordings and text. In the past three years, I've interviewed over 40 elderly couples, photographed them in their homes and helped them to preserve their love stories.'
We met each other at a dancing party. It was January 1938. My friend invited me to the party. He said there were a lot of beautiful young girls. Another cadet with high boots had approached her but she didn't like high boots and so she said no to him. I was the second one to approach her, I had a different uniform, but I'm still not sure if it was my uniform or my face that attracted her to me. —Yevgeniy Kissin, Midwood, Brooklyn.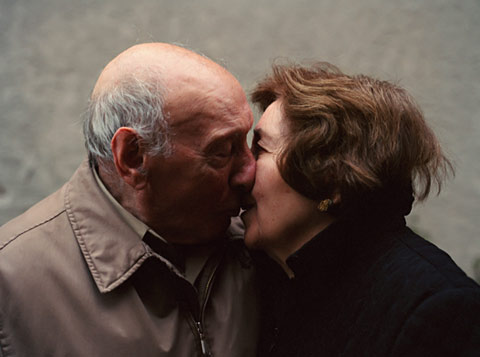 You really don't think about getting older. First of all, you're aging together and when you see a person constantly you don't notice big changes. Like you don't notice, oh you're getting a little wrinkle here and tomorrow you say oh it's a little deeper. No those are things that just happen. You don't pay attention to those things. You don't realize it… really. You don't realize that you're… I mean I'm not thinking everyday, oh my husbands 83 years old, he's gonna be 84. Oh my goodness, I'm married to an old man. And I hope he feels that way too. —Angie Terranova, Staten Island, New York.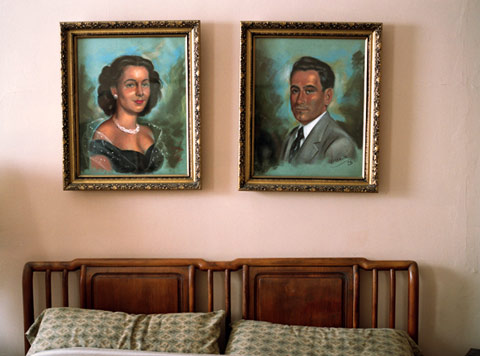 I was the kind of girl that fell in love right away. So the next day I would tell my friend, terrific, I'm in love already! But after my first date with Sol I did not feel that way. I think it only proved to this day that you can't judge right away. It may not work out but as you get to know a person love comes. —Gloria Holtzman, Midwood, Brooklyn.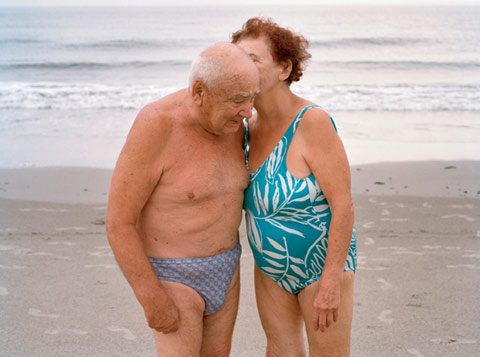 What is the secret to love? A secret is a secret and I don't reveal my secrets! —Ykov Shapirshteyn, Brighton Beach, Brooklyn.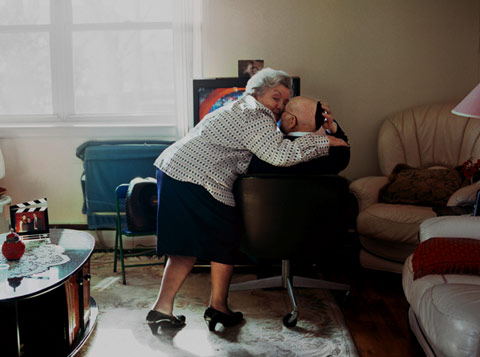 We knew each other before the war but we never spoke. He was with other girls because he was much, much older than me. You know he was very nice looking! He was a tailor and he had a place where he made suits for men. When we came back from the war he had gone to my sisters house. I was staying with her. In August of this year we will have been married 63 years. I would say love came little by little. Not right away. We were young and he was older but I liked him. He spoke to me in a very nice way. —Golda Pollac, Mill Basin, Brooklyn.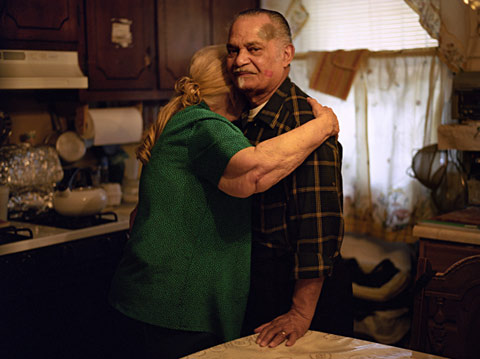 Little by little we age but we don't change in our hearts. Love gets stronger. That is the way I feel. I believe he feels the same way. Yes, he was my first love. My first love and my last. —Leila Ramos, Williamsburg, Brooklyn.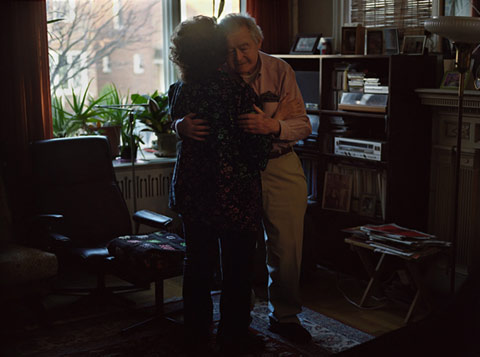 I was having a problem in school because I had to write a music paper and I had never written anything about music. It was my mother who had suggested that I go see David because he knew so much about music. So I went over and I thought maybe he would write it for me! But he said no, I'll help you but you have to write it yourself. He always had very high standards. After we wrote the paper together he asked me to go to a party with some of his army friends. You know, I had never thought of him romantically! He looked at me the way a man who has just come out of the army would look at a sexy woman.—Sheila Newman, Flatlands, Brooklyn.