In early 1965, LIFE photographer Bill Ray spent several weeks with The Hells Angels. Ray recalls his days and nights with Buzzard, Hambone, Big D, and other Angels (and their 'old ladies') at a time when the roar of Harleys and the sight of long-haired bikers was still new, alien, and for the average, law-abiding citizen, simply terrifying. This is a selection of Ray's images originally published by LIFE.com, and more images can be seen on their website.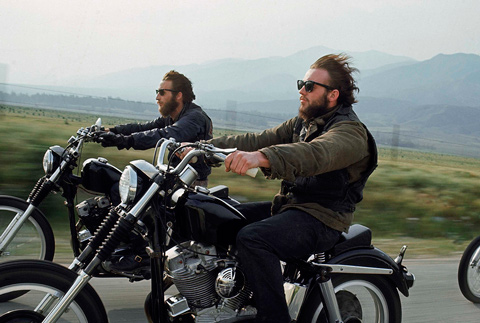 This was a new breed of rebel,' Ray remembers today. 'They, of course, didn't have jobs. They despised everything that most Americans pursue — stability, security. They rode their bikes, hung out in bars for days at a time, fought with anyone who messed with them. They were self-contained, with their own set of rules, their own code of behavior. It was extraordinary.'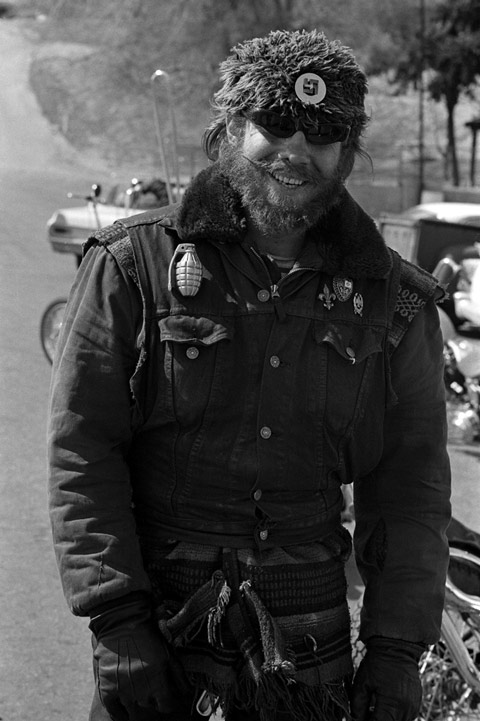 Hambone poses during the ride from Berdoo to Bakersfield. Ray spent more than a month with the Angels in the spring of '65, 'mostly on weekends', Ray remembers, 'but the Bakersfield run was around the clock, three days and nights.' In Bakersfield," remembers Ray, 'I slept on the floor of the Blackboard Cafe — the bar that the Angels basically lived in while they were there.'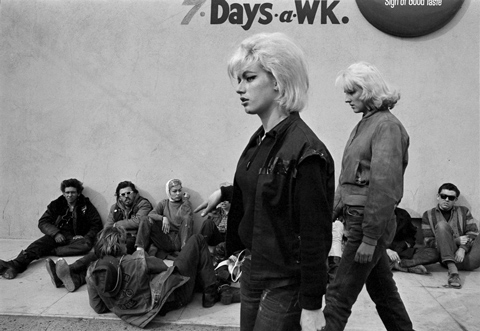 Outside the Blackboard in Bakersfield, Hells Angels, hangers-on, and their old ladies conduct a seminar in advanced loafing.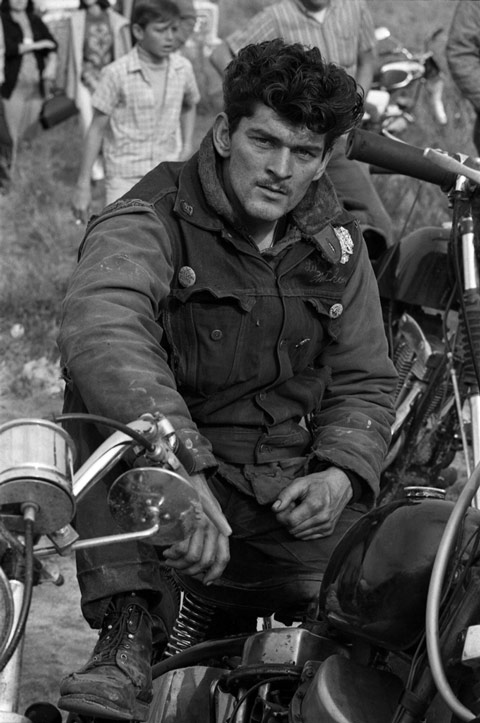 Bill Ray vividly remembers the moment he truly felt accepted — or as accepted as he was ever going to be — by the Angels. Ray says that 'he got in a bit of trouble one day, in a bar. Some bikers — guys who weren't Angels — saw me taking pictures. They didn't like it, but they didn't realize that I was a sort of mascot of the real tough guys. I was about to be attacked by one of these guys when a Hells Angel standing next to me made it clear that if a hair on my head was touched, the other biker was a dead man. From that point on, I felt …. well, not safe, because I never felt safe with those guys, but as if I'd passed a test, somehow.'