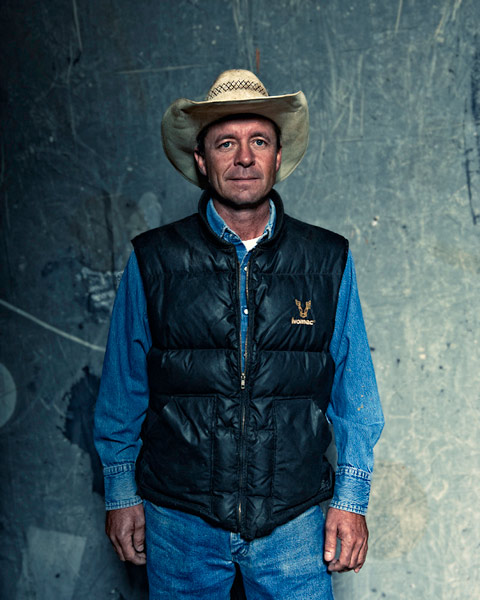 Matt Wright-Steel was born and raised in the 'Hubcity' (Lubbock, Tx), the center of a vast wheel of rural communities that make their livelihoods at the unforgiving hand of soil and weather. He has a B.A. in Anthropology and currently works as an editorial photographer in Austin, Texas. Steel writes:

In the summer of 1989, at the age of eleven, I went to work with my neighbor and cotton farmer Mr. Heinrich. Starting at 5am each day, with a brown bag of sandwiches and a mug of coffee I received my education in agriculture. What became evident immediately was how hard a life farming was, the heavy machinery, crop disease, invasive plants, unpredictable weather, water or lack there of, and of course the sheer scale of the endeavor; the faces, the machines, the two-dimensional landscape, the isolation stuck with me.

In 2011, I returned home to try to visualize my meaning of home. Borrowing a quote about farm work from the diary of a Panhandle farmer, 'from dawn to dark and back again', is a exploration of farming and rural life through portraiture and visual sentiment.