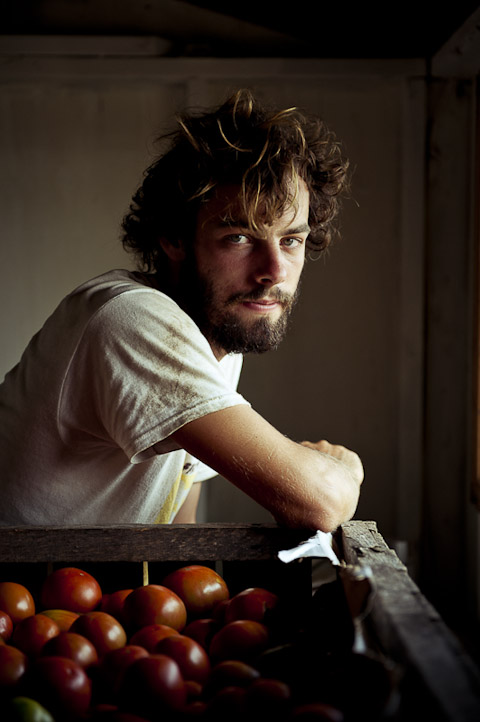 Gabriela Herman is a portrait, fine art and lifestyle photographer. Her work focuses on what she knows: herself, her family, her communities. Of this work, Beetlebung Farm she writes:

I spent this past summer weeding, eating and photographing at Beetlebung Farm on Martha's Vineyard. From gardening and slaughtering to harvesting and greenhouse dining, I captured all the magical phenomenon of modern day farming life. Chris Fischer, local chef and farmer, graciously welcomed me into his community. In the first week of the summer, he whipped together an impromptu lunch inside the greenhouse for the farm workers. While sitting there, eating produce that we ourselves had just harvested, looking around the table at new and old friends, I realized what a special place this was.

Chris states, 'Before beginning this journey with my family I was a chef in New York City and travelled and worked extensively in the food world for the better part of a decade. I am only 31 years old, and would like to spread the gospel of what we are doing on the farm while I am still considered young, hoping to promote this choice I have made to be more connected to the land. We are growing and raising as much food as possible, thoughtfully and creatively using everything we grow to sell to our loyal followers, schools or to enjoy ourselves. We have been holding a series of meals in our greenhouse to celebrate the bounties that are grown just outside its walls and where so many of our plants started their lives inside the very same space. I am drawing upon my culinary experiences far and wide to bring together a new, simple approach to cooking on our farm and celebrating meals spent together'.