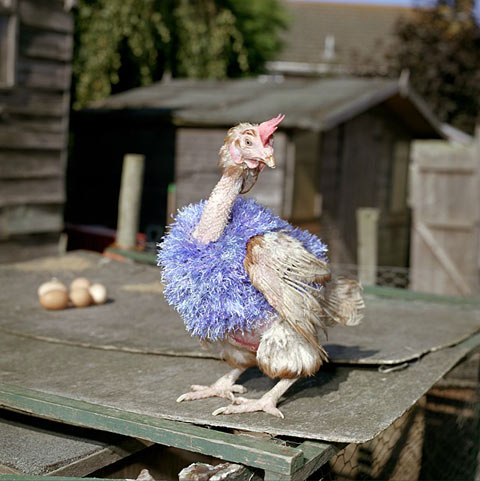 A recently rescued hen without feathers wears a jumper to keep warm.
Ed Thompson is a documentary photographer based in London and represented by LUZphoto Agency. This work is from his Re-Home series which looks at the rescue of battery farmed hens in the UK. Thompson writes:
There has always been a need to re-home ex-battery farm hens; once they are around 18 months old they face 'retirement' as they are deemed unproductive by the battery farmers, even when most hens can potentially live for another four years. Many people in the UK can play a part, as it's not some distant issue that is beyond the scope of the British public, and unlike many environmental issues it's one where we can all act directly. A rescue hen costs only £3 and will provide you with free free-range eggs for around four years, in a time of economic recession it can pay off to live The Good Life. The British Hen Welfare Trust, the largest UK group who rescue and re-home hens, have a refreshing attitude in the world of animal rights/issues, that is they try to work with the battery farmers, rather than fighting them. Because of this I intended to photograph original images and use humor to engage the viewer, rather than depending on over used and clichéd shock imagery that only leads to more controversy rather than solutions.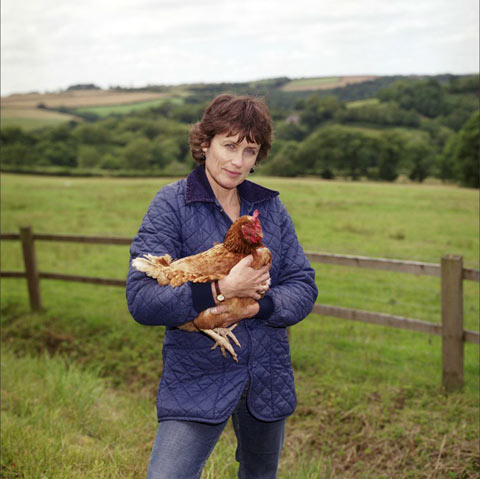 Jane Howorth is the founder of The British Hen Welfare Trust, the UK's first registered charity for laying hens, which has helped tens of thousands of hens enjoy a second chance in life rather than go from cage to slaughter. They recently re-homed their 200,000th battery farm hen.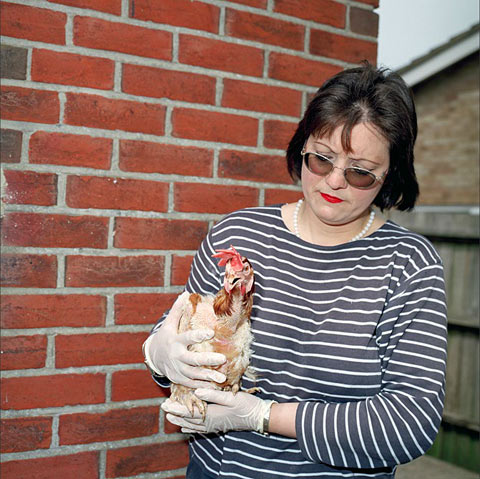 A woman inspects a recently rescued hen. Many of the hens lose their feathers in the year they spend in a battery farm, the usually grow back within 6 months of being rescued.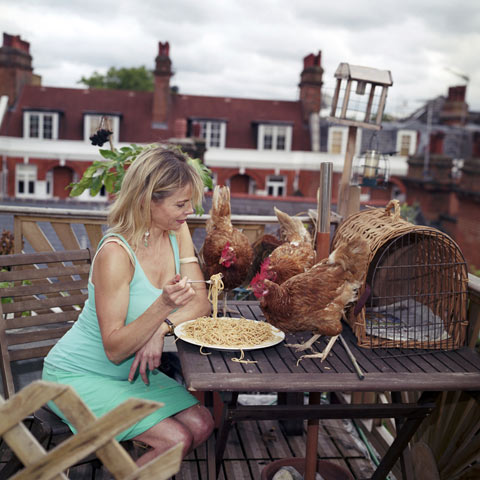 Julia Stephenson feeds her ex-battery hens spaghetti on her rooftop in Kensington, London.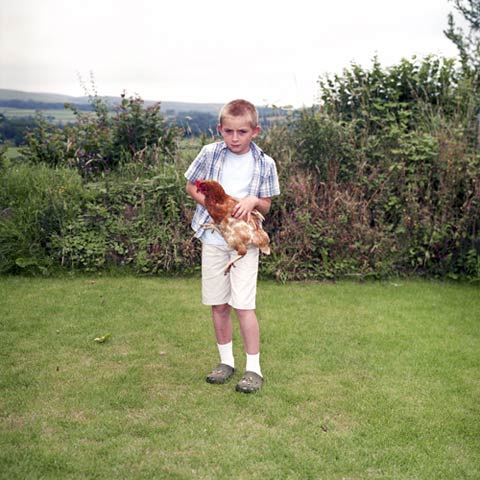 The 200,000th lucky hen has been re-homed to eight-year-old hen-enthusiast Sam Bradley.