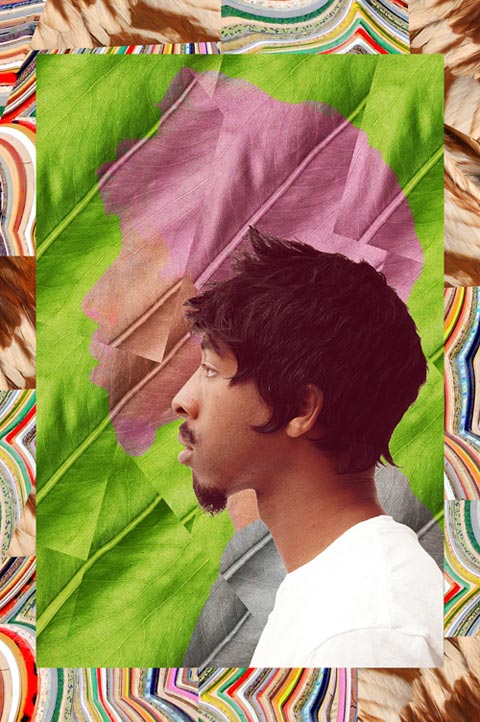 Nikita Gale is a self-taught conceptual artist and photographer based in Atlanta, Georgia. Nikita has a BA in Anthropology from Yale University and has exhibited in numerous group shows throughout Atlanta. In 2010, she presented her debut solo show, 'BOOLESH1T' at Atlanta's Mint Gallery. Gale primarily shoots 35mm film. Her work has appeared in a number of international magazines and online publications including Waxpoetics, Paste Magazine, 944 Magazine, Okay Player, SashaFrereJones.com (blog of The New Yorker's pop-music critic), Creative Loafing, URB Magazine, and many others.

Of this work she writes: 'Earlier this year, I was contacted by Allie Bashuk of Young, Foxy, Free Magazine to shoot local Atlanta artist and musician, Jack Preston for their summer music issue. Young, Foxy, Free is a free quarterly magazine featuring art, photography, music, fashion & designs by local creatives from Athens and Atlanta.

'For the project, I wanted to collaborate with Jack, who also happens to be a very talented graphic designer. I took Jack's portrait and had him send me a selection of digital 'textures' that he had available, and I then used those textures to create the final compositions. With most of my collage work, I actually cut the different elements out and assemble them by hand, but with this project, I wanted to try to do everything digitally to see what I could get out of it'.