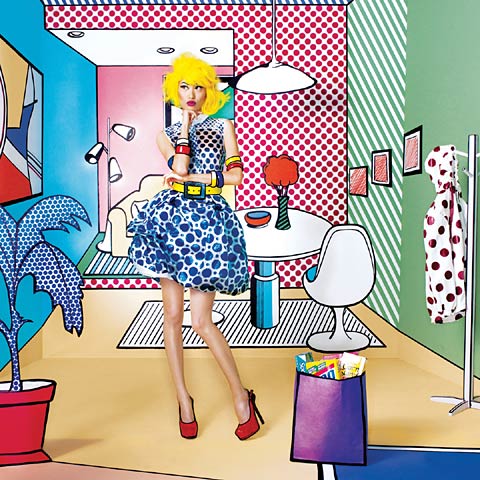 Since starting out as a photographer's assistant in Europe, Danish-born beauty photographer Kenneth Willardt has come to dominate the world of American beauty photography. Along with work for clients such as Christian Dior, L'Oreal Paris, Neutrogena, Nivea and Target, he has been producing images for the worldwide Maybelline print campaigns since 2006. He was recently commissioned to create TV spots for Maybelline, which, combined with his use of Red camera technology, further expanded his technical and commercial repertoire. His editorial work has been published in many publications including Allure, A Magazine, Chinese Vogue, German Vogue, Spanish Vogue, Brazilian Vogue, US Glamour, British Glamour and GQ. This shoot was for the Maybelline 2011 Calendar, which is a small edition distributed to the top 500 worldwide magazine editors.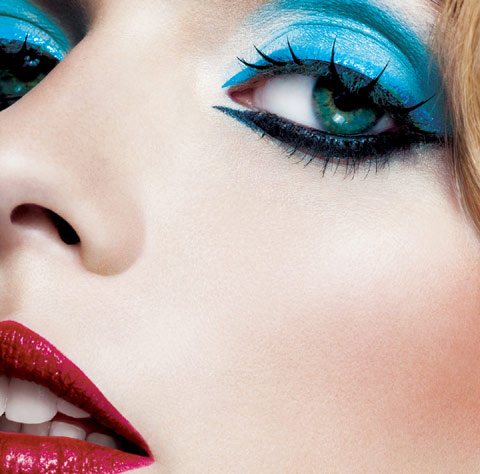 THE CREW:
Fashion Stylist: Michael Angel
Production Designer: Andrea Stanley
Models: Julia Stegner, Kemp Muhl, Emily Didonato, Erin Wasson, Shu Pei, Lisalla Montenegro
Hair Stylist: Stephane Lancien
Makeup: Charlotte Willer
Manicurist: Jin Soon
Location: Pier 59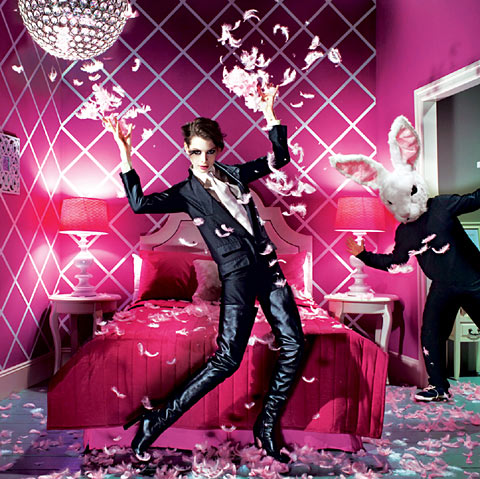 What was the inspiration behind the calendar?
'The inspiration was a glimpse into the lives of women living in a New York apartment building. 2012's inspiration will be women at work'.
How long have you been shooting the calendar for Maybelline?
'This is the fourth year we are shooting it and it has been a great project. It's a bit of a dream for a photographer. We have about 100 editors and journalists from all over the world coming on and off set so there is a lot of excitement and energy in the air. They are constantly interviewing the crew and models'.
How was the experience different this year?
'This year (2012 calendar) was very exciting because we filmed footage for an internet iPad app'.
Was this shot over multiple days?
'This was shot over three days with four build days and two pre-lights'.
How was the crew chosen? Do the same people work on the calendar each year or do you switch it up depending on the theme?
'Gotham and Maybelline have the final say but we always have a creative discussion about it. Over the years we have been dubbed "the dream team". We are usually the same crew as long as there aren't any conflicts with shoot dates'.