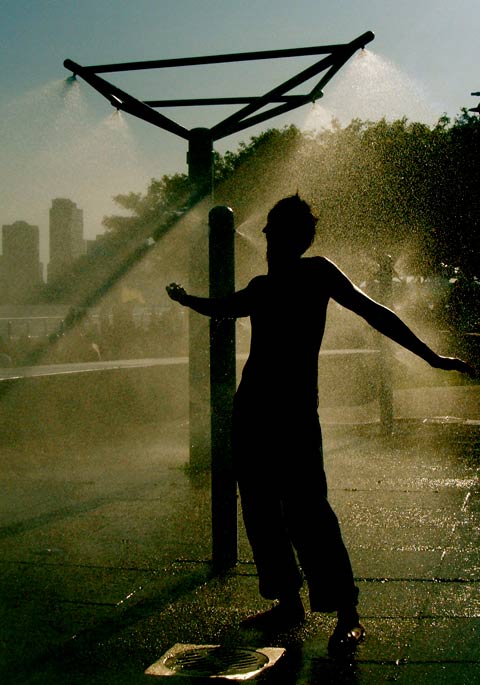 Ruben Natal-San Miguel, born in Arecibo, Puerto Rico, is an architect, photographer, curator, writer, art collector and consultant who specializes in the art of fine emerging photography. He is involved with non-profit art organizations such as ACRIA, Printed Matter, Aperture Foundation, Humble Arts Foundation, Photolucida and The Center for Photography at Woodstock and is the man behind the popular photography blog, ARTmostfierce.

His work was recently shown in the First Class/Second Class group exhibition, co-curated by Asya Geisberg and Leah Oates at the Asya Geisberg Gallery and he will also have works on display in 2011 with Aperture Foundation at the Affordable Art Fair, New York and Art Chicago Art Fair, Chicago IL.

For the past eight years during the summer months, Ruben has traveled by bicycle throughout Upper Manhattan in search of what it is like to live in NYC areas that, until most recently, have been ignored by the government and most of society. Ruben has been able to find, not only a vibrant and colorful vision of that other Manhattan but, also an endearing and very meaningful life lesson of what it is like when the human spirit and communities make the best of others may consider to be so little. This series is entitled, 'Urban Water Inner Child,' and will be on view at Art Hamptons (July 7-11). Ruben is represented by Finch & Ada.