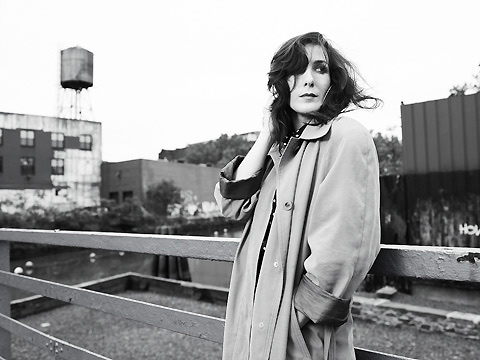 David Yellen is known for taking powerful and striking portraits that highlight the depth and character of his subjects. His subjects have ranged from Warren Buffett to Kanye West to the Kardashian sisters, and his images have been featured on the covers of Fortune, Billboard and Snob magazines. His commercial clients include the Discovery Channel, Atlantic records and Juniper Networks. David was born in 1972 in Flushing, Queens, NY where he acquired an early expertise in bowling and the inner workings of New York pizza.

(Hair styling by Nelson Loskamp of Electric Chaircut)
You recently photographed Elizabeth Harper of the band, Class Actress, for Feature Shoot. Any highlights from the shoot?
'The shoot was delayed several times due to weather. We finally decided to pull the trigger and just go for it. It turned out to be one of the coldest days of Spring. Thank God I had a great crew and a very patient subject. We scrambled to several locations before the cold forced us to settle in at my house where the dining room table became the stage for our "studio shoot".'
This work was mainly shot at the Gowanus Canal in Brooklyn. What made you choose this location?
'I love the canal. Growing up in New York City, I have always been in love with the urban landscape of New York. But at heart, I have always wanted to live in the countryside or by the beach. The canal setting offered both for this shoot; an urban industrial environment and the motion of water. I find it interesting that in New York, we are surrounded by water but almost never see it'.
You've been working in editorial for a while now. How have you seen the industry change and what advice would you give to photographers wanting to get into this field?
'Over the last couple of years, the editorial world of photography has gone through many changes. I have been shooting for over ten years and I started out in a recession. I feel as if I was part of the last wave of photographers to break into the editorial world. Since I started, we have seen digital replace film and budgets go from set rates and fees to flatrates (all expenses included in an overall fee). There is also a different approach to the shoots from the editing side. You used to get hired for your style and given a lot more creative freedom. Now, there are pre-conceived concepts at the forefront of every shoot, and there is little room to expand on them'.
'My advice for any young photographer trying to break in is to be creative and aggressive, very aggressive, with getting your name out. Work in front of as many people as possible, and when you do start to work, don't think about it as a job to make money. Think about making the most creative photograph you can, while delivering what the client wants'.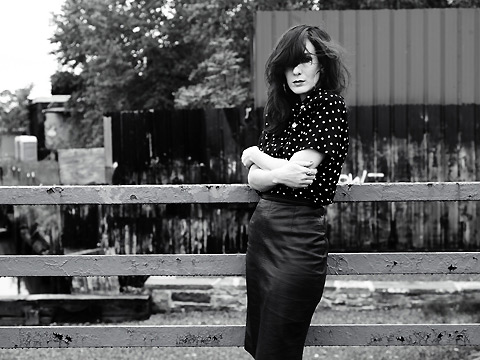 Your photographs often take on a humorous tone. How do you get subjects on board with your concepts?
'I feel that I would never put someone in a situation that I wouldn¹t put myself in. I act out the scenario before the subject arrives to set. Once they are there, I always try to find some common ground to talk about. Researching you subjects is very important. Thank God for the Internet!'
You've worked on shoots with massive production and others, like this one, that are very DIY. Do you prefer working one way over the other?
'I prefer whatever gives me the opportunity to make great images. I love shooting on the fly and having things come together organically. But sometimes that is not possible and a production is the only way to control the final results. I just want the chance to make the best picture and to look back at my work and have no regrets.'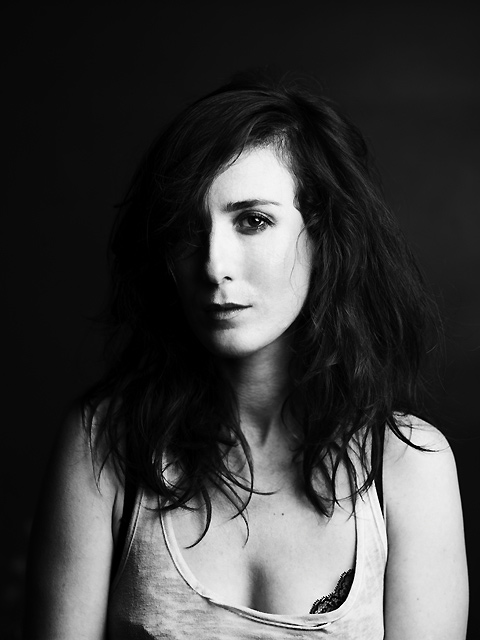 Elizabeth Harper's hair was styled for the shoot by Nelson Loskamp.