Kevin WY Lee is a street and documentary photographer and founder of Invisible Ph t grapher Asia. Kevin is also Creative Director/Partner at SPOON, a creative studio in Singapore.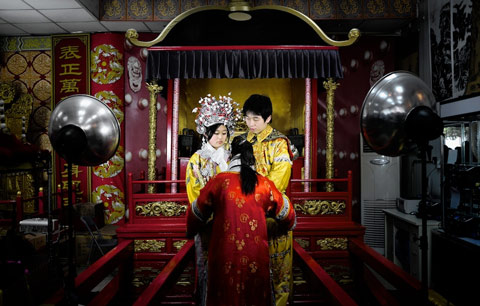 You mainly focus on documentary and street photography. Can you share with us why do you choose to specialize in these genres?
'I like two things – the image and the story. And to me, the most personal, honest and immediate are those two genres. I don't work on big stories or ones with an obvious social angle. I lean towards fragments, observations, and moments, so street photography appeals very much to me at the moment. I work on commercial commissions in a design/branding agency, so focusing on photography without a commercial brief is a very healthy breath of air'.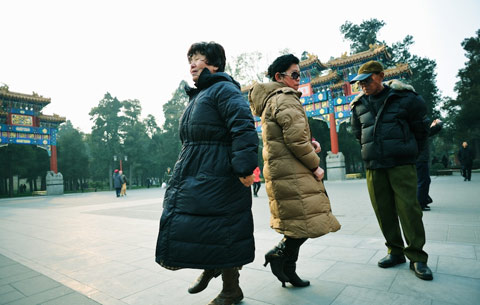 Can you tell us about some of the more interesting and satisfying projects you have worked on so far?
'I have yet to commit myself to what I would call a 'real' project. I'm still searching for a story that will compel me long-term. Meanwhile, I'm collecting fragments of Singapore and Asia through my own observations and photographs. To answer your question, though, my most satisfying project experience was actually not a photography one. It was writing a feature film script a few years ago that almost got made. But having said that, every trip onto the streets is interesting, even if I return without a shot'.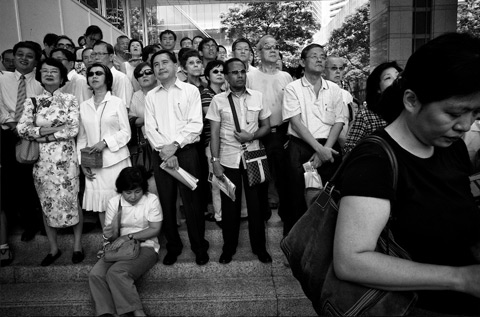 What qualities do you need to be a good street photographer?
'There are no hard rules, and there will always be exceptions, but here are a few traits that I've noticed:
Life Experience
Good life experience allows a photographer to connect to all walks of life and empathize with their griefs and glory. Life experiences are unique to each individual, so photographs drawn from it will be original.
Curiosity
Having child-like curiosity is important because street photography is, by nature, voyeuristic. If you're bored with the world, you'll be blind to her magic.
Hunger
Street photography is much like hunting. You must be hungry to go out there and hunt until you get that shot. Good hunters stalk their prey very patiently before sniping.
Good Taste
Understanding what makes a good photograph helps you execute better photographs and tell better stories. It helps with editing, too.
Invisibility
Having a certain calmness and quiet about you helps you blend in. When you're invisible, your subjects disarm and reveal themselves.
Wit
A good sense of humor goes a long way towards spotting opportunities. Fortunately, good wit is universal.
Humility
Great street photographers are almost always humble, modest people. They brag about life, not about themselves and their work.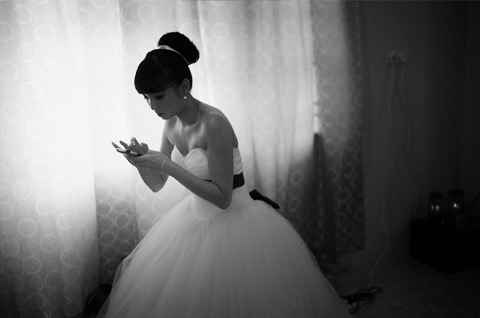 Can you talk about the different cameras you use for your work and discuss what cameras work best in specific situations?
'I've shot with all kinds of cameras and formats but my current cameras of choice are Rangefinders. I use a Mamiya 6 for medium format and Leica M9 and M4 for 35mm. I shoot both digital and film. Digital is great, but It's hard to ignore the beautiful, organic way film renders light, shadows and everything in-between.
'I use a 35mm camera for most of what I photograph. I like the 3:2 frame and the 35mm resolution. A medium format camera is great for capturing photographs with a hyper sense of reality. My main reason for using these cameras are portability and handling'.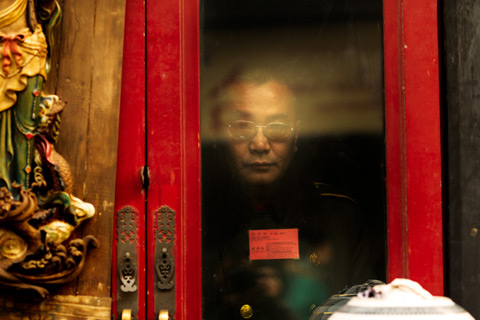 Invisible Photographer Asia (IPA) started in April 2010 as a platform for photographers in Asia to showcase their works. Can you explain the mission of IPA and also discuss your long term goals for the blog?
'Invisible Photographer Asia was born out of a personal interest and passion for Asian photography and stories. We don't have any mission statements. We're a small set up, so it's important to be flexible, fluent and organic. IPA has since grown into a pretty sizable community, so it's rewarding to know we're doing something right.
'In regards to goals, we're photographers, so we look near not far. Moving forward, we'll continue propagating street photography and visual journalism in Asia. Our mid-term goals will be to look at ways we can grow and engage our community further, extend what we do to beyond the online platform, and most importantly, bring richer visibility to emerging Asian photographers and their work'.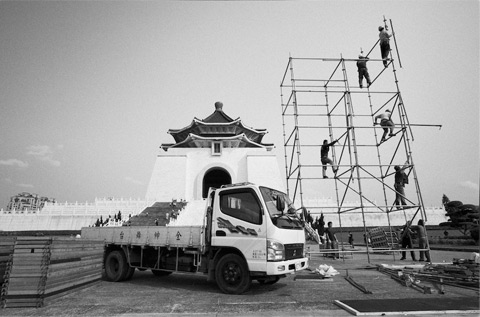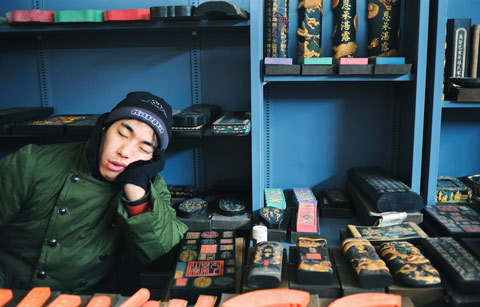 What are some of the challenges and highlights in starting Invisible Photographer Asia and how did you grow the site to be as influential and popular as it is today?
'The first challenge was content. Finding photographers, building rapport with the community, soliciting and curating the work we feature takes time and effort, especially when starting out. With growth, the other challenge is resourcing. We're a small independent outfit, so we're limited by our resources. IPA is currently funded by our own shallow artist pockets. We're now officially looking for like-minded partners and sponsors.
'The highlight in doing all this is discovering and meeting talented 'invisible' photographers and artists, and sharing their work with the world. It is very rewarding when we get feedback that IPA has helped some in one way or another.
'Aside from hard work, good curation and having a unique Asian identity and focus, we have to credit the Internet and social media with how rapidly IPA has grown'.