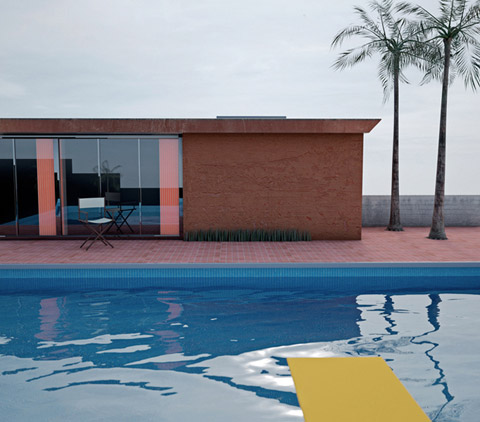 Richard Kolker is a UK based photographer and part-time university lecturer whose work uniquely combines traditional photography and digital methods. In 2008 he completed an MA in Photography from London College of Communication, University of the Arts London, where he extensively explored the use of computer generated imagery as photography. Since then, he has continued to focus on the creation of synthetic photographic imagery using 3D digital modeling techniques. His work on the series 'Night' has recently earned him inclusion in the "reGeneration2: Tomorrow's Photographers of Today" book and globally traveling exhibition. Additionally, Kolker has received numerous awards and his photographs have been exhibited throughout the UK, Europe, North America, & China.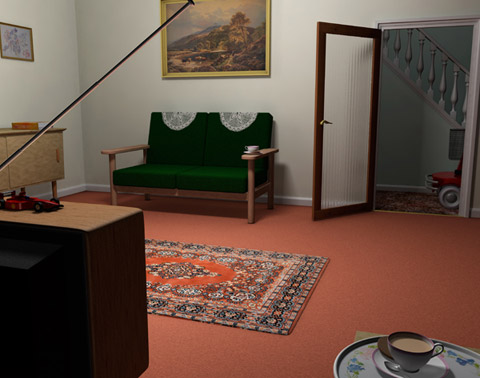 Your work really embraces the digital influence on photography, what inspired you to explore the use of computer generated imagery? Did you start out studying 'traditional' photography?
'Yes, I was a freelance photographer for over 10 after leaving college and started using computer generated imagery about six years ago, mainly as a way of producing simple conceptual stock imagery. Then four years ago I enrolled on the MA Photography course at the London College of Communication, University of the Arts London to explore both the medium and my own practice in greater depth. I left two years later with a CGI body of work without having taken a single photograph'!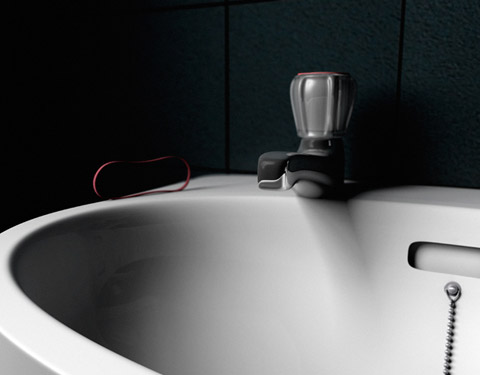 Can you talk a little about the concept behind your most recent project, 'Reference, Referents'?
'This project is still very much 'work in progress', but through it I'm trying to explore the nature of photography and it's relationship to other art forms. Painters have often used photographs as a reference aid in their work, especially but not only of course, the hyper realists of the 1960s. In fact, around the time of the invention of the photographic process in the mid 19th century it was thought that this would be the principle use of photography in the future. From the artist's resolved artwork I aim to recreate the photographic reference they may have used. The referent, therefore, is not the physical scene/location in the real world but the artist's work'.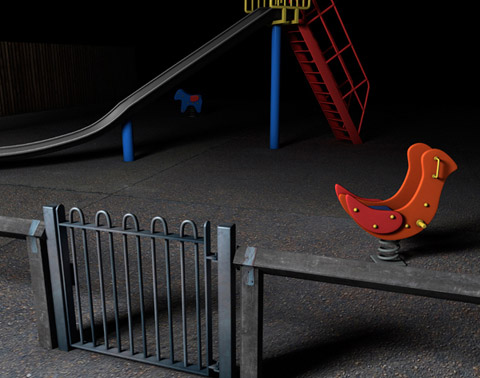 What advice would you give to photographers interested in using computer generated imagery in their work?
'Whichever one of the three or four software packages you chose the learning curve is steep. There seems to be a movement around commercially to try and keep CGI work in the hands of the retouching houses but photographers can, with training and patience, integrate it into their own workflow.
'CGI has changed many areas of commercial photography in the last five years – from automotive advertising and product photography to CG set building for compositing studio shot models; and its influence will continue to grow as costs fall and art directors/buyers and all those who commission the production of imagery become even more aware of the creative possibilities it can offer. A few years ago the photographer was responsible for solving all the visual/technical problems that arose to create the art director's vision, now he is just another technician in the creative chain'.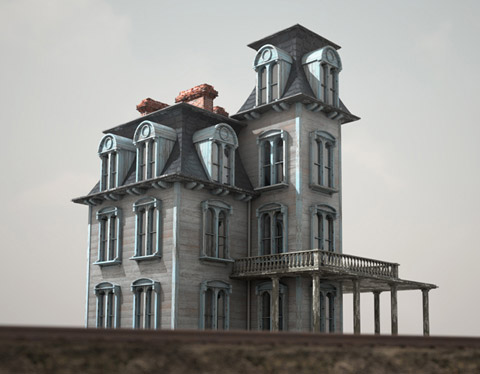 What kind of feedback have you been getting from both viewers and the photography community? Has there been any criticism negating the photographic validity of the computer generated nature of your work?
'Feedback has been very positive. I was fortunate enough to be selected by the Musee de l'Elsee, Lausanne, last year, for reGeneration2: Tomorrow's Photographers Today. The accompanying exhibition is currently touring the world. It's just closed at the Aperture Gallery, New York but will open at the Galerie Azzedine Alaia, Paris on April 4th.
'I have been included in many shows and have always been exhibited alongside technically more traditional photographic work. I think, visually, I often reference the tradition of photography in my work with subject matter, composition, lighting etc.
'Photography is going through a revolution; we are viewing, recording, analysing and archiving every aspect of our world and lives in a digital, binary form. Today's digital cameras are part of this digital encoding and in that respect very different from analogue process of photography. Computer generated imagery represents synthetic or simulated photography, but has no real world referent to convert into a mechanical trace. It is a photographic vision created using simulated light and computer geometry 'recorded' with a virtual camera'.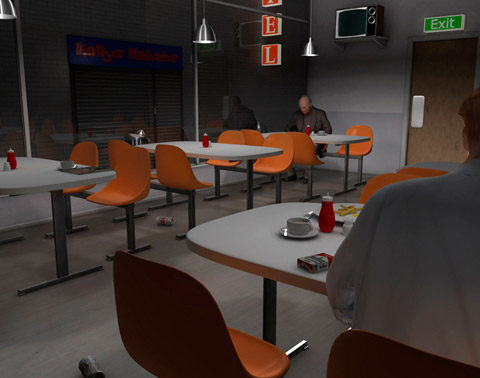 Where do you see yourself going from here?
'I am currently a part time university lecturer, and I would definitely like to expand this area of my career, particularly in the area of synthetic imagery. I also will continue to develop and explore my own art practice with a view to constantly producing and showing new work. I have never really ventured back into the commercial arena since completing my MA; I need to pay the bills so can't afford to rule it out! But I do strongly feel that my future lies with this exciting still new medium of computer generated photography'.