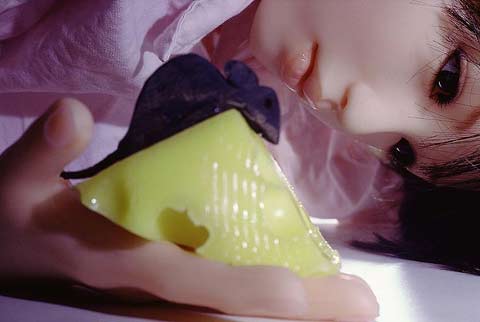 New York-based photographer Laurie Simmons received a BFA from the Tyler School of Art in Philadelphia. Her work, which has been featured in major exhibitions at the Museum of Modern Art, New York (2006); the San Jose Museum of Art, California (1990); and the Walker Art Center, Minneapolis (1987), makes creative use of paper dolls, puppets and dummies, portraying them as 'living objects' in a highly conceptual and somewhat whimsical manner. She was awarded the Roy Lichtenstein Residency in the Visual Arts at the American Academy in Rome and was granted a fellowship from the John Simon Guggenheim Memorial Foundation, among other notable achievements. This work is from 'The Love Doll' series which is currently showing at Salon 94 in New York.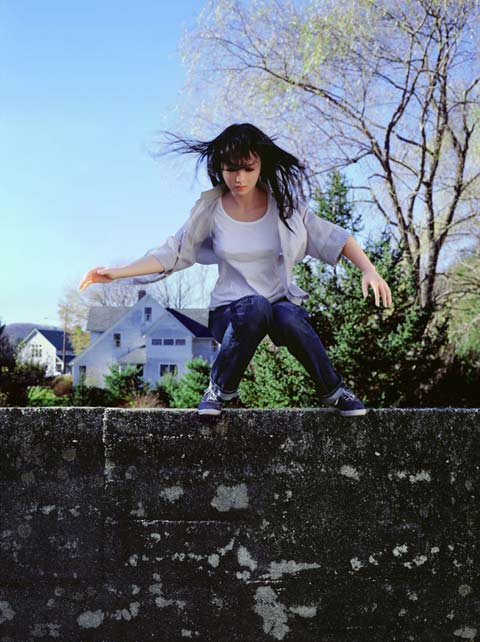 The situations depicted in your photographs are true to life yet slightly removed from reality. Where did you get the ideas for these scenarios?
'Well for example, some days I might wake up and think, I want to make a yellow picture, or I want to make a sleeping picture. Other scenarios come to me in advance, like seeing 20 pounds of jewelry listed on ebay. I bid on the jewelry and knew what I wanted the doll to wear all 20 lbs of it'.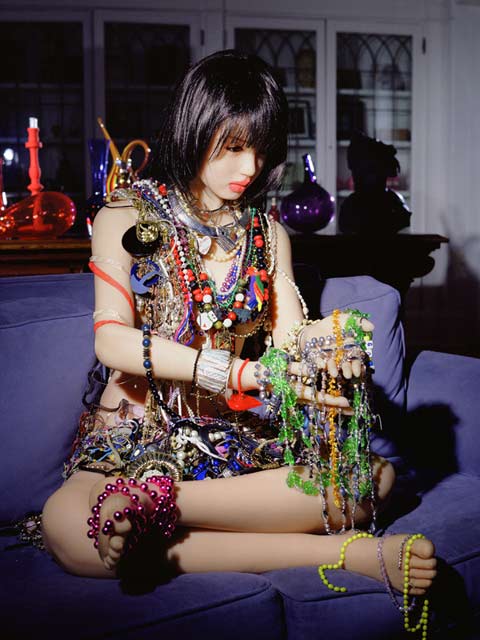 You've worked a lot with miniatures in the past. What were some of the challenges of working with and propping life-size 'real dolls'?
'Mostly it's a matter of mobility. The dolls are really difficult to dress and undress, I can't do it on my own. Initially I enlisted the aid of 2 assistants, but eventually let them do all the dressing and undressing and moving around. Getting the prop around into position is pure hell'.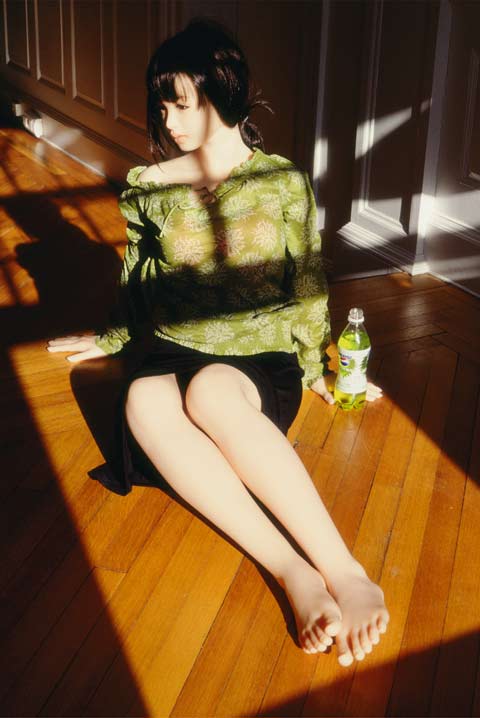 You've mentioned that you customized the doll specifically to your tastes. What look were you going for?
'All the faces had kind of an anime feel, so it was a matter of picking the one that appealed to me most for whatever unconscious reason. I picked the hair color, the eye color, the breast size, and as for the rest of the characteristics, I asked my studio manager Rachel to surprise me'.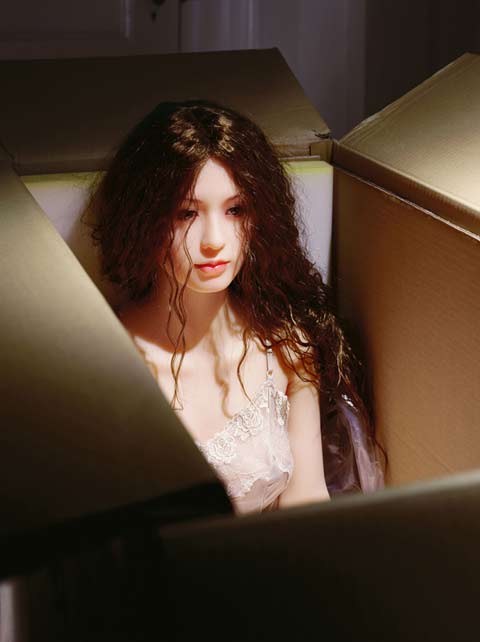 Did you intend for the series to have a certain vibe or narrative running throughout?
'No, in fact I was waiting to see how things turned out. I only started to get a perspective after editing lots and lots of photographs'.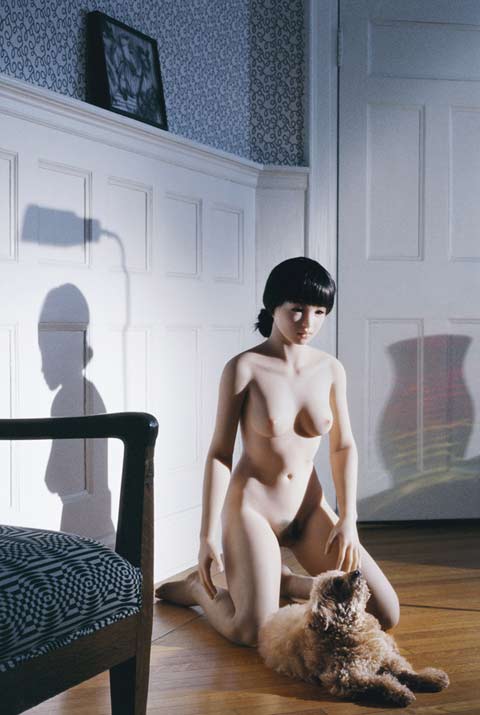 There is a lot of drama in 'Day 30' frame (when the second doll arrives). Did you always envision bringing a second doll into the mix? And, will this series continue?
'No, I didn't imagine bringing a second doll into the mix until I realized what a great prop the first one turned out to be and how far I could go with it. I had often shot dolls and puppets in groups of 2 or 3 so it's natural to expand the series with more love dolls'.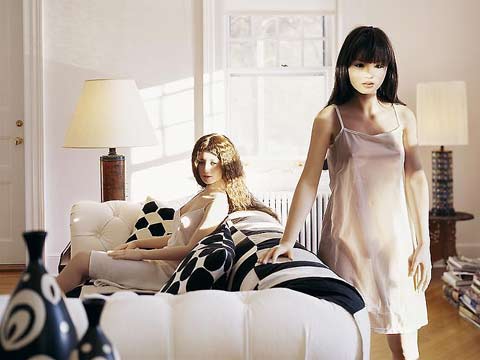 Along with being an artist and photographer, you also recently starred in your daughter's movie, Tiny Furniture – in which you played yourself. Has this affected your career in any way?
'I didn't play myself, I played a character named Siri who, while certainly superficially based on me was definitely NOT me. The movie was very tightly scripted and at this point I'm just really happy I remembered my lines! As for my career as an actress? A few more people recognize me on the street but that's it'.