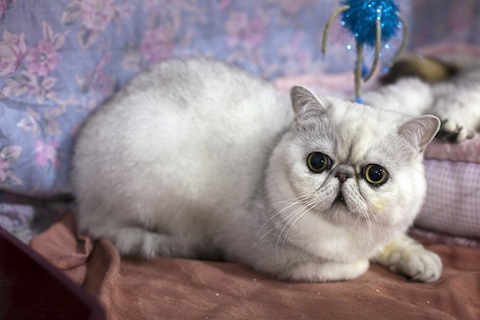 Photo by Dolly Faibyshev
Elizabeth Barragan was born and raised in California. She graduated from the San Francisco Academy of Art University with a Bachelor in Fine Arts in Advertising, and soon after became an Executive at the Ad agency DDB in San Francisco. She headed east to New York in late 2007 and cut her teeth as an assistant at the Farmani Gallery. She was appointed Director of the gallery in October of 2008. She recently became a private artist consultant under her newly founded company, B. Creative, and works with artists and galleries, both internationally and domestically. In addition to her Director and Curatorial duties, she contributes as a reviewer, writer and critic for PDNedu, the American Society of Media Photographers Bulletin, and the New York Photo Review.

She established Finch & Ada in 2010 with co-curator Kathleen Mahoney-Cobb with the aim of curating fine art shows featuring artists of many disciplines and providing education and collection opportunities for emerging collectors. This is a selection from their first group show, The Pleasure Is All Mine, opening March 24 in Chelsea, Manhattan.
Photo by Rachel Styer
Can you talk a bit about Finch & Ada and the inspiration behind this show, The Pleasure Is All Mine?
'Finch and Ada was created in my West Village apartment over a bottle of wine after a modest first Thursday gallery gallop through Chelsea. My friend and co-founder Kathleen Mahoney-Cobb and I decided we yearned for a means to express our curatorial creativity. So we created Finch & Ada, as our way to channel a passion for the Arts and hopefully create themes that excite and give opportunity to artists to exhibit their artworks to collectors, gallerists and art lovers.
'The Pleasure Is All Mine was inspired by what we considered a lack of happiness in the art exhibitions we viewed during the 2010 art season. We longed for a smiley portrait or a bunch of kittens. But seriously, we felt there had to be a way to unleash that emotional rollercoaster called "happiness" in art, while still keeping with fine art perimeters. Happiness is a powerful feeling which can be underrated, so our challenge was to marry serious fine art practices and happiness without making it kitsch. On a side note, Kathleen came up with the title, which conjures the double of meaning of the pleasuring of others or the pleasuring of oneself. You can find happiness doing either'.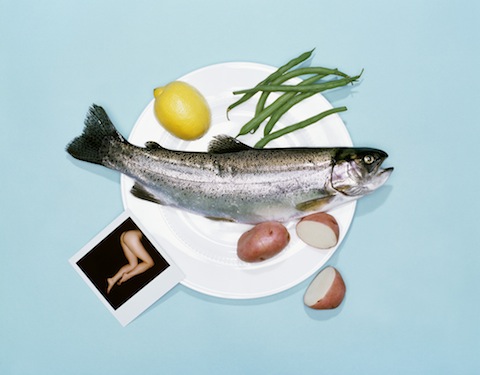 Photo by Justin Walker
Where did you find the artists and photographers that will be participating in the show?
'At first we scoured blogs, like the fabulous Feature Shoot, and other internet sources for artists. We also hit up the art fairs during Art Basel Miami, where we found one of our artists at Verge Art Fair, and just kept running our heels around to as many openings, portfolio reviews and art events as we could. We also talked to colleagues about what we were doing and put it out there for the ideas or tips to float our way. This process took a good five months and we still added our final artist just last month'.
Is there any advice that you would give to photographers who are wanting to have their work seen by curators and considered for gallery shows?
'Keep up your website. Make it simple. Not everyone has a 24-inch monitor to view high resolution photographs, so make sure the navigation is easy. Also, edit, edit, edit. We'd prefer to view several well-edited series of works. And network! Join a few artists' groups, make connections, and don't be afraid to make mistakes because the biggest mistake is not doing anything at all. That is totally cliché, you might say, but I can't tell you how many times it is never followed'.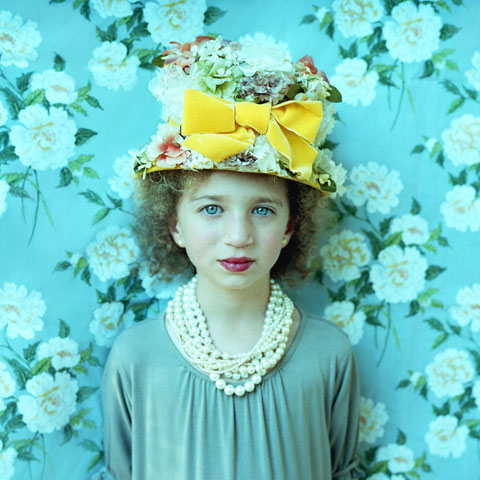 Photo by Aline Smithson
This is your first show with co-curator, Kathleen Mahoney-Cobb. What do you have planned for the future and how do you see Finch & Ada evolving?
'Our future plan is to head down to Mexico for a vacation! Honestly, though, we are already thinking of our next show, even with our current show yet to open. That is the beauty of doing our own collaboration: we can evolve our process however we like. But truly, we'd love it if Finch & Ada became a source for artists and collectors to explore our take on the arts'.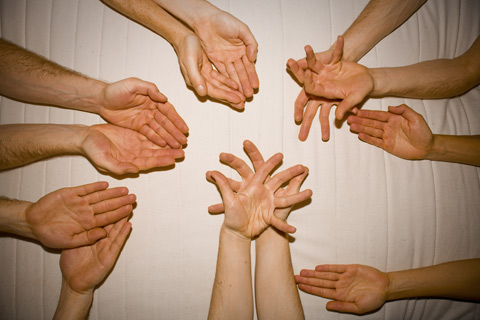 Photo by Jan Von Holleben