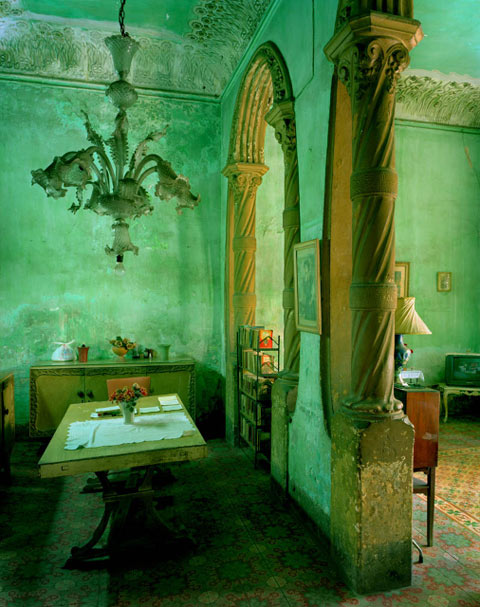 Michael Eastman has established himself as one of the world's leading contemporary photographic artists. The self-taught photographer has spent four decades documenting interiors and facades in cities as diverse as Havana, Paris, Rome, and New Orleans, producing large-scale photographs unified by their visual precision, monumentality, and painterly use of color. Eastman is most recognized for his explorations of architectural form and the textures of decay, which create mysterious narratives about time and place. He still relies on capturing the image on film and continues to print the images himself.

Eastman's photographs have appeared in Time, Life, and American Photographer, and they reside in the collections of The Metropolitan Museum of Art, the International Center of Photography, The Art Institute of Chicago, the Los Angeles County Museum of Art, and other prestigious institutions. His books include Vanishing America (2008, Rizzoli) and Horses (2003, Knopf), which is now in its fifth edition. Eastman's 'Cuba 2010' work will be on view at the Barry Friedman Gallery (New York) from March 4-April 20, 2011. Havana, published by Prestel, is now available on Amazon.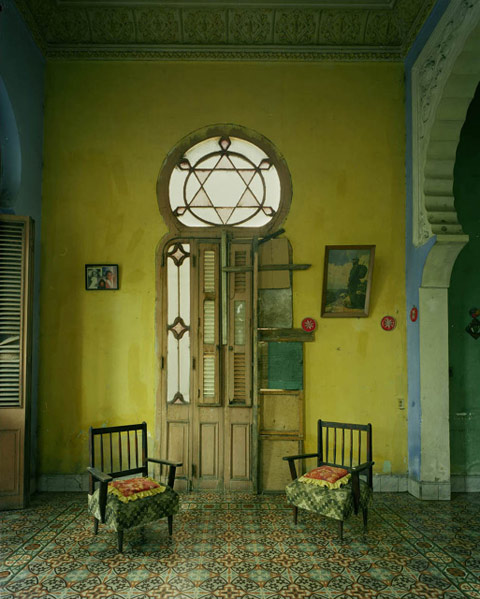 You've been shooting in Cuba for over a decade now. How have you seen the landscape and structures change during that time?
'In the twelve years since I first traveled to Cuba, unfortunately I have found little that has changed. There seems to be some attempt to rehabilitate some of the older buildings, but resources are still so scarce that not much progress has been made. However, the transportation system has improved greatly and modern buses have replaced 'people movers' (which looked like cattle cars). The other good news is that the people are still as wonderful as they were when I first arrived in December of 1999′.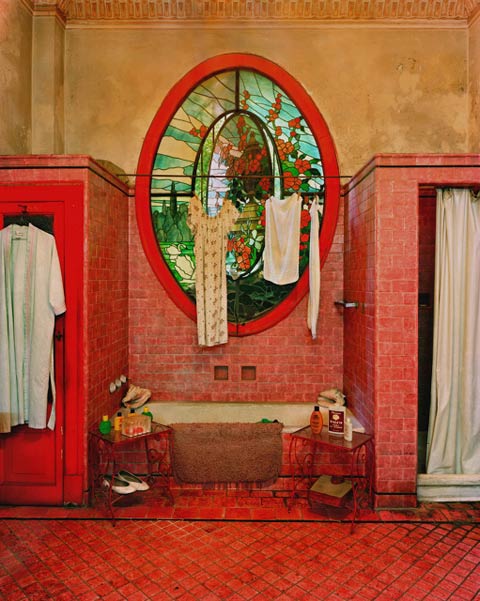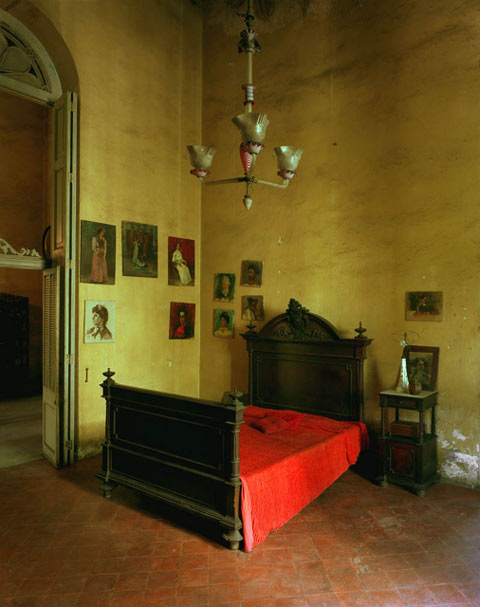 The interiors that you've photographed for 'Cuba' are stunning. How have you been able to find and gain access to these locations?
'Much of finding the interiors to photograph is luck. One of the best photographs that I made in Cuba was of a building that had a gaping hole in it's beautiful green-tiled roof. I was driving down the street when I noticed the roof and entered to find the most amazing interior. It was a grand home on Fifth Avenue, also known as embassy row. It was just luck and driving down many, many streets. I have found that the more I look, the better my luck'.
In an interview with WebUrbanist, you mention that many of the spaces that you have photographed in the past don't exist anymore. Is it part of your process to follow up and photograph locations multiple times during different stages of change and decay?
'I don't really photograph sites over and over again. I think photographs present themselves at certain times. The condition of the building, time of day, the light, the sky and my feeling at that moment. I've never believed that an urban facade has a 'decisive moment', as defined by Henri Cartier-Bresson, but I think there is a moment when even a building presents itself, and it is the goal of the photographer to be in that moment and capture it on film'.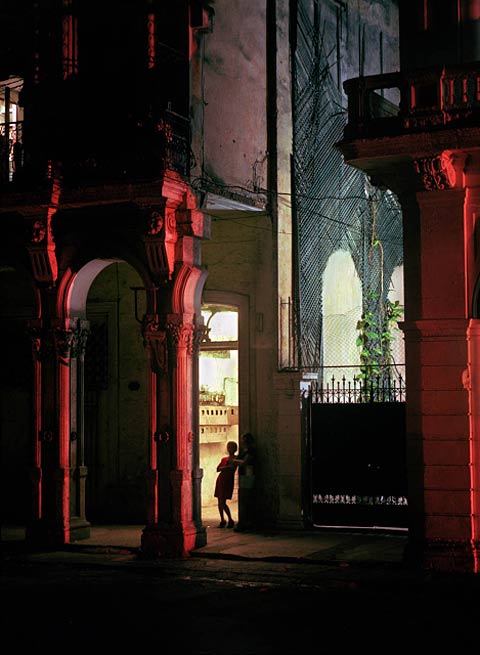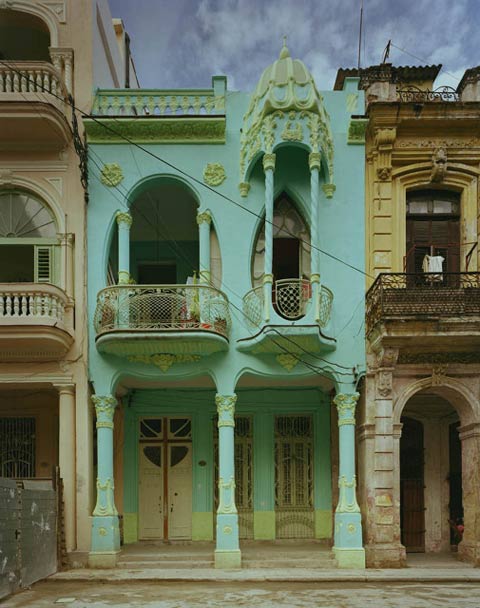 You still shoot with film, but you also Photoshop and a 44-inch wide-format printer. Can you talk a bit about the decision to stick with film while simultaneously embracing new technology?
'I feel that film records much more information than a digital capture. My scans from a 4×5 color negative are about 230 megabytes and files that size allow me to print 72 x by 96 inches. I feel it is important to print the interiors on a large scale to allow the viewer to enter the photograph both figuratively and almost, literally. Also, the color negative film has a broader range than a digital photograph. A color negative has about 9 stops of exposure from detail in the shadows to detail in the highlights, while digital camera range is about five stops. I always work with available light and therefore I need extremely long exposures. Film does much better than digital cameras in low light situations as digital tends to get noisey in the shadow areas. I chose to work in Photoshop because it is simply the best darkroom I could ever have imagined. I am able to make prints that I could never have made in the darkroom. Never. I have amazing control over the quality of the print'.