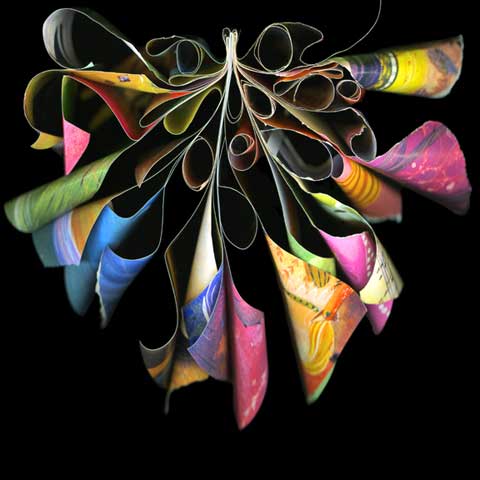 Cara Barer is a fine art photographer living and working in Houston, Texas. This series of work has most recently been shown at Red Dot Miami, the Foster White Gallery (Seattle), Paragraph Gallery (Kansas City), Davis Orton Gallery (Hudson, NY) and Andrea Schwartz Gallery (San Francisco). Of her work, she writes, 'My photographs are primarily a documentation of a physical evolution. I have changed a common object into sculpture in a state of flux. The way we choose to research and find information is also in an evolution. I hope to raise questions about these changes, the ephemeral and fragile nature in which we now obtain knowledge, and the future of books.

'I arrive at some of my images by chance. Others, through experimentation. Without these two elements, my work would not flow easily from one idea to the next. A random encounter on Drew Street with the Houston Yellow Pages was the primary inspiration for this project. After that chance meeting, I began the search for more books, and more methods to change their appearance.
I realized I owned many books that were no longer of use to me, or for that matter, anyone else. Would I ever need "Windows 95?" After soaking it in the bathtub for a few hours, it had a new shape and purpose. Half Price Books became a regular haunt, and an abandoned house gave me a set of outdated reference books, complete with mold and neglect. Each book tells me how to begin according to its size, type of paper, and sometimes contents. With the discarded books that I have acquired, I am attempting to blur the line between objects, sculpture, and photography. This project has become a journey that continues to evolve'.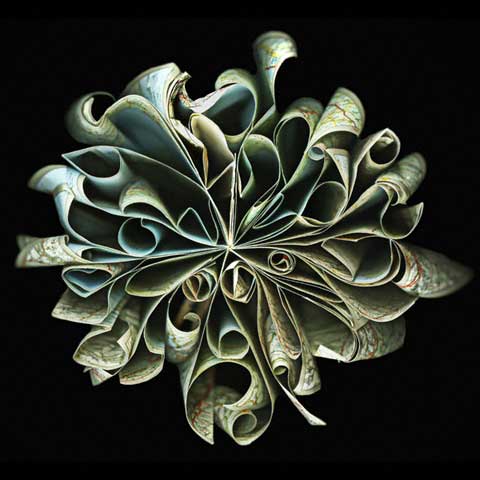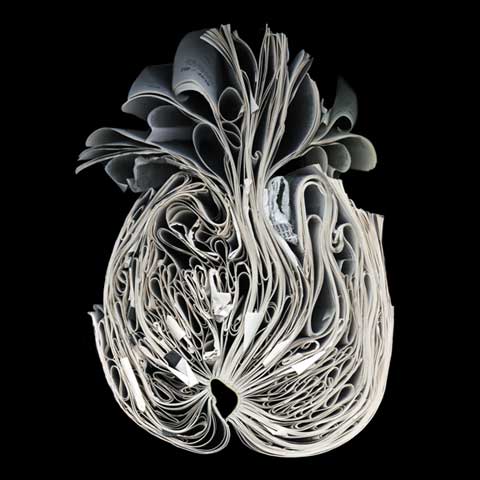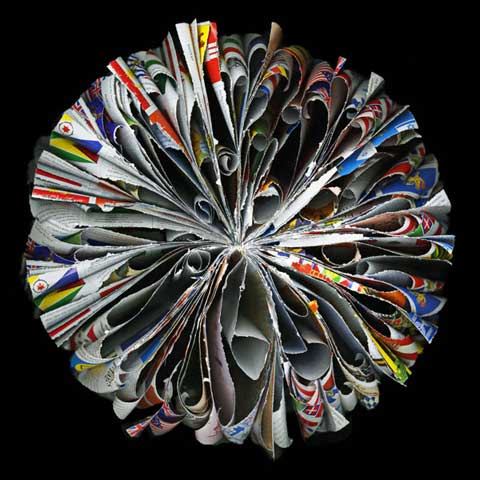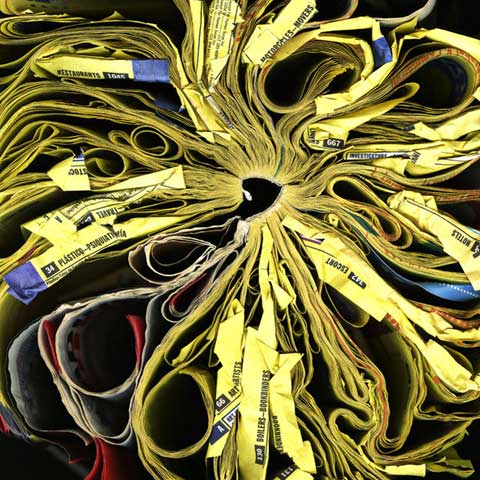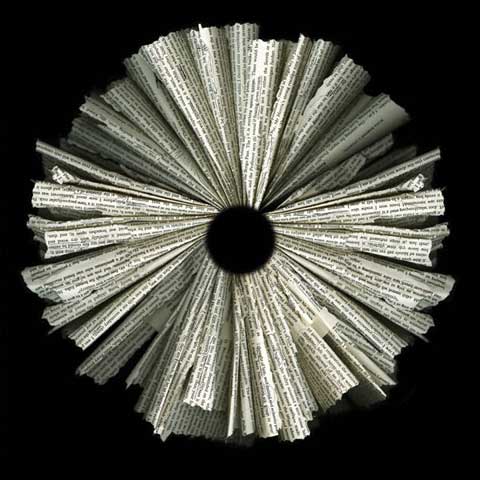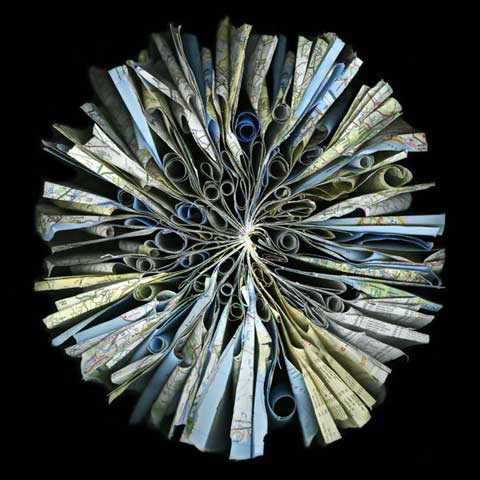 Via Trendland