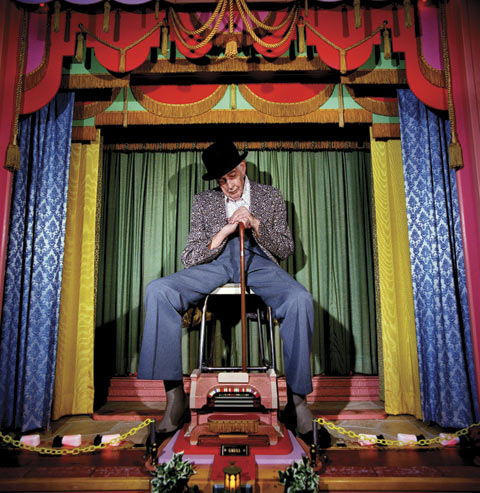 Kendall Messick is an artist who works with photography, film, video, and other media. His award-winning documentaries have been featured in various film festivals and have been widely broadcast on PBS stations. His photographs can be found in the permanent collections of the Museum of Modern Art in New York City and the Smithsonian Institution in Washington, D.C., and have been widely published. 'The Projectionist', which documents the life and work of outsider artist Gordon Brinckle, has just been published by Princeton Architectural Press.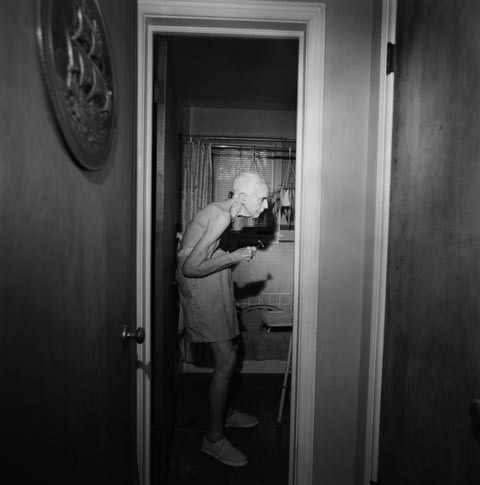 You've dedicated almost ten years to Gordon Brinckle and his amazing Shalimar Theatre, which he meticulously designed and constructed in the basement of his 1950s home in Middletown, Delaware. What makes this story so special for you?
'I found Gordon's story to be inspiring, for, despite what might have otherwise been insurmountable obstacles, he persisted in realizing his dream of owning and preserving the movie palace experience by creating it in his basements. His ingenuity, consistent vision and dedication to this pursuit led me to feel a deep kinship with Gordon as a fellow artist and the fact that I was able to share and preserve his artistic legacy is both a privilege and a responsibility'.