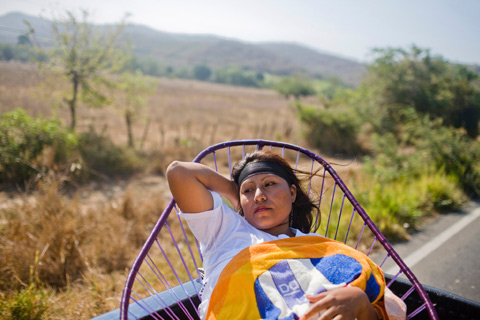 Ross Mantle is a freelance photographer based in Pittsburgh, Pa. He holds a degree in Visual Communication from Ohio University and has worked for newspapers and on projects throughout the United States and abroad. His work has been featured in publications worldwide, including The Wall Street Journal and the New York Times, among others. Mantle's personal work often focuses on the quirks of American life and the unique relationship between person and place. He enjoys riding bikes, eating cheap burritos and making iced tea.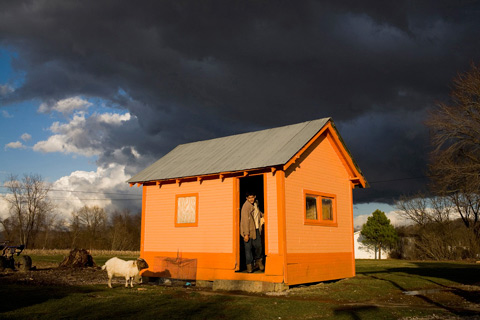 How did you come across this migration of immigrants from the South into Appalachia and how did you establish a relationship with this community?
'The owner of an agricultural supply company mentioned the migrant community in Meigs County, about a half hour south of where I was living at the time. I didn't look into it until the following Spring when I was looking for a story for class. I made a bunch of calls and mostly ran into dead ends. Someone eventually suggested going to the Ash Wednesday mass the following week.
'I met two women there and spoke to them about what I hoped to do. They were very kind and willing to let me spend some time with them. Their boss was open to letting me photograph at his greenhouse. I started the project photographing there and a lot of contacts developed from that.
'I kept showing up every day or two and the relationship with the community grew from there. I would spend time with one household and they would introduce me to another family at a party, or I would visit another couple on the suggestion of their friends. Over a few months, I built a good relationship with the whole community'.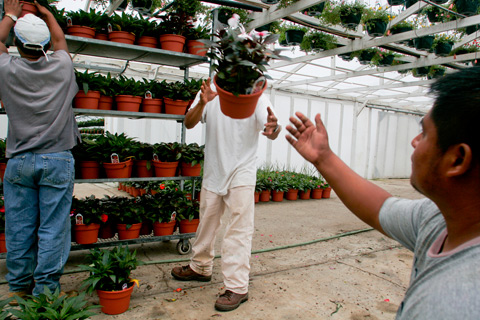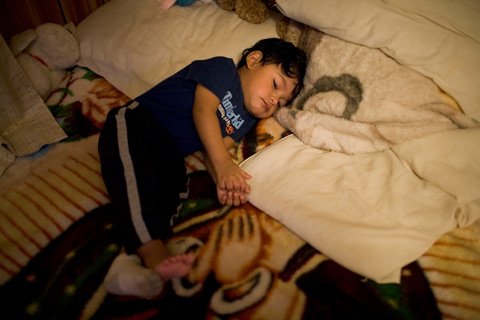 Along with southern Ohio, you also shot in Oaxaca, Mexico for this series, Between Lives. What was the idea behind shooting in Mexico?
'I wanted to explore the idea of immigrants living in a state of limbo. Their lives are taking place directly and indirectly in both Ohio and Oaxaca, but they are not fully attached to either. In going to Oaxaca, I wanted to photograph the other side of this life in which they are not present, but where their income is sent, where their loved ones are living, and their support is being felt'.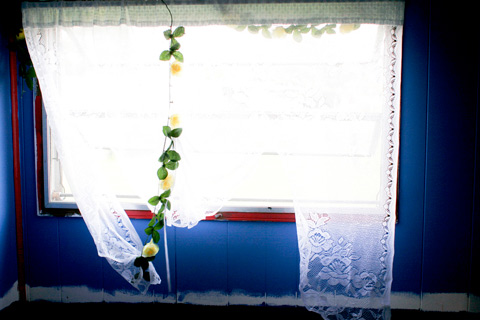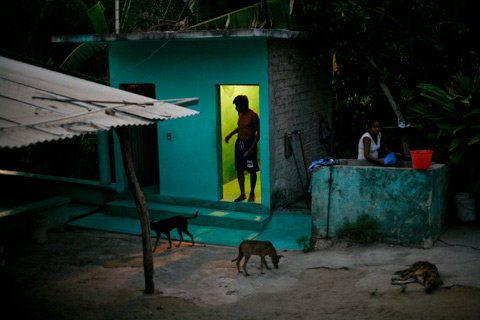 How big is this community that you photographed and what is the nature of their relationship?
'There are about 30 to 40 full-time residents between southeastern Ohio and a neighboring West Virginia community. In the summer, the number rises as migrant workers follow the crop up from the south, and then returns to normal when the growing season ends in the fall.
'It's tight knit, as most of the people are related in some way — whether siblings, cousins or through marriage. They have a good relationship with many of the Americans. They work for, or with, many of them and have at least built an understanding and respect, if not a friendship.
'It's very isolated, though. The towns they live in are tucked away in the hills along the banks of the Ohio river. It makes it more difficult to find consistent help from organizations and groups that are based in larger urban areas with bigger migrant populations'.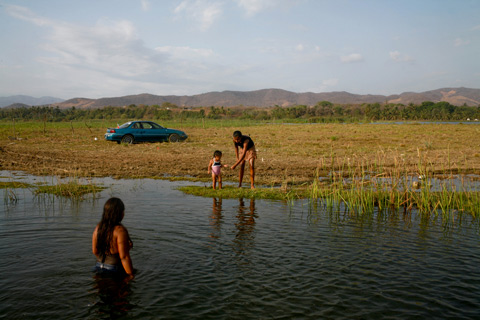 This work is extremely intimate. How long did you spend photographing this community and were any of the shots pre-meditated?
'I spent a couple years, on and off, with the community during the time I was in school. I was away from Ohio for a portion of that time, so lot of the work came in the last 6 or 8 months that I was focused on the project.
'I had a number of topics and ideas that I wanted to photograph and I tried to put myself in the situations to make those images, but it was all un-posed for, with the exception of a couple of portraits. Even those were made in the scene that I saw them'.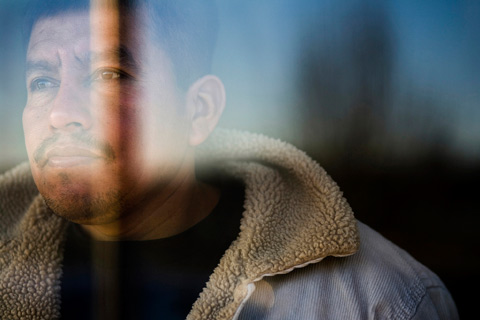 The quest for the American Dream seems to be a re-occurring theme in your work. Would you say that this community is in search of the American Dream?
'They're in search of a better life and more opportunities for their families, children and themselves. They came to America to find these, but I'm not sure that they are in search of the American Dream as we understand it in the US.
'In this project, and my other work, I try to explore the different facets of the American Dream and contemporary American life. It's complex and changing.
'The American Dream takes on a different meaning from person to person and place to place. The idea played an important part in my personal understanding of this community and its place in America, but it's impossible for me to say if the American Dream applies directly to the individuals in the Between Lives series'.