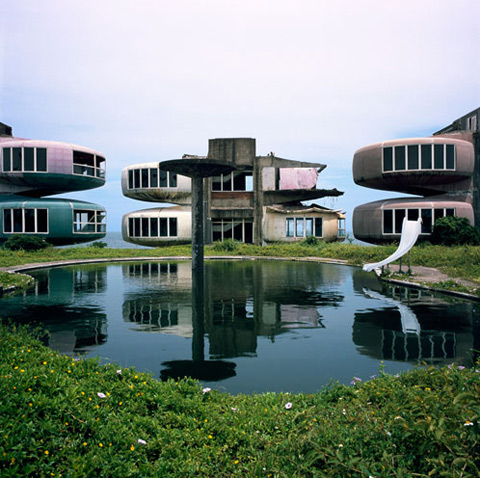 Magda Biernat was born in Poznan, Poland. She obtained a MA Degree in Marketing and Management from the Adam Mickiewicz University and a BA degree in Photography from Wielkopolska School of Photography. After moving to New York, she started working for Magnum Photos, where she acquired experience in running a photography business. Magda Biernat was introduced to the field of Architectural Photography when she took a workshop with Norman McGrath at the Maine Photographic Workshops. Not longer after, she started assisting Mr. McGrath on different architectural jobs. To better understand the world of architecture and design in 2005 Magda began working at Metropolis Magazine as a Freelance Photo Editor. She currently lives and works in New York. Her series, Continental Bounce, is on view at Clic Bookstore & Gallery.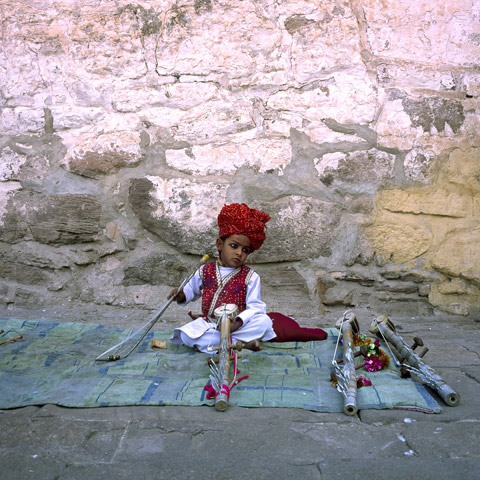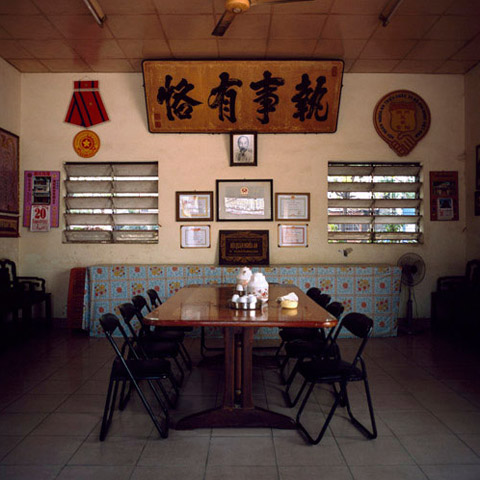 You traveled the world for a year, photographing buildings, interiors and people in some 17 countries for this series, Continental Bounce. What encouraged you to embark on this adventure?
'I've always loved traveling and took any possibility I had to go and explore new places. A few years before my 30th birthday I told my husband I'd like to travel the world for a year. That's when we started to plan it. It was sort of a present for my 30th birthday. We selected places neither of us had ever been to before and marked them all on a huge world map that we'd hung on our wall'.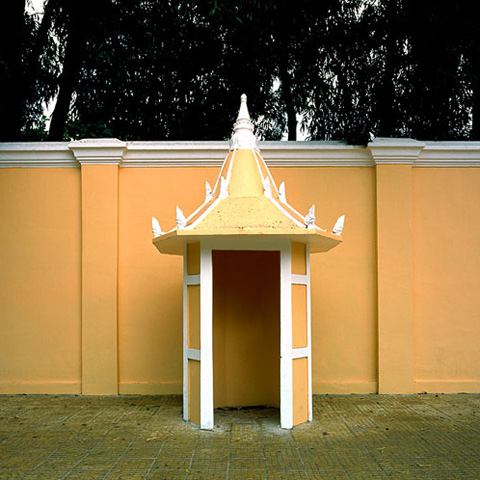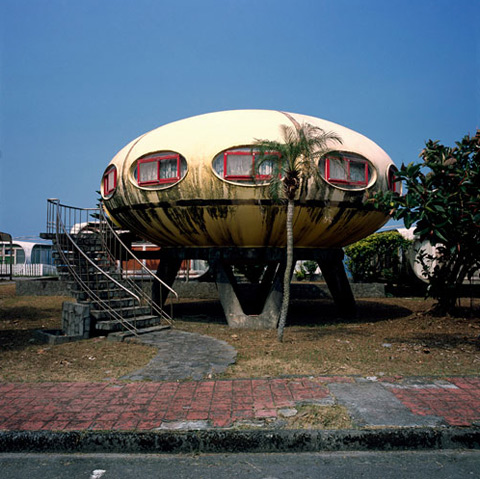 Did you research locations that you wanted to photograph or come upon them by chance?
'Most of the places I photographed I learned about during our trip. We did a lot of couch-surfing, either with friends or through the website CouchSurfing and stayed with local people who were able to tell us about places that might not have been listed in a guidebook. I generally prefer off the beaten track travel'.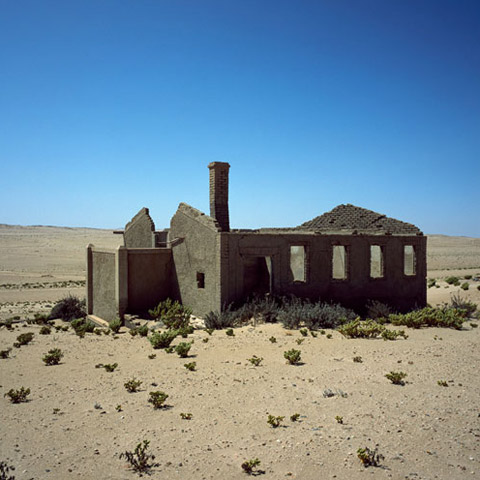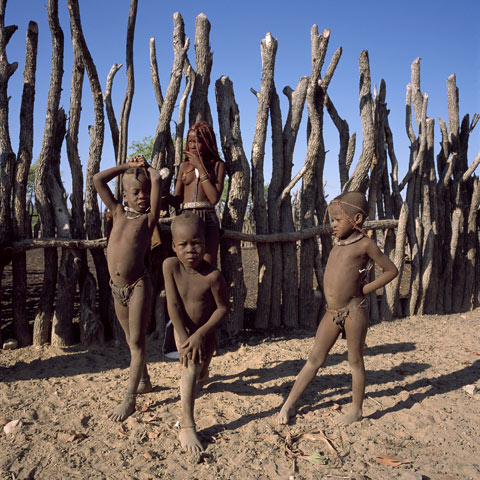 You're currently selling your book, Continental Bounce, through Blurb. What made you decide to self-publish this work and how have you gone about getting the word out?'
'The book was a way to edit and put all the visual stories into one piece. It was a way to share our travels with family and friends as well as people who hosted us during our trip. I decided to self publish it because I was able to do it right away instead of waiting for a publishing house to pick up the idea. I am still hoping to find a publisher and maybe publish a different version of it. As for the promotion of the book, I sell it through my website and the gallery that exhibits my work, Clic Bookstore & Gallery'.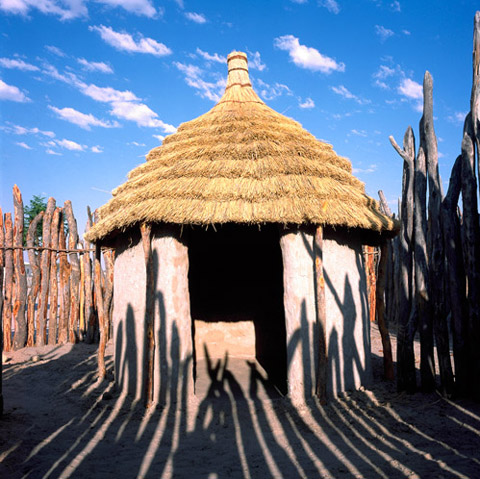 Did you shoot film for this project, and if so, how much did you shoot and what were some of the limitations on the road?
'Yes, I did shoot film. I use a Mamiya 6, a medium format camera and transparency film. I think all together I used about 160 rolls of 120 film. That is about 2000 frames. I have to say that I am very selective about what I shoot and I usually take only one frame per subject, so this way I was able to cover a lot of ground with that amount of film. I had about 30-40 rolls of film with me at a time. Then I was developing them in big cities like Cape Town, Sydney, Taipei and Beijing. We also met some friends and family members along the way, who came to join us for part of our trip, and they always brought a new film supply for me and took the exposed rolls or developed film back home with them. Of course there were many difficulties, such us going through many security checkpoints with Xray machines, and finding a good lab to develop the film, but I think I managed well'.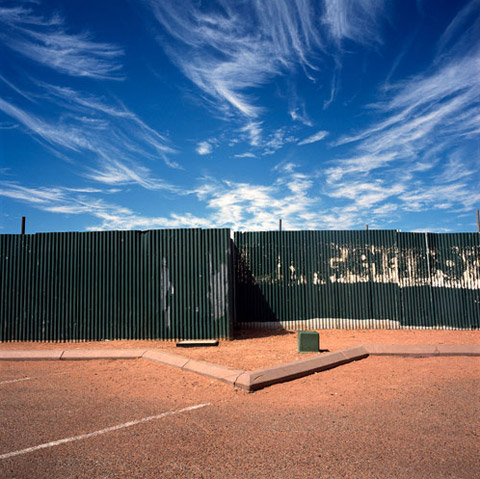 Can you talk about your editing process for the book?
'First I scanned all the photos and printed them as small 3×3″ prints that I could then arrange in different sets. I was laying them down on the floor for weeks until I narrowed them down to a manageable number. I also looked at different books for inspiration. Even though the majority of my photos do not have people in them, as I concentrate on the structures and spaces, I wanted to include the portraits of all the amazing people we met on the way in this book. Again, it was supposed to be more a record of our travel then a coffee table book. That is why it is also structured chronologically by different continents we visited'.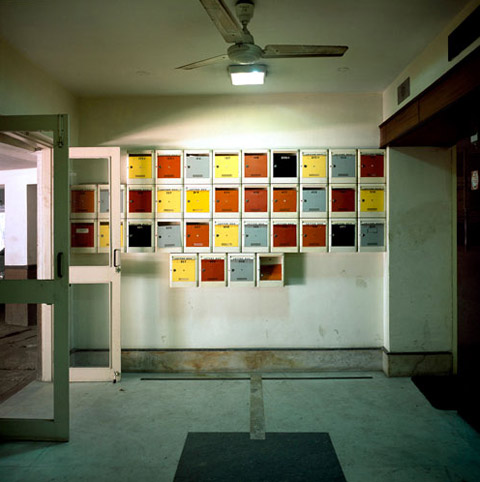 You were one of ten recipients of the TMC + Kodak grant. How do you plan on using the years supply of Kodak film? Can you talk a little about the project you are working on and why you choose to stick with film?
'Yes, I was lucky to be among the 10 winners and I am very happy about it. I think film is still superior to digital at least for the type of photography that I do. I also think I am more cautious and concentrate better on the scene while shooting with a film camera. Having the limitation of 12 frames only, makes you carefully choose the shots and think about the composition.
'The project that I am currently working on, which happens to be also my project for the MFA program that I am pursuing at the Transart Institute, is called "The Other in Me". It explores the themes of cultural identity, displacement, diaspora and home. By photographing apartments of people who like me came from other countries, by circumstances or choice, I want to see how much of our roots and cultural identity we incorporate in the design of our homes. The project is still under development, so I shouldn't say more'.