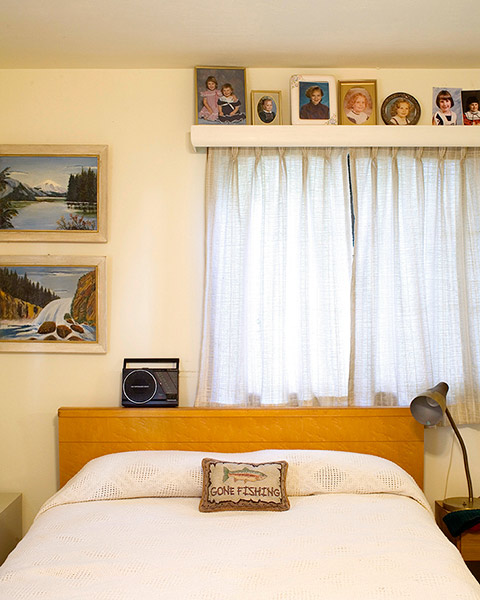 Kevin Miyazaki is a photographer working out of Milwaukee, Wisconsin. Some of his clients include AARP, Departures, Food & Wine, Fortune, GQ, and The New York Times. He is represented by Redux Pictures.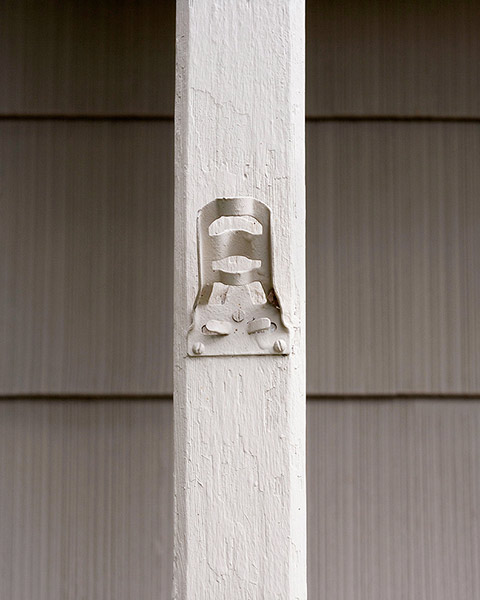 In your series Camp Home, you effectively created evidence, as you say, of people held in the Japanese internment camps in WW2. This project has an interesting back story. Could you explain what spurred you into wanting to create this body of work of photographic evidence of these places?
'My father was born and raised in Tacoma, Washington, and his family was sent to two different internment camps during WWII. The first was Tule Lake Relocation Center, which was located in the northernmost tip of California. I made a visit to the site a few years ago, while driving from San Francisco to Olympia, Washington, expecting to find a plaque or historical marker. I did find a marker, but also learned of the history of the region following the war.
'The land was divided up into homesteads, and given to returning veterans to start farms. These were young men, mostly from the West Coast, who had fought in the Pacific and in Europe. They arrived to the area to start their new lives, after the Tule Lake camp was shut down and all the Japanese American families had left. Buildings from the internment camp – the barracks in which the families lived – were given to the homesteaders to aid their new start. So the farmers, who had nothing but a piece of land to begin farming, used these buildings as houses and outbuildings.
'Many raised families in them, and continue to live in the structures today. I'm interested in the transformation of the buildings and aim to capture the essence of human presence and habitation. During the war, interned families were not allowed to have cameras, so there's a gap in the collective Japanese American family album. My photographs reference time spent and lived with the walls of the structures, both past and present'.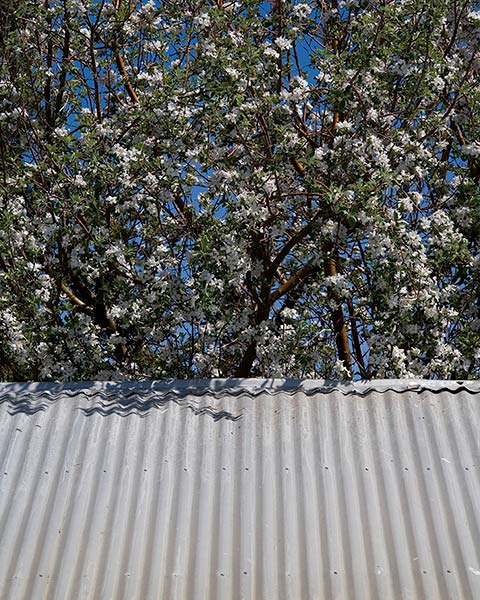 What is your process for finding the places to photograph, and how is your idea generally received by those who may occupy the spaces you're looking to make images of?
'I drive the countryside looking for the buildings, which are easy to identify by their scale and dimensions. I simply knock on doors — and overwhelmingly, people are gracious and curious about the project. I've spent hours in kitchens and living rooms sharing family stories. This aspect is really important to the project, in my mind — the coming together of people with very different and uniquely American family histories'.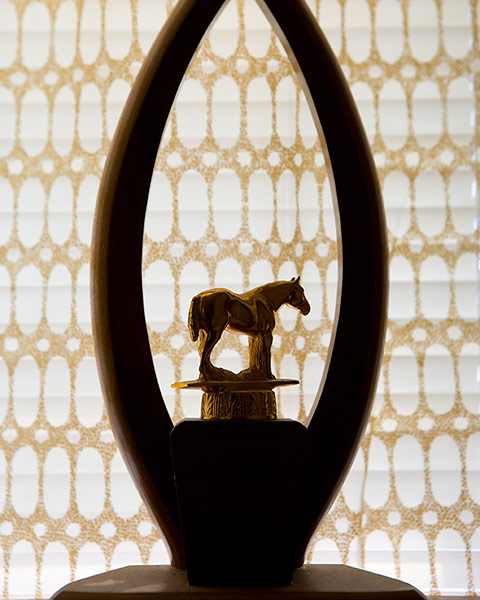 Given your heritage, it seems this project has an especially personal connection for you. Have you come across any locations, scenes or even details that gave you significant pause in this project?
'My father was 13 when he entered Tule Lake, so I think the elements which reference adolescence (a basketball hoop, bb guns, a trophy) hold a special meaning. But in general, I think most Japanese Americans of my generation feel both connected and distant from the internment story.
'Our parents usually didn't discuss the internment in great length, and we weren't always as curious as we should have been. So in some ways, I feel an ease of distance from the emotional aspect of the family history. On the other hand, it's quite powerful to think that I could be standing in a building that my family once lived in'.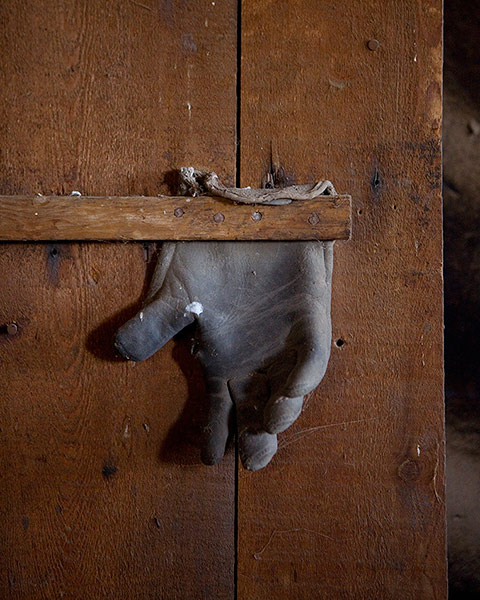 Do you have any finite hopes or goals for this project or is this more of a matter of personal exploration for you? Is there any work left to be done and if so what challenges do you see in filling it out?
'There are still buildings to be photographed and people to be met, and I'm overdue for another trip. As far as goals, it's important to me that the work is seen on the West Coast, where many Japanese American internees still live. I've been fortunate to have pictures from the series exhibited in group shows at the Rayko Photo Center in San Francisco and the Photographic Center Northwest in Seattle, and I hope to find other venues in the future'.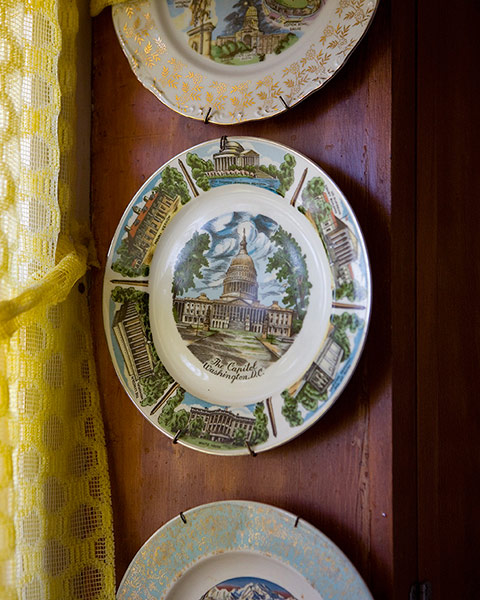 Your projects are created with digital 35mm gear. The type of thoughtful and inherently still images you are making seem like the perfect subject matter for a camera that allows you to slow down and make only 1 or 2 images. Why not large or medium format?
'Indeed, all my work these days is made with 35mm digital cameras. In the past, I had shot with medium and large format film cameras for both my editorial and personal work. After switching to digital a few years ago, it took me a while before I felt like I could make the same types of pictures.
'With film, I picked up a specific camera with unique physical features and limitations, which I knew would put me in a specific place while making pictures. But with digital (35mm, since I can't afford medium format), I'm trying to make a variety of pictures — both personal and for clients — all with one camera. I've come to peace with that, though, and feel like I'm making the same pictures I would have made say, with 4×5. The technical advantages with digital help this project specifically, as there are sometimes issues with the amount of time I have to shoot, and with light levels and quality (I'm shooting all natural light for Camp Home)'.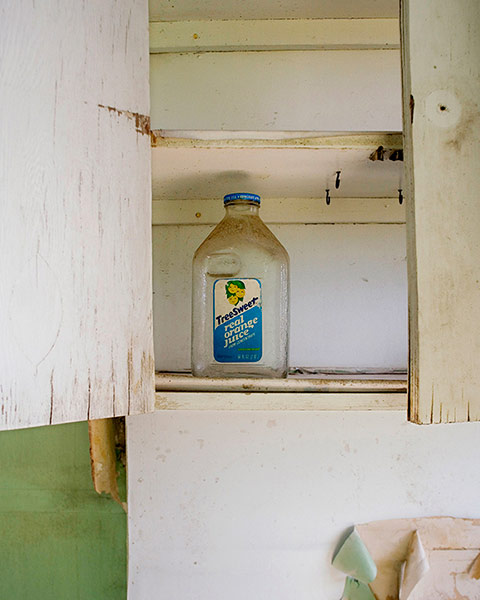 Given documentary photography's general tendency to portray moments, human relationships and intimacy, why have you chosen to make this series one of essentially still objects and inanimate scenes?
'I'm interested in what space and objects can say about the people to whom they are most intimate. In Camp Home, I'd like viewers to understand that these buildings have a long, and somewhat complicated history, if perhaps only under the surface — not unlike the history of our country in the last 60 years. But photographing places and things void of people is a theme common in all of my personal project work. I've been working on a new set of pictures called Within Reach — small, intimate details from around my house. I think if you begin adding up all the small details, you'd start to get a good picture of who I am'.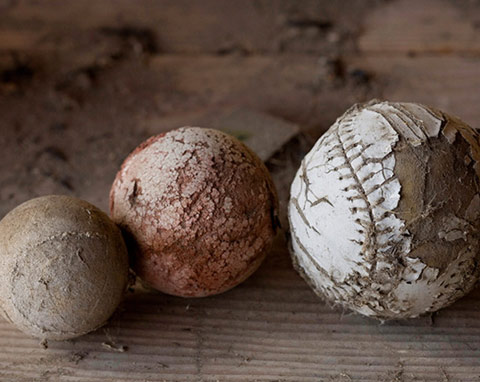 Were there any personal barriers you had to overcome in embracing your still life work?
'When it comes to making personal work, I think it can be difficult coming from a background of assignment-based editorial work. In editorial photography, you're always problem-solving. You're given a starting point, from which you then make the best of the situation, for the integrity of the story and publication.
'Making personal work, you're free from that given starting point, so anything is possible — which can be both liberating and frightening. In my fine art work, I always try to remember that I own the project — the original idea, the pictures, and everything associated with it. I'm not creating photographs in order to meet a deadline or please a photo editor, so I have complete freedom to succeed or fail on my own terms'.