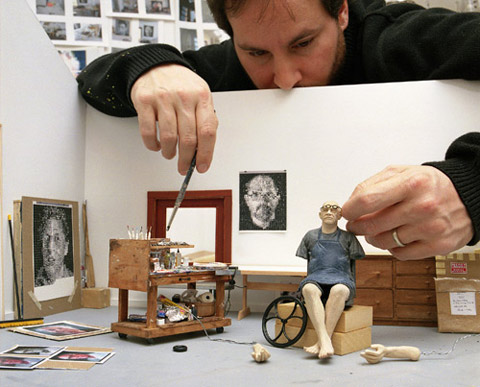 Sage Sohier has been photographing people in their environments since she graduated from Harvard University in 1976. Her monograph, "Perfectible Worlds" was published in 2007. Other series have included, "Mother," "Peaceable Kingdom" (people and their animals), "At Home with Themselves: Gay and Lesbian Couples," and "About Face" (people with facial paralysis). She has been awarded John Simon Guggenheim and National Endowment for the Arts fellowships, and her work is in the collections of the Museum of Modern Art, New York, and the San Francisco Museum of Modern Art, among others. Her work on assignment has appeared in The New York Times Magazine, LIFE, Newsweek, Outside, and Oprah Magazine, and she has taught photography at a number of schools in the Boston area, most recently Harvard University and Massachusetts College of Art. She has exhibited widely, and is represented by Foley Gallery in NY.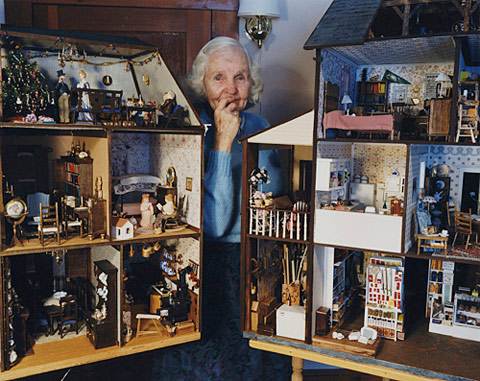 Your Perfectable Worlds series (and monograph) features people with odd jobs, hobbies, and preoccupations. How did you go about finding and photographing the subjects for this series and how long do you spend with your subjects before pulling out the camera?
'For "Perfectible Worlds," I found my subjects mainly through word-of-mouth. I told all my friends, acquaintances, and people I met what I was working on. I also researched online – looking up hobby clubs, and e-mailing people about what I was doing. Many of the people I photographed knew other people, and so a network evolved. I usually spent half an hour to an hour talking to people and looking at their creations before beginning to photograph. Sometimes more than half my time was spent in this way'.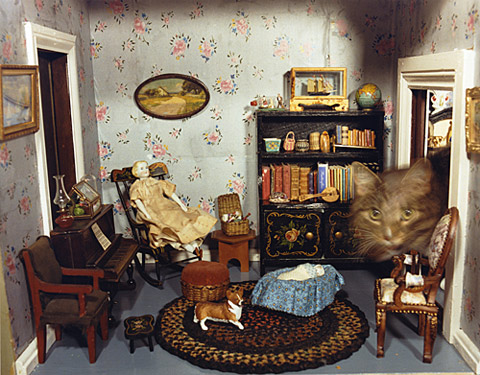 Can you talk about photographing the cat in the dollhouse?
'Anne P. was showing me her pre-Civil War dollhouse when her cat jumped in. "Purrl" was very delicate, somehow managing not to upset any furniture and not to step on the baby or the miniature Corgi. All the while, Anne's two real-life Corgis were barking wildly in the back yard, undoubtedly jealous of the attention that Purrl was getting'.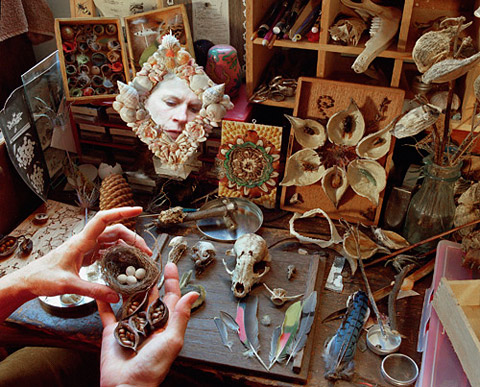 What are some of the more interesting commissions you've received due to this work?
'The New York Times Magazine ran a number of the "Perfectible World" pictures as I was taking them in their column, "What they were Thinking." Newsweek hired me to photograph students at a Mortuary School, and AARP hired me to photograph a family of Tai Kwon Do medalists at their home in Texas. My commercial Rep in NY is Bill Charles, who is great at finding artists editorial and advertising work based on their personal work'.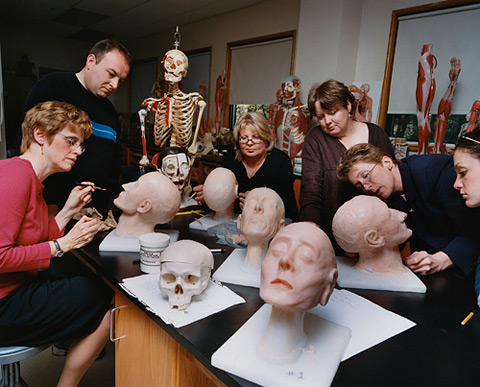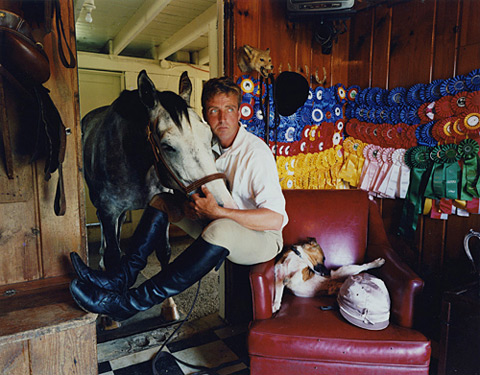 Many of your images feature pets. Is this just a personal preference for photographing animals or are there other reasons for doing this?
'In the 90's, I did a series called "Peaceable Kingdom" (about people and their pets), which I'm working on again currently. When I was growing up in Virginia, my family always had four dogs, as well as the occasional cat, rabbits, and a blue jay that we rescued, raised, and set free. So, I am drawn to animals and love the relaxed chaos that ensues in their presence'.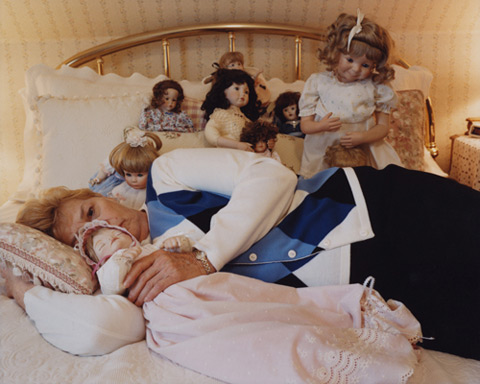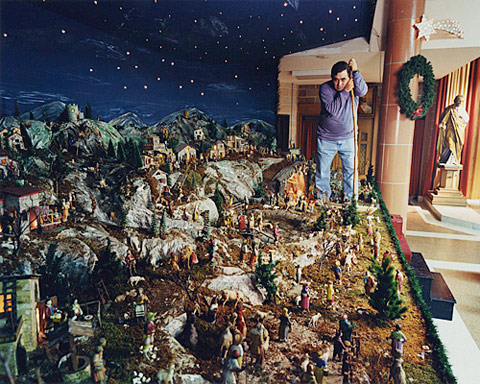 Going into a shoot, do you have specific ideas on how you want to shoot your subjects, or do you generally just go with the flow?
'I always have ideas going in to a shoot, and they usually have nothing to do with what actually happens/ how the picture turns out. But if I didn't spend that time imagining the possibilities in advance, I doubt that the pictures would have the same energy'.