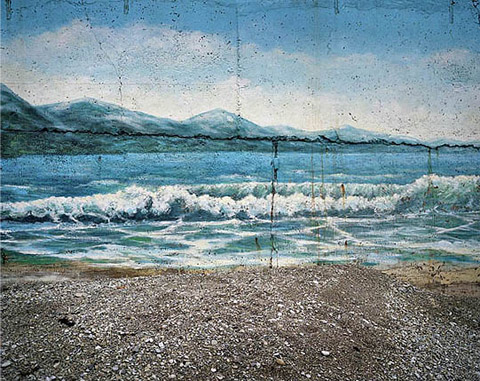 Rafal Milach was born in Gliwice, Poland. Ater graduating from the Academy of Fine Arts in Katowice, and the Institute for Creative Photography in Opava (Czech Republic), Milach moved to Warsaw where he started to work as a freelance photographer for Newsweek Poland, Polityka and Przekroj magazine. Aside from his editorial assignments, Milach has been working on personal projects such as The Grey, Disappearing Circus, Ukraine by the Black Sea, and Young Russia. His work has been awarded in contests such as World Press Photo and Pictures of the Year International and most recently he won the Photography.Book.Now Grand Prize for his book, Black Sea of Concrete. He is the co-founder of SPUTNIK, the collective of photographers from Central-Eastern European region, and is represented worldwide by Anzenberger Agency.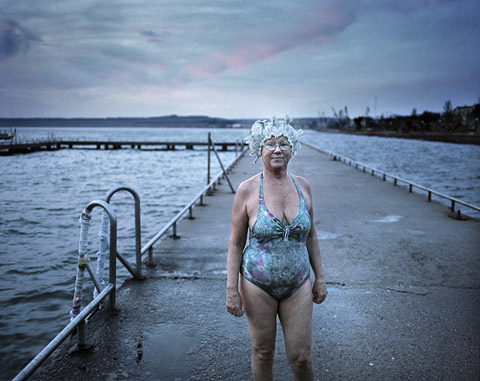 Your series, Black Sea of Concrete, which was commissioned by Altemus, is part of an ongoing project on the Ukraine. What criteria were you given to work with and how did you decide to photograph man's relationship to the Black Sea?
'Eight photographers from Sputnik Photos collective were asked to cover contemporary Ukraine. Some got particular assignments, but I was free to choose the topic. As I knew I would be working in winter, I decided to go to the Black Sea. I wanted to have raw landscapes and real people. It was the only time of the year when I was able to avoid the tourist facade. The other reason why I picked the Black Sea coast was the fact that, for many years, it was a place where the entire Soviet Union went for summer holidays. Since the Orange Revolution in 2004, Ukraine has been an independent country, but still, very often, people are not able to detach it from its Soviet past. You can feel that strange mixture by the Black Sea coast'.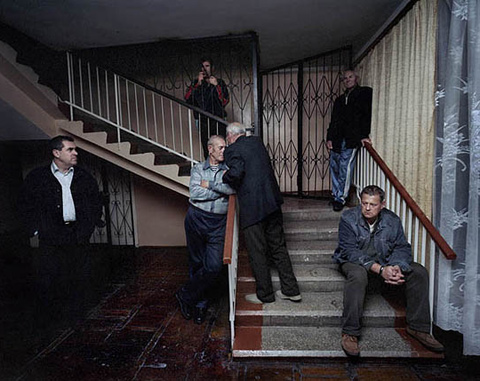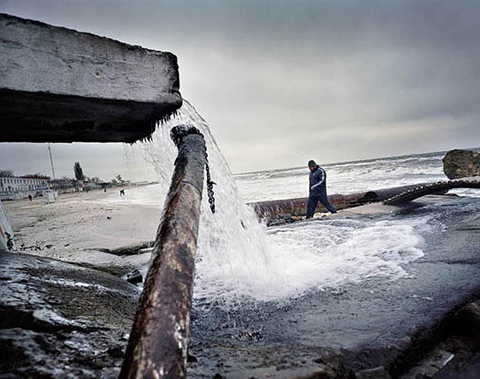 You shot this series in the Winter of 2008. How much did the weather factor into your planning for this series?
'Because of my tight schedule, December 2008 was the only time I could go to the Ukraine at the time. But that suited perfectly to what I wanted to shoot'.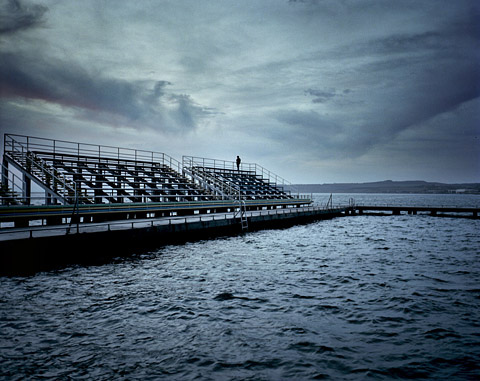 You have recently won the Photography.Book.Now contest and the $25,000 Grand Prize with this work. Do you have plans to start a new project with this funding?
'I'm currently working on two other projects. I hope one of them will turn into a book next year. It will be about Russia. This money will be very helpful'.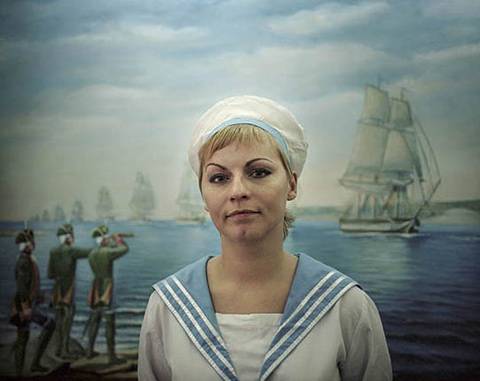 There is a lot of texture in these images. Were you shooting film for this project? If so, do you think you would have been able to obtain the same result with digital?
'I was shooting on medium format film. It makes me quiet and this is my preferable way of working. Sometimes I get crazy when working digitally'.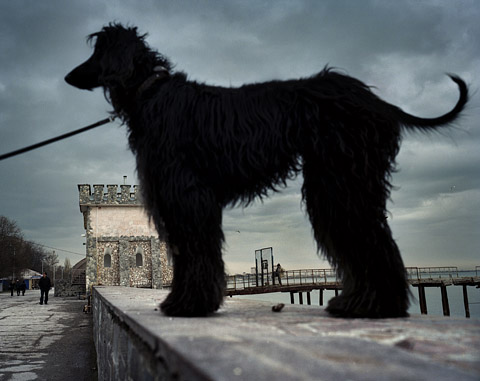 You produced an excellent video to go along with this series. What role does video play in your work, and is this something that you see as becoming more and more important?
'As most printed media is shrinking, and most magazines switch more and more online, I think multimedia has a great future. Multimedia gives the opportunity to present large essays, which is almost impossible in printed media today. Another advantage of multimedia is sound and video. We can't show everything in still images. There are situations in which you want to hear the sound or to see how people move, look and speak. All these things give the possibility of creating a much more completed and powerful story. It's really difficult to produce a good piece. It requires a lot of time and work from a whole team of people'.