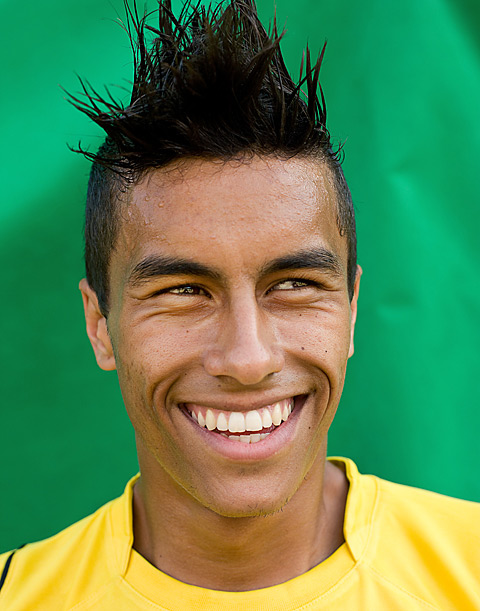 Jason Gould's passion for sports photography goes back to 1985 when he was building snowboard jumps with friends and photographing each other launching skyward. After attending college at UNH Jason spent his twenties traveling and competing internationally as a road cyclist. In 1999 Jason traded in his life on the bike race circuit to move back to NYC and start focusing on a career in photography. In the ten years since, Jason progressed from cyclist to photographer, he has been shooting for clients such as Adidas, Cannondale, Foot Locker, Gatorade, Jetblue, Nike, and Reebok, and editorially for Bicycling, Runners World, Seed, Slam, Trace, Ware, and Wad, among others. Most weekends of the year you can find him in a whitewater kayak somewhere in the northeast, all too often upside down.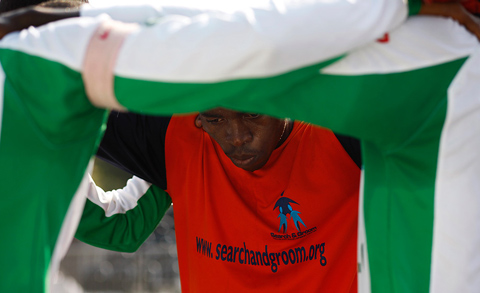 How did you first become aware of Street Soccer USA and what made you start documenting homeless soccer players?
'My agent came across an article in the NY Times about homeless soccer and we both felt like it could be a great idea for a personal project. I went to meet the team from NYC and the director of the program and they were excited to invite me along to photograph them in Washington DC at the National Championships and then on to Milan Italy for the World Cup'.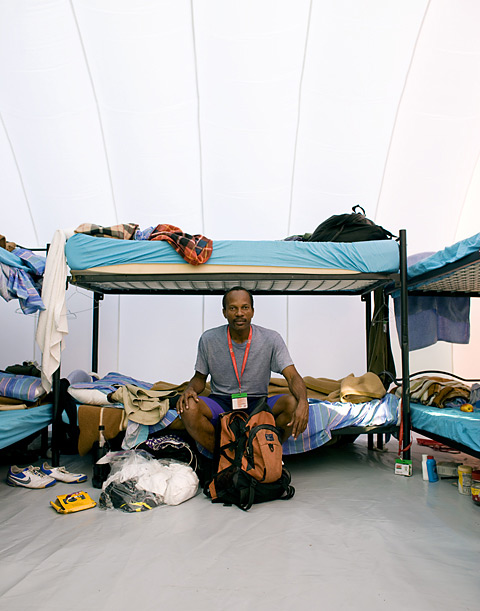 You've mainly concentrated on shooting the men on the field and the surrounding area. Have you thought about photographing them in their environments as well?
'For me, the project is about sport more than what goes on away from the soccer pitch for these players. The focus of most of my work is based in sports and I think it's great to be able to photograph these guys in the context of athletics, which I believe brings out the best in all of us. I think the arena of athletics is a great equalizer of people. I look at these guys as athletes first and foremost but, of course, I can't help but have a little added respect for them because I know they face very serious challenges on a day to day basis that most of my other subjects never have to contend with'.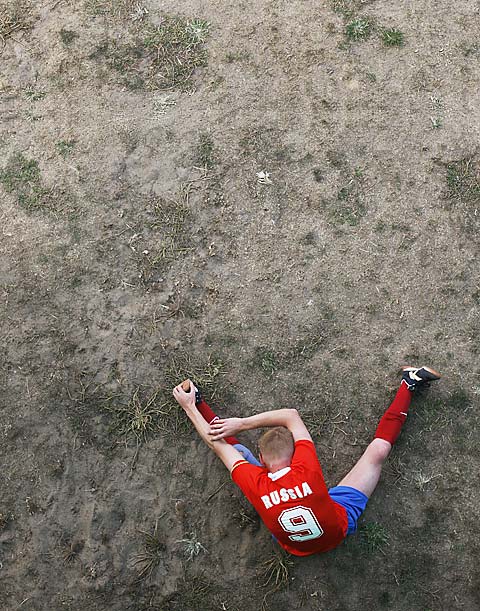 You've shot matches at Chelsea Piers (NYC), the 16-city national homeless soccer championship in Washington, DC, and the Homeless Soccer World Cup in Italy. Have you followed one team throughout this experience and what changes over time have you seen in the men that you've photographed?
'The team that went to Italy was a selection of the best players from the National tournament in DC, players from all over the US. I can't say that I had enough time with them to notice changes but I did get the sense from everyone that they were all very good-hearted people who were genuinely aspiring to better their lives. They seemed to really enjoy the camaraderie of being part of a team and working together towards a goal. I think it was a dream come true to be able to travel to Milan and compete with athletes from around the world for all the players involved. No matter what country they were from and there were 45 countries represented there was an immense amount of respect for each other because they all have shared such similar life experiences. It was clear that there was a deep connection among all the players in that they were all survivors before they were lucky enough to be athletes'.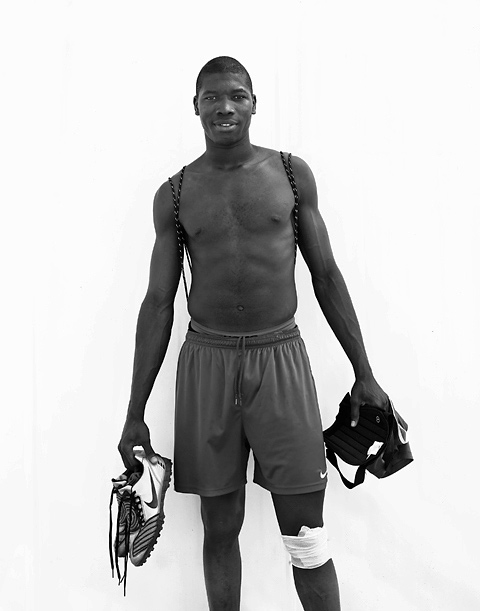 While photographing The World Cup in Italy, you stayed in a tent with some of the players. Can you tell us about this experience?
'All of the athletes (about 500) were put up in a tent city on a military base some distance from the arena. Each country had its own tent and decorated it with their countries flag. The commute back and forth from camp to the arena was about an hour each way involving walking, a subway ride and a bus. It was a lot to do twice a day for guys that were playing their hearts out in the hot sun. I heard a comment from a player one day when he was joking around with a teammate. He said: "I went from being homeless to living in a concentration camp", with a smile on his face. From what I have been told, some of the other countries that have hosted the World Cup event have offered more comfortable living arrangements but everyone made the best of it. Needless to say, it had its challenges'.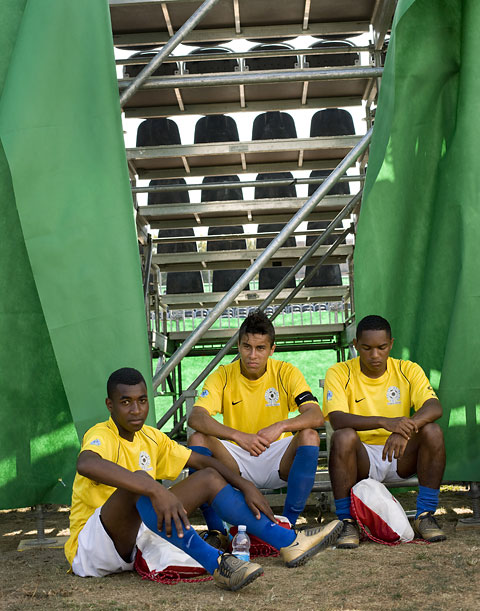 What goals or expectations did you have for the series from the start? Was this assignment personal or commissioned?
'This was a personal assignment from the get go. My goals are always the same: to make beautiful photos that capture the qualities of athletes that we all aspire to possess — grace, pride, power, heart, focus, and humility, to name a few. I'm really happy with the images that came from this story. It was a very positive experience I feel very fortunate to have been able to be part of'.