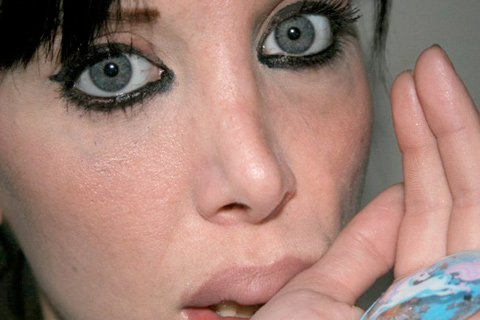 Sebrina Fassbender was born in Harvard, Illinois, and the U.W. Madison Art program for painting and drawing. While there she was introduced to Diane Arbus's Photography in an Art History class, a moment that inspired her to pick up a camera. After obtaining a photography degree in Minneapolis, Fassbender eventually moved to New York in 2004 and started work on her photo series of Women on the Streets, which lasted five years. She had her first showing of the work in New York City in May at Higher Pictures and she is currently showing a Slide Show presentation of her work at Amelie A. Wallace-Gallery at Suny College of Old Westbury.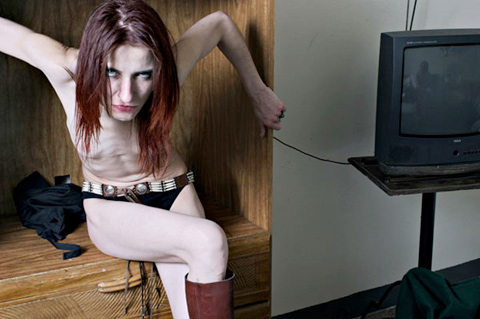 What made you decide to start this portrait series of transient women in the "old" East Village?
'I was in my home town of Madison, Wisconsin, and I picked up a woman named Angie one day hitch-hiking. She had been staying between places and was a call girl in order to make money to survive. We had the most intense conversation about what It was like to be doing that kind of work and be a transient person, how it had affected her emotionally, and the scars it had permanently left on the inside and outside. I related deeply to the things she was saying and we decided to take a picture expressing these thoughts and feelings. Unfortunately, we never got to and after that experience I decided I needed to find other women like her and photograph them. So I packed up my things and headed to New York City, where I felt I had a better chance of meeting women like Angie'.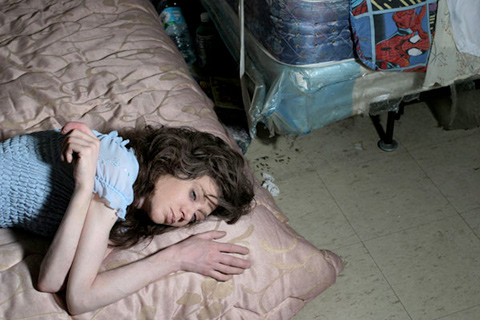 You've been working on this series for five years. How often were you shooting during this time and under what circumstances?
'I kept my camera in my backpack most of the time. It was really important for me that when we were taking pictures, the individual knew it was happening and was experiencing the process with me. I felt like understanding the womens' world was necessary before taking a picture, and I wanted my relationship to be outside of a photograph. The places the women stayed at were often chaotic and dangerous, and many times I felt threatened, but my overwhelming desire to be near the women kept me there'.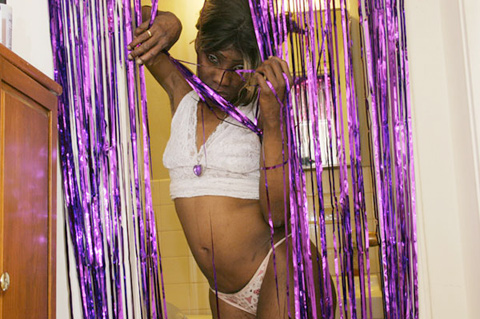 How did you establish trust in this community and how did you go about obtaining access into their private spaces?
'It took me about a year and a half of literally walking the streets of New York City, talking to people and hanging out to meet the first woman I photographed for this series. Trust was established between the women and I by spending a lot of time with them individually and in the spaces they were in. On a more personal level, I could relate to the feelings and experiences they were having. I never felt like an outsider since I was in the same emotional head space as everyone I photographed'.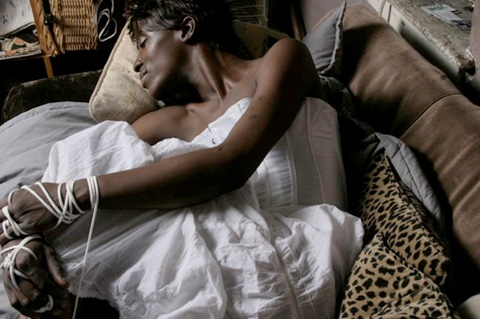 This work has a documentary feel, but you dressed-up and staged the women. Can you talk a little about your process?
'I think the photographs I took are both of the individual and a form of self-portraiture. I often added objects and brought clothing in to heighten something about the individual and my personal feelings about them and their situation. i would spend weeks contemplating an individual and thinking if there was anything I could add to the picture before making it. At times, it would be as simple as a unicorn sticker to express someone's natural childlike innocence in the face of tremendous hardship and tragedy'.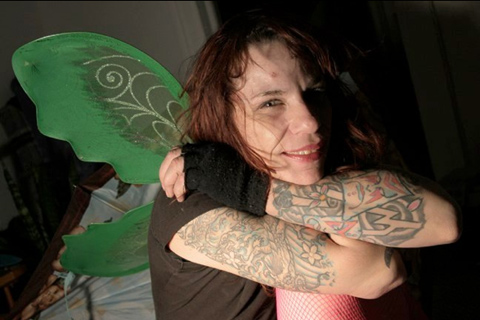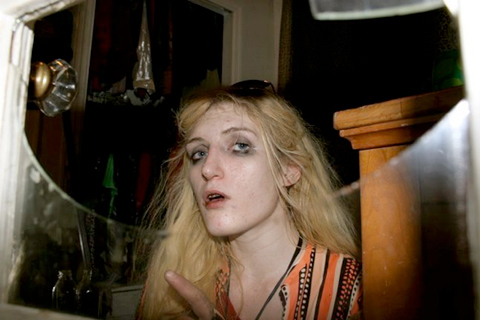 How much time did you spend with the women? Once you photographed them, did you have any further contact?
'I spent nearly every day for five years out on the streets. I really got to know everyone I photographed intimately. Many of the women in the last few years have changed their lives dramatically. They have gotten off the streets, gotten jobs, gone to school and stopped using drugs. For me, taking the pictures was secondary to creating lasting friendships where growth and change could happen'.