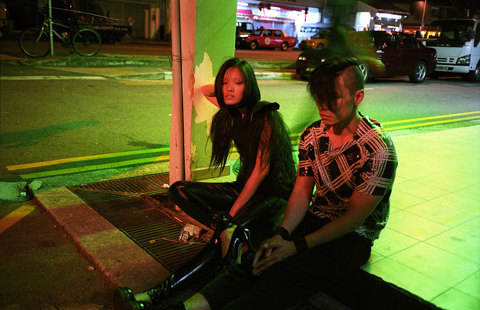 Alecia Neo graduated from the Nanyang Technological University, School of Art, Design and Media with a major in Photography and Digital Imaging. With a great love for people and cultures, her work is often about common human experiences of alienation and loneliness, dislocation and belonging, and the search for self. Portraiture is the main focus of her work. Her latest body of work, Home Visits has received a Honorable Mention in the 2009 Berenice Abbot Prize by juror Tim B. Wride, Curator of the Department of Photographs at the Los Angeles County Museum of Art. Presently, she is working on a collaborative book project on Paralympics.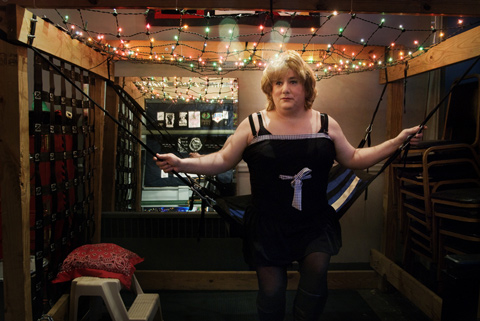 What motivates you to take up photography as your first degree, a course that's decidedly different from the mainstream in a pragmatic environment like Singapore?
'I've always been a visual person, learning faster and more instinctively through images and making things. When I had to decide what journey to take academically, I chose art school. The decision was made easy by the support of my parents, who believed that learning can only be hastened by interest. I decided on photography, even when I started out not able to expose properly. As naïve as it sounds today, following my gut has been the best advice I've been given'.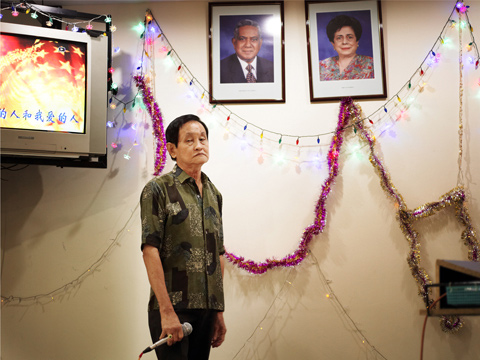 Let's talk about Paradise Lost, the exhibition to which you have contributed some works. Paradise Lost is about conformity, truth, fiction, and reality in life. How do your photographs reflect the theme?
'For Paradise Lost, I contributed a few images from my series, Home Visits. Often, Singapore is closely associated with the new, malleable youth, its limitations, and horrifyingly, its monotonousness. There seems to be an uncomfortable tension within the Singaporean identity that is torn between conforming to the rapid changes in expectations of its society and holding on to its history.
'My work reveals a side of Singapore that is familiar, yet not completely embraced in a country that is constantly renewing and upgrading itself. I photograph people in the neighborhood that I grew up in. Being one of Singapore's oldest housing estates developed by the government's public housing authority, Queenstown is populated with curious characters. The homes depicted in my images are often small and messy, and we are given clues about the sitters' backgrounds through their possessions. In their homes and workplaces, they appear as they are, unpolished and charming. My camera operates as a kind of license.
'The people I photographed have given me a great gift by allowing me to photograph them, and while photographing, I often find myself in the midst of discovery'.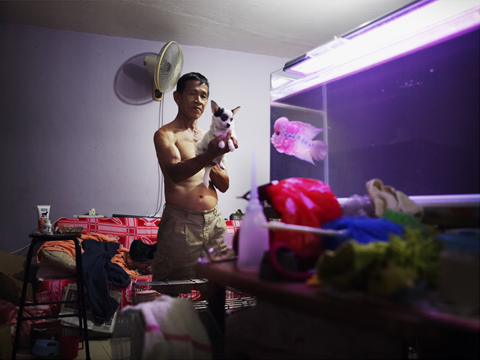 What are some of challenges you face having to take photographs of people in their most private space? Any lessons you have learned in the process?
'Photographing strangers is difficult because they have no reason to allow you that access. However, I realize that once they are agreeable, photographing people in their homes makes the session more personal and comfortable. One of the participant's mother was finally convinced to be photographed too, after which she began sharing so much of her own stories, bringing out old photographs. I asked her why some of the people were cut out from the photos and she revealed that it was a custom to cut out people who had passed on. That is what I enjoy the most about photographing – the exchange of lives. Even though you can never get a complete picture of a person through their portrait, the camera is a very revealing tool. It often reveals the unexpected'.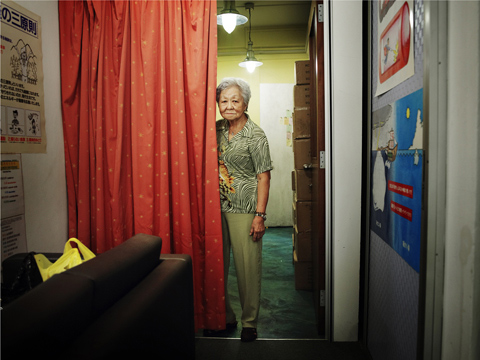 In addition to your portrait and documentary work you also shoot a good deal of fashion. Is this due to commissions or mainly for fun?
'When I first started working on a fashion portfolio, I did the work to get work. Fashion allows me to practice technique, experiment with ideas and it also helps to formulate a style, which fed into how I made my personal projects. It is also a great way to get to know people, and I enjoy seeking out models that are different and who are very aware of their bodies. Most recently, I worked with a fellow photographer, Samuel Woo, on a couple of commissioned projects that involve collaborations with hairstylists'.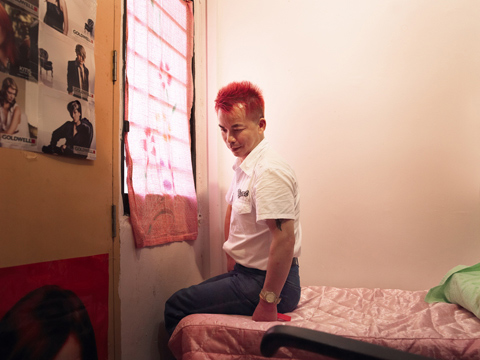 Can you talk about some of the more interesting commissions you have received and what you look forward to working on in the future?
'I got to photograph Member of Parliament, Seng Han Thong, for a Singaporean magazine feature. Mr Seng had been attacked and set on fire while on duty, and is still in the process of recovering from burns. In spite of all the controversy about the case, I found him humble and positive, in spite of his age. I've always found it interesting to observe a person who is undergoing some form of healing, whether physical, mental or emotional. I took a picture of him engulfed by white curtains, which I felt was very symbolic of this vulnerable period that he was going through'.