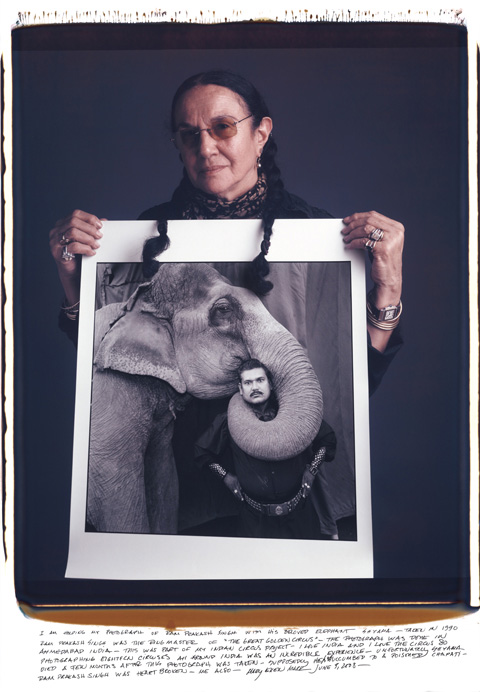 Tim Mantoani remembers the moment he first held a 35mm camera in his hand and raised it to his eye to take a photograph of his high school counselor. His love of image making drew him to Brooks Institute of Photography, where he specialized in advertising photography. After graduation he became studio manager for renowned photographic educator Dean Collins. He opened his own San Diego studio in 1995. Mantoania's credits include Sports Illustrated, Newsweek and ESPN The Magazine, as well as ad campaigns for Coca-Cola, EA Sports and Coors Brewing. When Mantoani's not shooting on assignment, he's documenting venerable lens men who have collectively captured decades of culture and celebrity with their own cameras. Legendary rock photographers Jim Marshall and Ethan Russell have sat for 20 x 24-inch Polaroid portraits, as have Walter Iooss, Timothy Greenfield-Sanders, Pete Turner, Mary Ellen Mark, Elliott Erwitt and Roberto Salas. He sees the story in each face, and in each place, and lives to gives them voice through his work.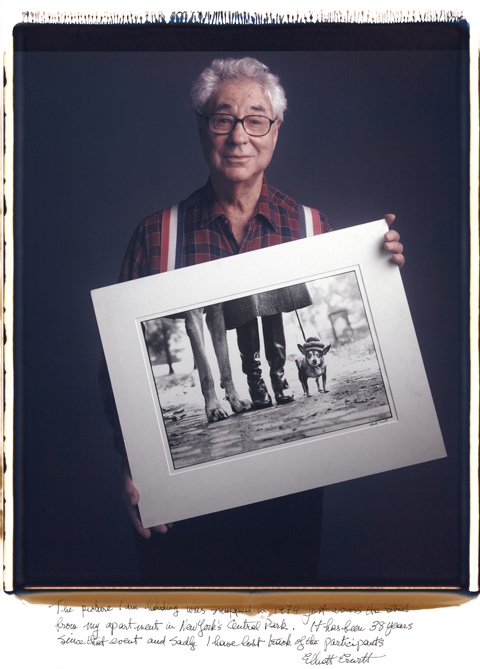 How did this project begin and how did you come to choose the photographers that you captured?
'This is an ongoing project that I began in December of 2006. It started in San Francisco with Jim Marshall and Michael Zegaris. I knew both of the amazing shooters and asked them if I could make a portrait of each of them with one of their iconic images. I had seen the 20×24 Polaroid advertised for several years and it seemed like it would be fun to shoot. Since so much of my work had gone to 35mm digital, I was looking for something personal to shoot that would take me back to my roots of shooting with a view camera. After that first session I was hooked and started calling and emailing other photographers. Each time I have done a shoot, the photographer I was working with suggested other photographers to contact. It has been an amazing journey and collaboration with the photo community'.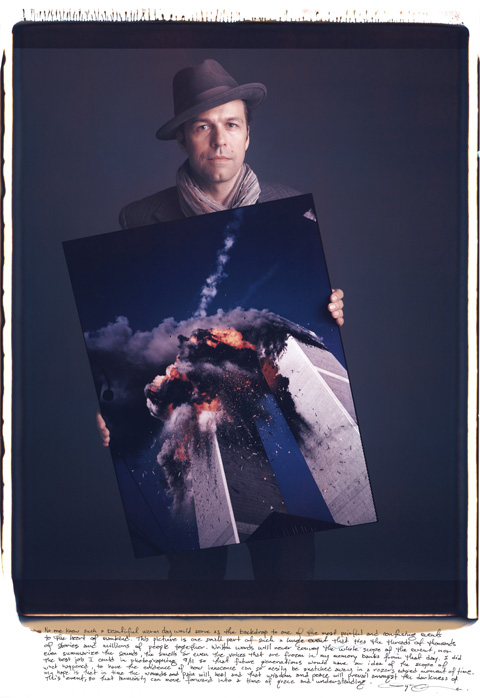 Who decided what print the photographers are holding up and is this meant to be a career defining image?
'In some cases it is obvious which image the photographer would bring. For the most part, I leave it up to the photographer sitting for the portrait as to the image and the size of the photo. It can be very telling of how they see themselves as an artist. The images are career defining, iconic or images which they feel the most proud of creating'.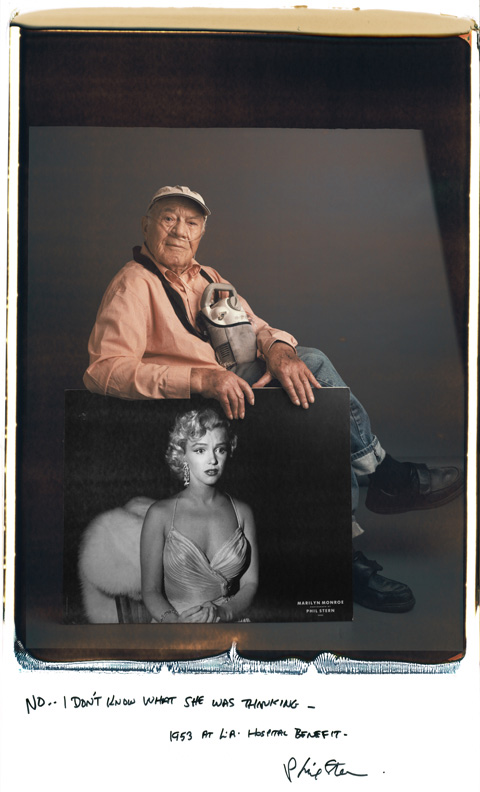 Can you talk about some of the advantages and disadvantages of using the 20×24 Polaroid for this project?
'The advantage is that the 20×24 format is magical and every photographer finds the process interesting. I don't think I would have had the success I have in getting people to sit for me if I was shooting digital. Their is a magical and organic quality to the medium, I love the unique borders and the imperfections that pop up.
'The downside is that the media is scarce and very expensive. Also the cameras are rare, so you have to figure out how to get the camera to the photographer or the photographer to the camera. Depth of Field is also an issue, at f45 you get about 3 inches. So to keep the photographer's eyes sharp, along with the image they are holding, it limits the way I can compose the images and how they hold the prints'.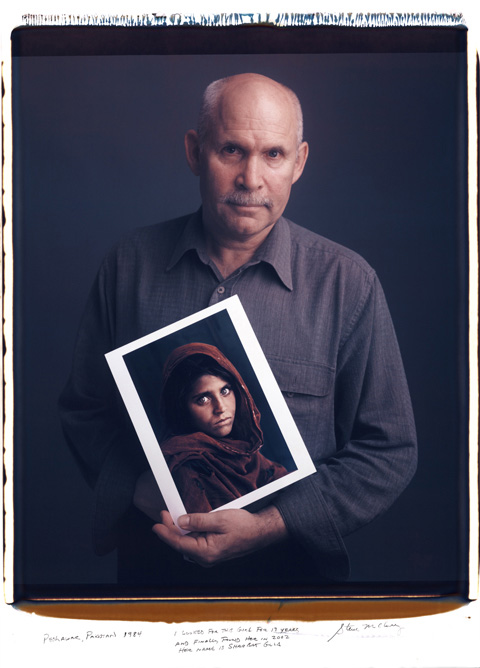 Going into these shoots, do you have a specific idea on how you would like to photograph the subjects and how much does this change once you get going?
'I really don't go into the shoots with many preconceptions. The image becomes a collaboration between myself and the photographer. Often times, they come to the shoot with ideas on how they would like to see themselves in the image'.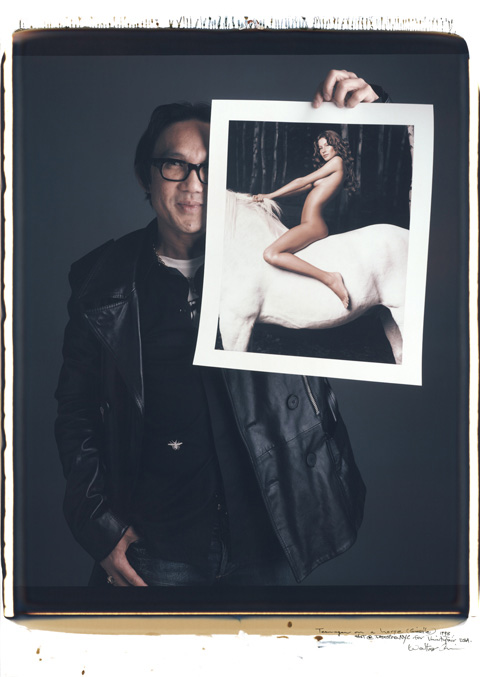 I know you have had a few exhibitions of this work. Do you have any other plans for the project?
'I have had a couple of partial shows of the work. I am currently working on finding a sponsor to help with an exhibit of all of the 20×24 images. To date, I have recorded over 120 photographers, so printing, framing and traveling a show of this size is costly and an a huge physical commitment. My goal is to travel this show around the world and have a book out in the fall of 2010. I believe that in time, this project will be a way for future generations to not only appreciate the images of our time, but the image makers, as well'.