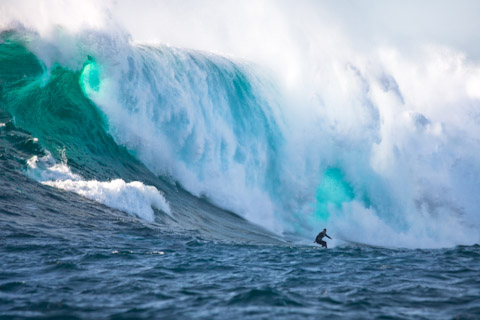 Boone Speed is a professional photographer based in Portland, Oregon. Highly regarded for his painterly photographic aesthetic and minimalist sensibilities, Speed has been singled out by establishments like Patagonia, Nike, National Geographic Adventure and Nixon to help tell their stories. Boone's photographs have been the subject of editorial and commercial campaigns, ranging from adventure travel essays and action sports exclusives, to intimate portraiture and fine art. Boone is also a principle architect in the evolution of the sport of rock climbing.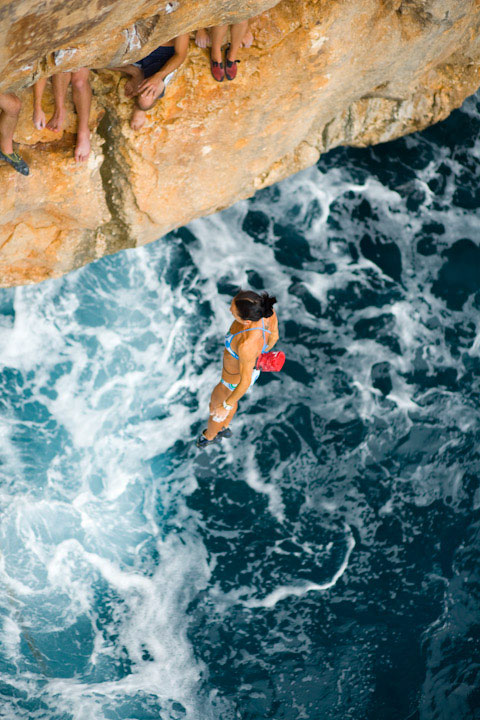 So you end up in some pretty insane situations geographically speaking, and otherwise. What's the deal?
'Just lucky I guess (laughs). I've actually spent most of my life exploring insane places around the globe, both as a photographer and also as a climber looking for unclimbed rock formations. You could say that I have a pretty unique skill-set for adventurous kind of work. So yeah, I've been to a lot of places that most people have never even heard of. I just returned from an exploratory trip to rural Venezuela to evaluate climbing potential there, which is amazing actually (cover story September issue of Rock And Ice).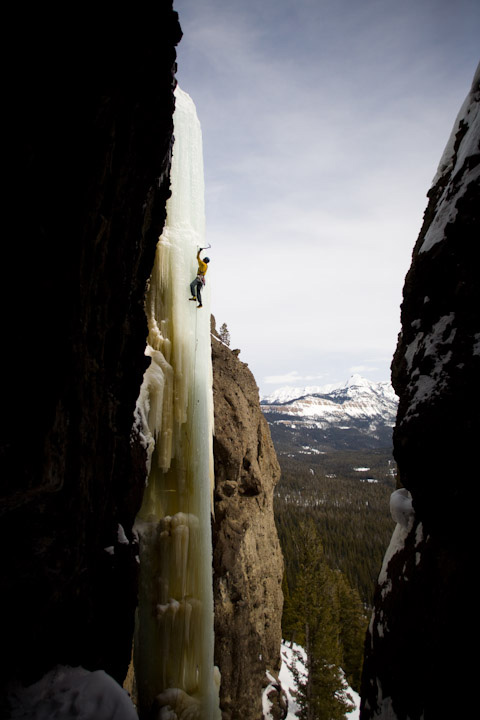 What's the most afraid you've ever been with a camera in your hand?
'Ha, that's a tricky one because it might not be what you'd expect. But what immediately comes to mind is when I was shooting Chris Sharma on his epic climb of Jumbo Love (at 5.15b, it's considered the hardest rock climb in the world). I was suspended like a spider in a web of ropes about 200′ off the ground, strung out away from the climb about 80 feet, bouncing and spinning upside down to get what I wanted. That was disconcerting and frightening because I had plenty of time to think. and the consequences of falling hundreds of feet into talus were obvious. But that's mostly mind over matter. Just breathe and k.i.t. But in reality, the most real danger I've been in was probably when I was shooting Conrad Anker on that melting ice pillar in Yellowstone, National Park (shown here). Three different avalanches came down on us that day and the whole 4,000 foot slab of wet snow above us was threatening to cut loose, which would've been certain death. So we had to move quickly and precisely. And look, it was totally worth it, right? (laughs) But it's weird. That day we were all in the moment, doing our job and I never felt threatened, actually. That's just the nature of it. And somebody's got to do it!'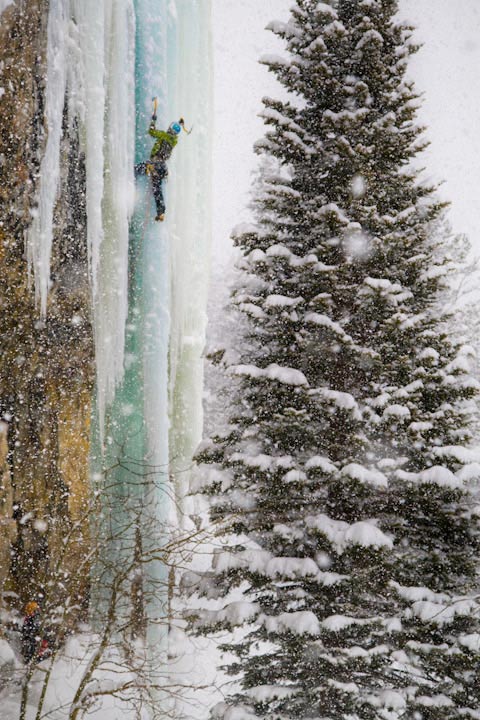 You're living in a world without digital archiving. The house is on fire. You can save one photograph. Describe it for us.
'Oh man, gotta grab the shot of my boy building dribble castles on the beach in Mexico. That one's for me'.
Most of the photographs featured here have shown up as covers or editorial features. Yet you're still arguably best known as an athlete (rock climber). Is this significant to you?
'Well, at least I'm known (laughs). You know, I'm just grateful for all the opportunities I've had. I'll leave it at that'.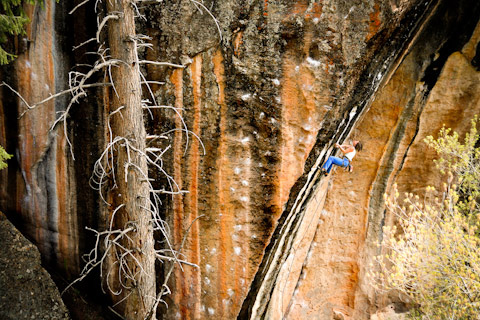 When does the act of taking pictures become art?
'Well, art is beyond just snapping a perfect frame. I believe art is craft plus vision. In the case of photography, it's understanding the process and being fluent with the equipment, constructing and then deconstructing the process, breaking rules, adding textures and colors and seeing unique angles. It's adapting selective focus techniques and knowing when to overexpose or underexpose in a way that transforms a shot and captures the moment perfectly. Making that moment extraordinary'.
What's inspired you lately to the point of doing something about it?
'I'm inspired by everything. Especially the impossible, like getting the impossible shot or climbing the impossible route. Sometimes I'll just get inspired to shoot in horrible light, just to see if I can shoot a photograph that shows beautifully just how horrible the light is. Does that make any sense? This is something I learned from my father as we were driving across the desert one day when I was about eight years old. When I looked out the window into the hot sun, at the sagebrush against the desolate scorched backdrop, and I commented about how ugly it was, my Dad said, "You're just not paying attention son. Look at all the colors in the sky, the purples and the oranges". And then he related it back to how one of his favorites, C.M. RusselI, had the ability to capture all that beauty in his paintings. I'll never forget that. I think since that day, I've tried to see, and capture the beauty, or at least its essence, in all things'.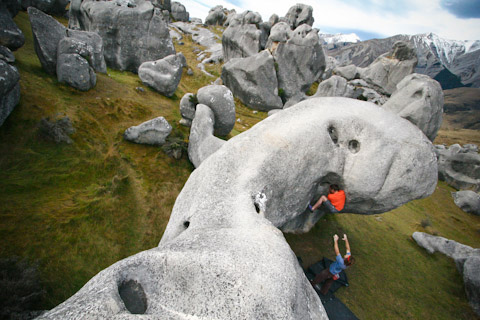 You've mentioned on multiple occasions over the years that you'll consider any gig, and that you'll 'get the shot'. What about that? Seems a mighty high bar?
'This relates back to the last question. I guess I'm saying, "present me with an interesting challenge, and we'll try to make it happen". I love shooting. I consider myself lucky every day because I can actually make a living doing it. I devoted many years of my life to climbing, in pursuit of the impossible in that realm, without making any money. So I'd shoot even if I didn't make money at it. But fortunately I do (laughs). But here's an example: I'm the house photographer for the Doug Fir Lounge in Portland. It's an opportunity to shoot great music in a dark club. It's always a fun challenge to get a good shot in there. And hey, I enjoy every minute. In fact, I'd probably spend money to see most of what I shoot there. But yeah, it's definitely not about the money (laughs). Oh no, I do it because I love it'.