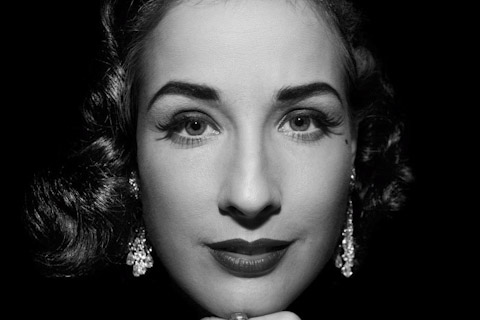 Mat Szwajkos specializes in entertainment, fashion and portrait photography. He received his BFA from Pratt Institute in 2001 and began covering celebrity events in New York City and Los Angeles. Through his access to high profile events, Mat has built good relationships with actors, musicians and fashion designers. His clients include Steven Alan, The Daily, Muscle and Fitness, MTV, TV Land, Victoria's Secret, Tribeca Film Festival, and Atlantic Records.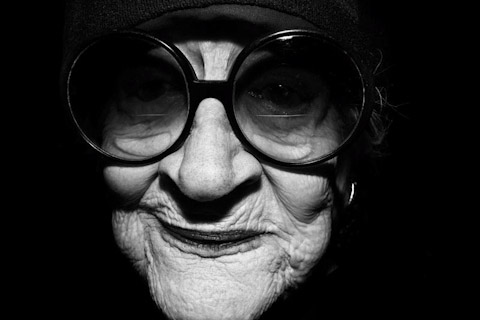 You've been photographing celebrity-laden events for Getty Images for a few years now. What made you decide to embark on this series of up close celebrity portraits?
'I started shooting this project in February 2007 while covering Mercedes Benz Fashion Week in New York City. I was shooting backstage as the house photographer covering the beauty, first looks and celebrities. It was my seventh season backstage and I wanted to do something new and different. I felt as if I was making human product shots: position designer, add celebrity or model, click. Over and over. I recognized the trust I had built with everyone over the past seasons and the power I had to control the situation. I began to shoot the models close up, then the designers and then the celebrities. I fell into a groove and started to capture intimate portraits in the chaos. I was putting the barrel of my lens 6-8 inches from the subject's face. The images became fast, fleeting, and intimate moments. Some of my subjects I had been working with over and over and some I met right before I took their portrait'.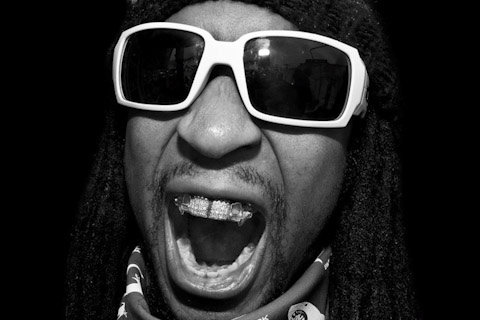 Celebrities are usually very protective of their image and wary about having their photo made.  How have you been able to get them to agree to an unretouched portrait and what is the turn down rate?
'When I started shooting the project, it was a bit hit or miss. After the first couple months shooting everyone that would let me, I figured out how to approach the talent and have them agree to the portrait. I first introduce myself and explain the project and that I am (usually) the house photographer. Then I tell them that I am working on a group of close-up portraits at events and that I would like to do one of them. If they say yes, I show them with my hand in front of my own face how close the lens is going to be. Out of the hundreds of people I have asked, only a few have actually said no. I have photographed close to 400 people this way in two and a half years. Almost all of the women I have photographed for this project have had their make-up done before they arrived at any of the fashion shows, parties, concerts or private events. The guys usually have had a stylist work on them as well. I am capturing these portraits in an editorial environment and want to keep them that way. You get to see how celebrities are just like us. They have bad hair days, tired eyes, and, yes, blemishes on their chins. We all do. I am not trying to show anyone in a bad light. I am only trying to show them how they are.
'They are just records of each person on a given day. Like any portrait session, not every frame is perfect. I only shoot up to three frames at a time. All of my subjects have put trust in me to make them look good. And as any good photographer will do, I only show my best work.
'I've been lucky enough to photograph a few people over and over. It is all about how I approach them. I always start with a smile and a hand shake, then ask for the portrait. It usually is over within two minutes from when I introduce myself to when I say thank you. I know its going to be a good shot if I can see the subject is already excited to be there. I've figured out when to ask and when to let them be. I think that's why I've been able to get so many people to allow me to photograph them so closely'.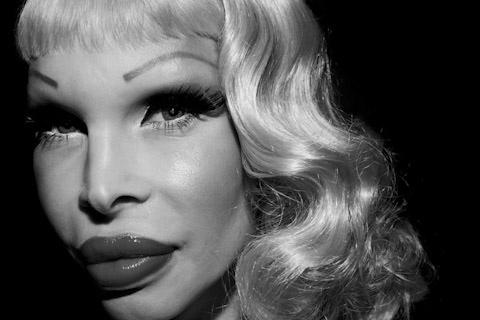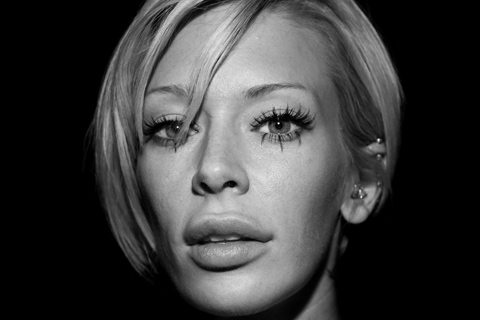 Can you tell us about your favorite celebrity from this series and what your memories are of shooting him or her?
'This is the toughest question I always get about this series. Whenever anyone asks me this, I usually ask them "who is your favorite of the series that you have seen?" Then I tell them the story about that image. I can remember almost every single portrait and where it was taken. My favorite one right now is the one of Anthony Kiedis from the Red Hot Chili Peppers. It was taken in LA last Spring at the Alexander McQueen store opening party. I walked in the door and Anthony was on his way out with producer Rick Rubin. I stopped Anthony and asked him for a quick portrait. He agreed and I shot two frames. We talked for a minute and I showed him the shot and he liked it. We turned to Rick and I asked Rick to let me shoot him as well. I ended up shooting a few portraits that night including Anthony, Rick and Janet Jackson'.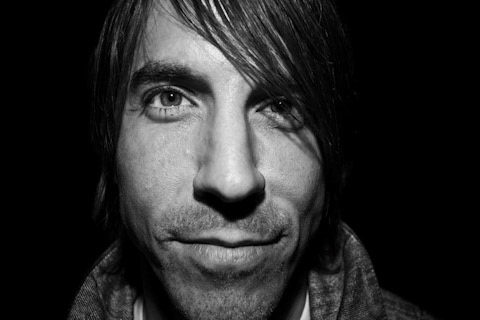 What equipment are you using?
'I am using a Canon 1D MK3 with a 17-40mm lens and a 580ex2 speedlight. I shoot them as RAW files in black and white'.
You have been shooting this series for a few years now. What are your plans for this work?
'I am working on a photo book. I would love to publish it in the next year. I am looking for a publisher and am open to have people contact me about it. The edit right now is around 150 images'.